As Western Canada prepares for below-normal temperatures, "frigid weather," and above-average precipitation this winter, the B.C. government is providing more temporary and emergency shelter spaces for people experiencing homelessness to stay warm and dry.
"Severe weather always poses extreme risks to the health and safety of people who are experiencing homelessness. You know, really cold, really wet, wet weather can be deadly for people who don't have a home," says Nicole Mucci, communications manager at Union Gospel Mission (UGM).
Despite the increased funding for shelters across the province, there are still high demands for more spaces.
This need for more shelter space comes after parts of the province experienced extreme flooding, which caused many evacuees without homes.
At UGM specifically, Mucci says that despite the 20 additional spaces made available, demand is higher than the supply.
"We have been in a really impossible situation for two years, almost where more people are becoming homeless as a result of so many different things. And there's so much displacement, that even with increased funding, there's increased need, and the need is outpacing what's available."
When shelters are at capacity, they have no other option but to turn people away. And Mucci says that this is a position no frontline worker wants to find themselves in.
"Having to turn people away because our shelter is full and calling around and trying to find somewhere for them, and not being able to find some adequate space is really, really hard for our staff, for our frontline staff. We want to be here to be able to provide that for people."
Although BC Housing no longer collects information on the number of people who are turned away from an at-capacity shelter, "the average occupancy for permanent and temporary shelters in the City of Vancouver during November 2021 was 90 per cent."
Emergency stop gaps
There are three types of shelters: permanent, temporary, and emergency weather response (EWR).
Permanent shelters are like UGM which are open and accessible all year round. These are places where individuals can access support and housing services. Temporary shelters open from November to March to ensure people experiencing homelessness have a warm and dry place to stay during the winter season. Although EWRs provide additional temporary shelter space, they are only open when a weather alert is activated.
While shelters are important places for people who need access to social support and housing services, Mucci says that they are "meant to be an emergency stop gap."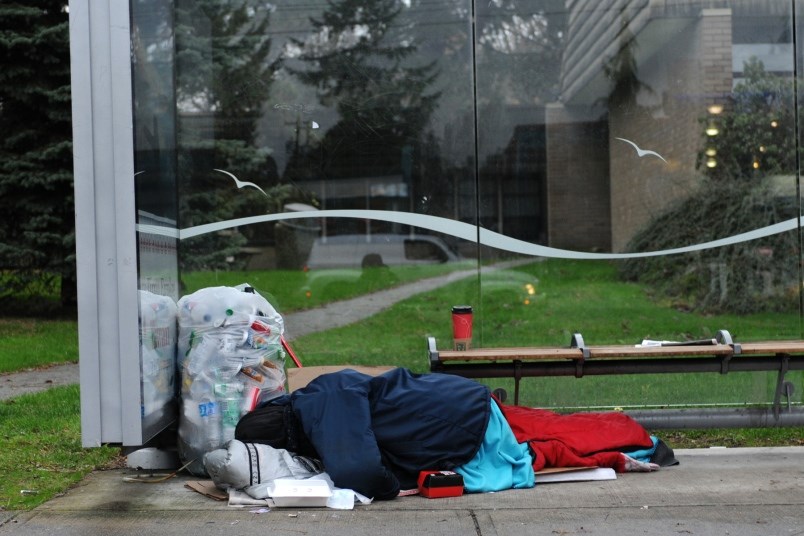 Dr. Sarah Canham, an adjunct professor of Gerontology at Simon Fraser University agrees that shelters are not solutions in and of themselves to the homeless crisis.
"So the solution is housing, and everybody knows that," says Dr. Canham. "It's a platform for governments to stand on and proclaim, particularly when the weather gets a certain way or particularly when something happens in the media, like if there's a particularly tragic death."
But Dr. Canham says that in most cases, it's just "a talking point" until governments begin to think about solutions like rent caps in single room occupancies, or ensuring rent remains affordable as cost of living increases.
"In my opinion, not only at the individual level, but at the government level, a complete culture shift, and how we think about and talk about our neighbors, who are unhealthy or who are at risk of losing housing."
Extreme weather, more displacement
As the climate crisis brings more extreme weather to every region, more and more people will become vulnerable to displacement.
"In B.C. alone, between the flood, between heat, between the weather, I think we're going to increasingly be facing all of these climate issues. A lot of people think that homelessness is something that happens to other people but increasingly is going to be something that can happen to anybody because of climate change."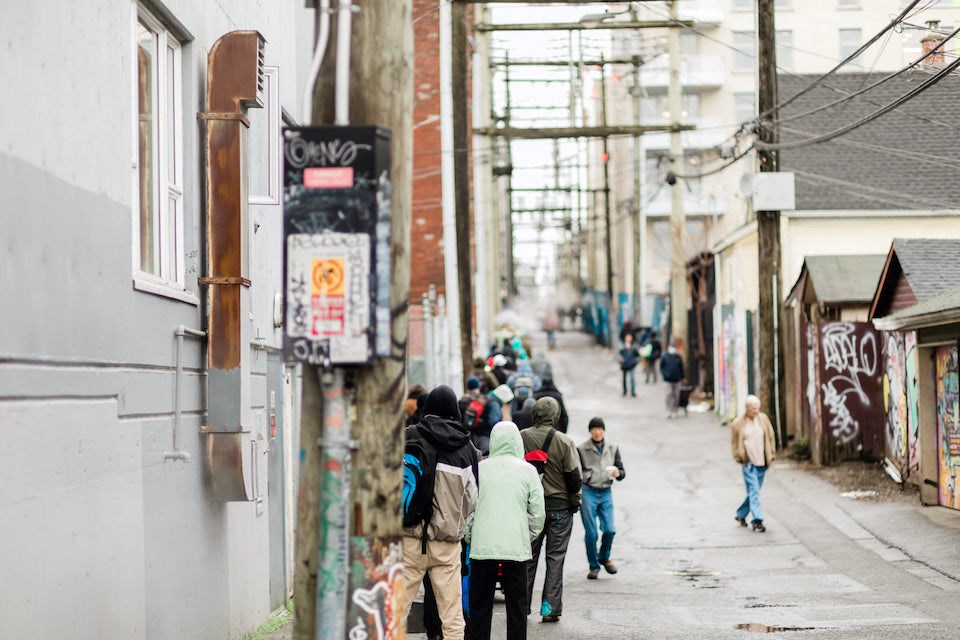 This past fall, the B.C. government reported that nearly 15, 000 people had to leave their homes because of the flooding and landslides that damaged homes, farms and other infrastructure. This statistic excludes the nearly 600 people who died during this summer's heat dome.
Dr. Canham says that people need to change their own biases and unlearn stereotypes about people experiencing homelessness, and elect politicians who care about these issues.
"If people don't see this as an issue that is going to impact them or impact their neighbour or impact their children or their grandchildren or their grandparents, then we're just going to keep walking through our lives, thinking everything's gonna be okay," says Dr. Canham.