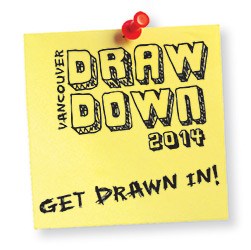 Now in its 5th year, Vancouver Draw Down is a city-wide day of drawing that celebrates creativity and challenges commonplace ideas about what drawing is and what it can do. Reconnect with the power and pleasure of making your mark at over 40 FREE drawing workshops on Saturday, June 14th.
The Daily Drawing Challenge is precisely that - a challenge from Vancouver Draw Down for you to draw every day. The seven-day Daily Drawing Challenge is designed to get your imagination and ink flowing in preparation of the 2014 Vancouver Draw Down workshops on June 14th.
Be a champ and take part in today's challenge. Choose one or both of the options below, have fun, and share it on the Vancouver Draw Down Facebook page and Instagram. Tag it #DailyDrawing.
JUST FOR FUN (5 mins): Fill a page with random shapes using at least 8 different colours.
CHALLENGING (15 mins): Find a pattern in nature and fill a page by repeating it over and over, using at least 8 different colours.
To get you inspired (and convince you, really, anyone can draw) Vancouver Draw Down invited seven prominent Vancouverites to participate in the challenge.
For the third challenge we have Charles Montgomery.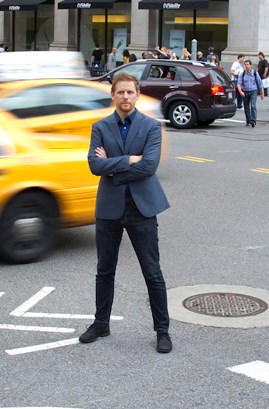 What option did you choose?
I did the 15 minute version. My shapes are circles and rectangles.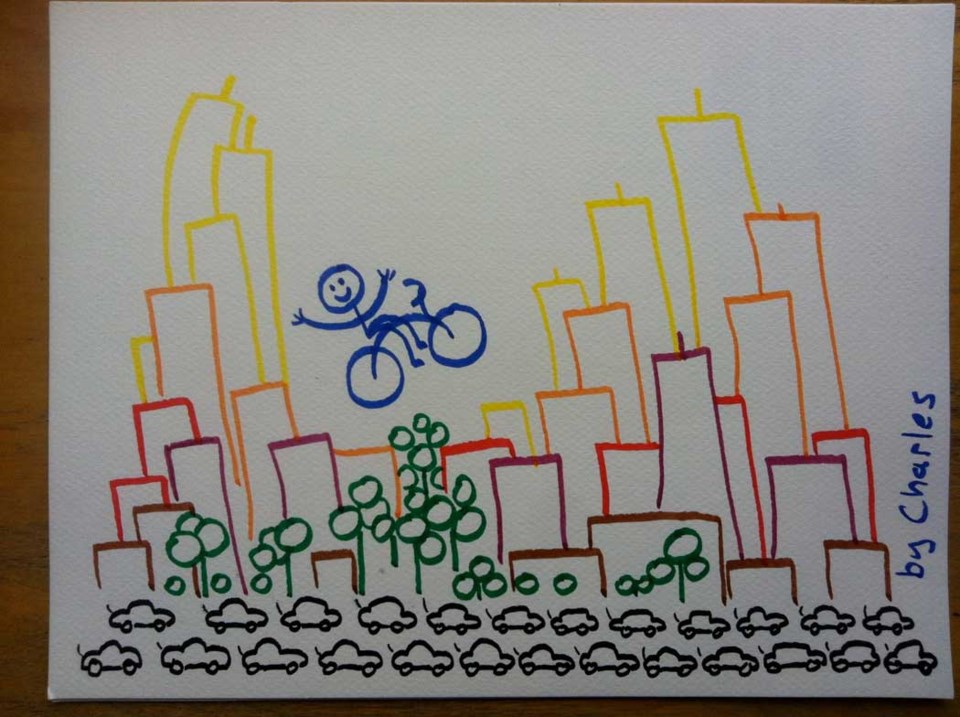 Charles Montgomery is an award-winning author and urban activist. His new book, Happy City, looks at how lessons from psychology, neuroscience and design activism can help all of us fix broken cities and improve our lives. He also creates experimental public programs where people use their own cities as laboratories. Sometimes he gives presentations to inspire big groups of people to change the world around them.