Each week V.I.A. sifts through the nearly 8,000 entries that our friends at the Canadian Design Resource have made since 2005, highjacking one particularly awesome Vancouver-centric design that they've featured and sharing it with you here.
Design: Greg Durrell, Ben Hulse and James Lee
Client: VANOC
Date: 2010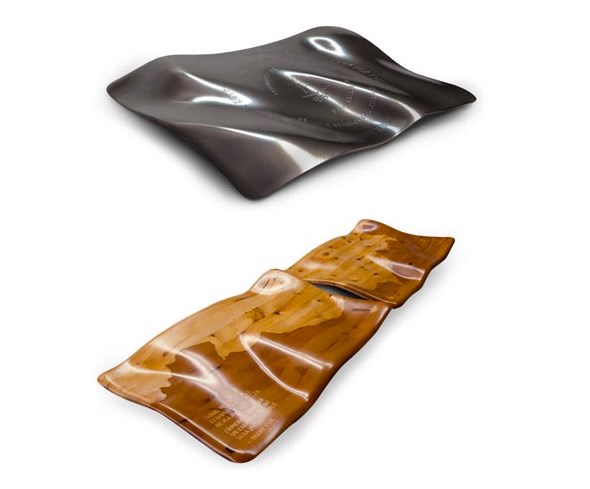 Given to an athlete who embodied Terry's characteristics of determination and humility in the face of adversity. The brief called for two awards, one to be given to the winning athlete and the second to the Terry Fox Museum in Vancouver, BC.
On the back of the museum award, the route Terry ran was stained into the wood, while on back of the athlete award, the remainder of the planned route (Thunder Bay, ON to Stanley Park in Vancouver, BC). When the two awards are combined they complete Fox's journey.
The award was made out of a combination of Western Yew wood and nickle. The award was designed in collaboration with Ben Hulse and James Lee.
Photo: Ben Hulse