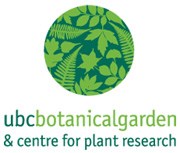 UBC Botanical Garden is Canada's oldest continuously operating university botanical garden. The original mission of the garden was research into the native flora of British Columbia. Over the past nine decades, our mission has broadened to include research, conservation, teaching and public display of temperate plants from around the world, particularly Asian, alpine and native plants. We're also home to the Greenheart Canopy Walkway.
Come visit us - we're located at 6804 SW Marine Drive, Vancouver, BC. You can find more info at ubcbotanicalgarden.org
Christmas Tree Recycling at UBC Botanical Garden
Dates: Sunday December 26, 2010 to Sunday January 9, 2011
Time: 9:30am to 4:30pm daily
Location: UBC Botanical Garden parking lot, at 6804 South West Marine Dr. (first left after 16th Ave. when driving north on SW Marine Dr)
Event Description: Donations raised through the UBC Botanical Garden's Christmas tree recycling program will be directed to support educational projects at local schools. This year we are supporting the David Thompson Secondary School garden.
The David Thompson Secondary School garden includes a greenhouse and outdoor raised beds that are used by classes at the school. One example use is that students incooking class harvest materials and contribute them to the food served in the cafeteria. At this point, their contribution to the cafeteria is small, butit's a start. They are looking forward to doing more so they can continue to explore the joy of growing, harvesting and cooking healthy and nutritious locally grown food. A lot of effort has also gone into starting up a gardenclub, which began this year and has big plans for the spring. The garden club is excited to use the funds that will be donated from the UBC Botanical Garden Christmas Tree Recycling Program, to acquire the necessary supplies for starting seedlings in the New Year. These seedlings will be grown and maintained by the students in the club, so they can enjoy hands-on learning opportunities, and nurture an understanding and respect for the environment, food, health, and the cycles of life. As the 2011 Christmas Tree Recycling Program recipients, the students are also looking forward to field trips at UBC Botanical Garden and having Garden staff visit the students attheir school.
Be sustainable and drop off your Christmas tree to be chipped into mulch that will be used on UBC Botanical Garden trails. Please remove all decorations, tree stands, lights and tinsel. Christmas trees only please (no yard trimmings, as potential invasive plants can harm the Garden). Submit your donations in the drop box when you drop off your tree (suggested donation $5).