Vancouver Public Library and V.I.A. have teamed up to help you discover new reads, hidden book gems and surprising literary finds. 
Don't get fooled. Brush up on stories of well-known con-artists so that you won't be seduced by their unbelievably true tactics. Get sucked into these riveting tales featuring fraudsters that range from a heroic art forger, to a shady Steve Jobs wannabe, to a Gatsby-esque swindler.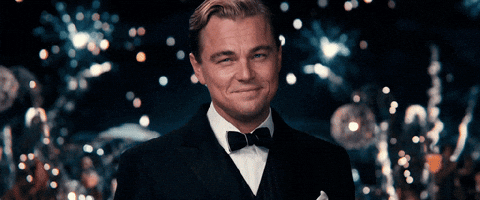 Greed. Deception. Lies. Bad Blood is the true story of Elizabeth Holmes and the fraudulent biotech startup Theranos that claimed to disrupt the multibillion dollar healthcare industry with her miracle blood testing technology. Holmes duped investors and customers by selling a fictional science project and was heralded as the world's youngest and wealthiest self-made female billionaire by Forbes.
Han van Meegeren was an unexceptional Dutch painter who pulled off one of the greatest art hoaxes of the 20th century. Van Meegeren successfully conned art critics and collectors by impersonating and passing his painted forgeries in the like of skilled master artists, including the renowned 17th century painter Vermeer. The strange twist is the van Meegeren was recognized as a hero after he sold his reproduction to one of the most hated leaders of Nazi Germany.
This is the wild scandal of a Malaysian financier who siphoned billions of dollars, leading to an international fraud investigation. It is alleged that Jho Low used social capital to create and control a Malaysian state-owned investment fund, 1MDB. Billion Dollar Whale exposes how Low bankrolled his lavish lifestyle around the world. This real-life tale beats any fictional financial mystery.
The confidence man is a smooth-talking con artist who can seduce victims into giving them their trust, their confidence, and eventually their money. Originally published in 1940, David Maurer documents the golden age of the con man and the history of how these swindlers would defraud people through various confidence tricks and scams.
Journalist Peter Hellman tells the intoxicating tale of a wine forger and the deceit that led to his ultimate demise. Rudy Kurniawan's ability to flatter and amuse wine lovers and wealthy collectors allowed him to sell hundreds of homemade counterfeit rare vintages, making millions of dollars until he was caught and convicted in 2013.
Under the right circumstances, everyone has the potential to be deceived and exploited by scammers. The Confidence Games explores the psychology of the con artist and how people fall for their tricks again and again. Konnikova reminds us that anyone, even you, can fall victim to these cons and it happens more often than we think.
Tania Head was one of the famous survivors of the September 11 attacks in 2001… until it was discovered that her story was a disturbing lie and she played the American public. This engrossing and bizarre tale details how Head went from a public figure, support leader and national hero to the woman who faked the entire experience. This is a shocking true story of fraud.