Throughout history, there have been artists that refuse to reduce themselves to monolithic stereotypes and conform to discriminatory musical standards and expectations.
Instead, individuals like Ma Rainey, often called the "Mother of the Blues," overtly explored themes of identity and lesbian self-affirmation. Angela Y. Davis called Rainey's "Prove It on Me," a precursor to the lesbian cultural movement of the 1970s.
Generations of LGBTQ+ artists have followed suit, challenging the industry to create more variable genres with avant-garde style, elliptical lyrics, and formative vision. Some of these artists—Wendy Carlos, MikeQ, David Bowie, and Patrick Haggerty—have made music history all while contributing to cultural movements, LGBTQ+ rights, and freedom of self-expression that have extended beyond the stage.
To acknowledge and recognize these achievements, Stacker examined books, interviews, and primary news sources and compiled a list of 25 times LGBTQ+ artists made music history. Some of the artists on this list may be familiar, but others might be lesser-known visionaries and pioneers in the music industry. Let's celebrate their resilience and influence that have paved, or are currently paving, the way for generations of artists.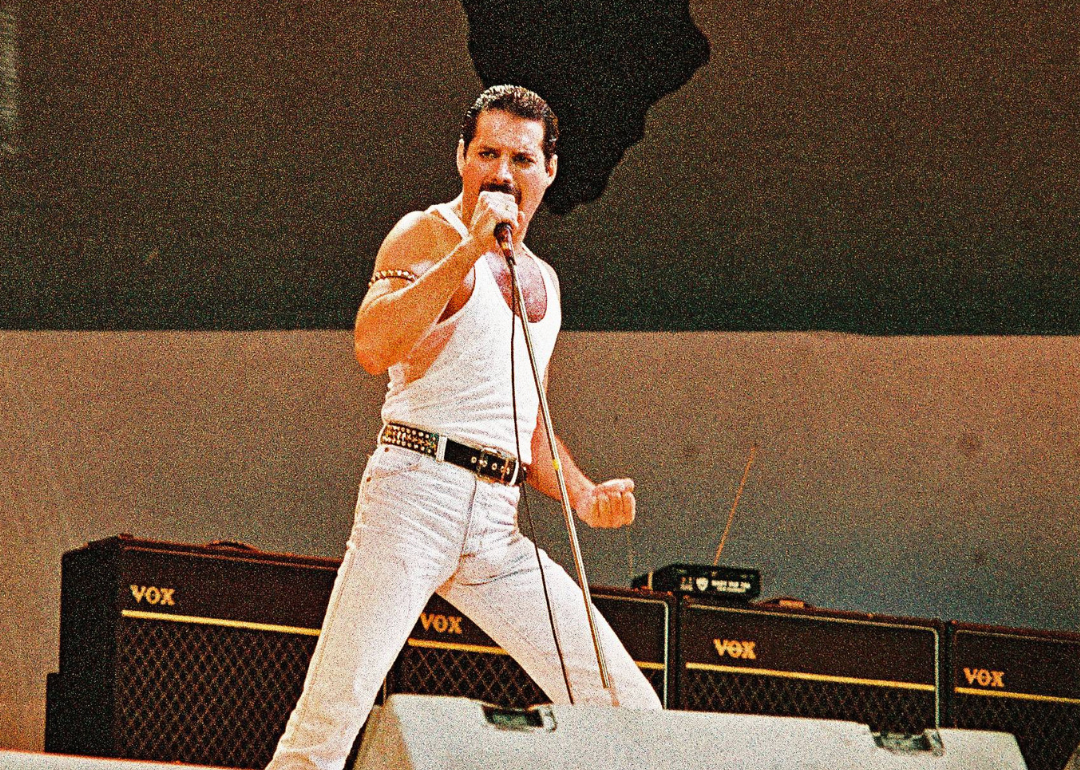 Freddie Mercury: 'The note heard around the world'
With his highly theatrical style and extraordinary vocal range, Freddie Mercury is recognized for belting out some of the most distinctive anthems in music history. Mercury's vivid note, "Aaaaaay-o," performed at the 1985 Live Aid concert came to be known as "the note heard around the world."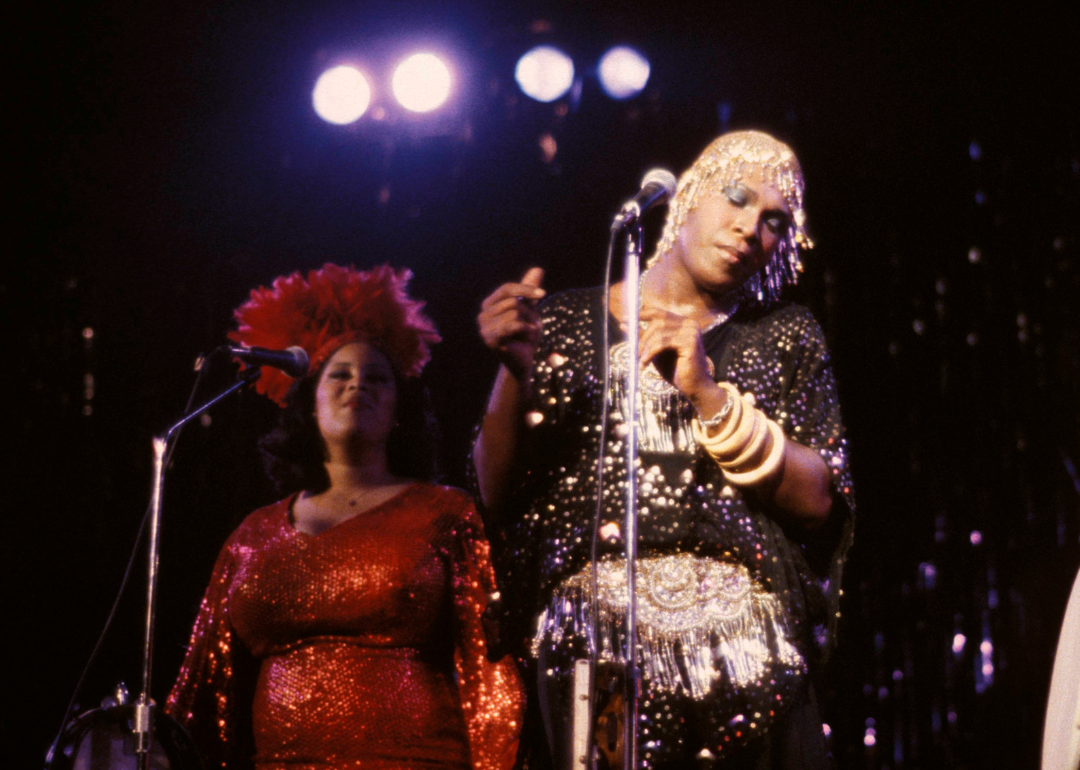 Sylvester: The song that became a disco classic
The embodiment of disco, Sylvester rose to fame with hits "Dance" and "You Make Me Feel (Mighty Real)." The latter would later be recognized as an anthem of empowerment, celebrating liberation. In 1979, Sylvester was awarded a key to San Francisco by then-mayor Dianne Feinstein.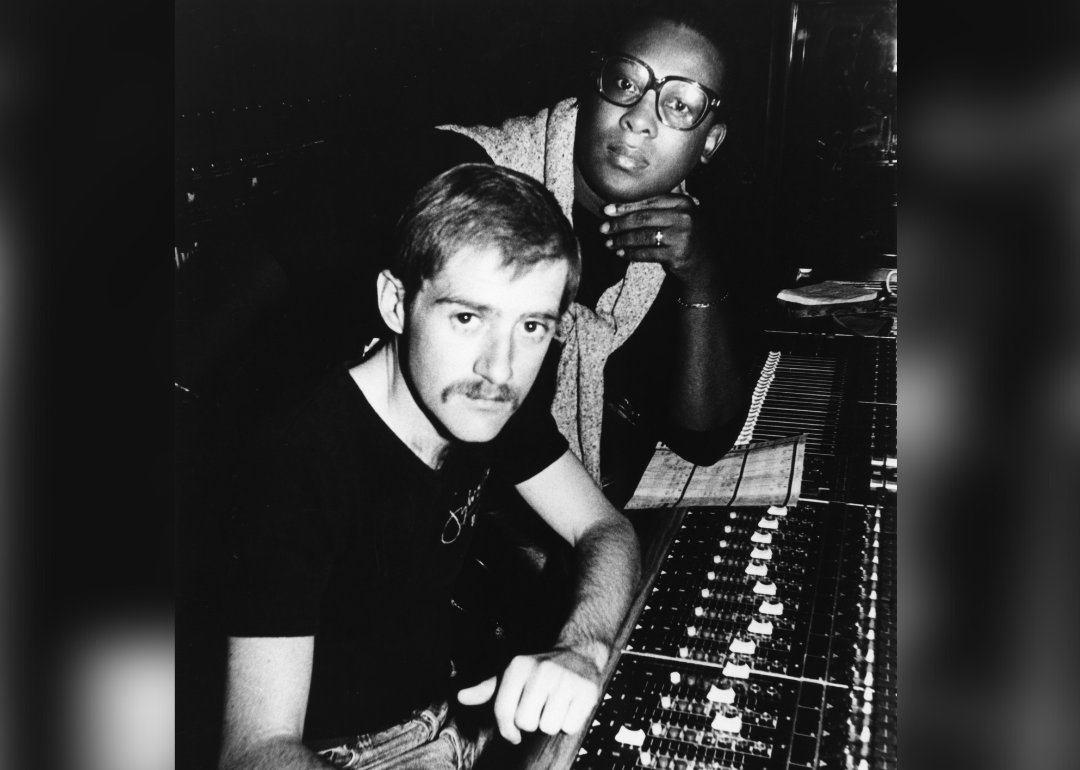 Patrick Cowley: Disco originator
Patrick Cowley is recognized as an early pioneer of electronic dance music and a disco producer. He is credited for enormously influencing the music-dance scene with his trademark "San Francisco Sound."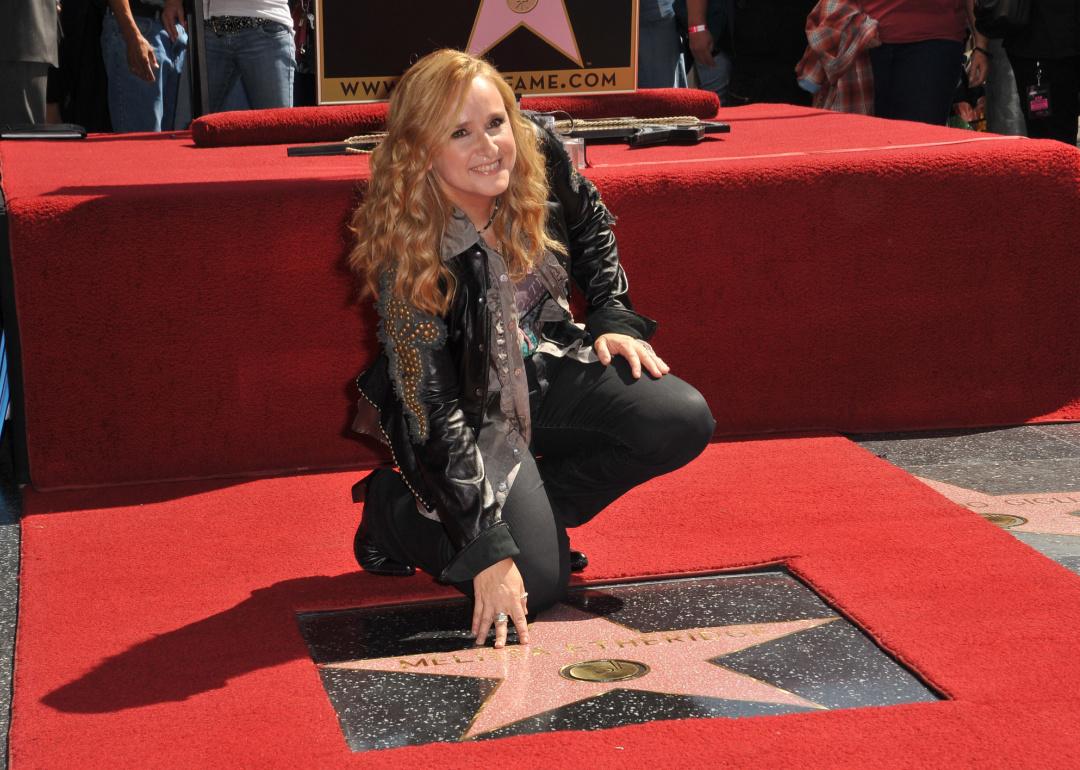 Melissa Etheridge: Honoured with a star
Melissa Etheridge solidified herself as a rock 'n' roll performer with her breakthrough 1993 album "Yes I Am." She is a Grammy- and Oscar-winning artist. Etheridge was honoured with a star on the Hollywood Walk of Fame in 2011.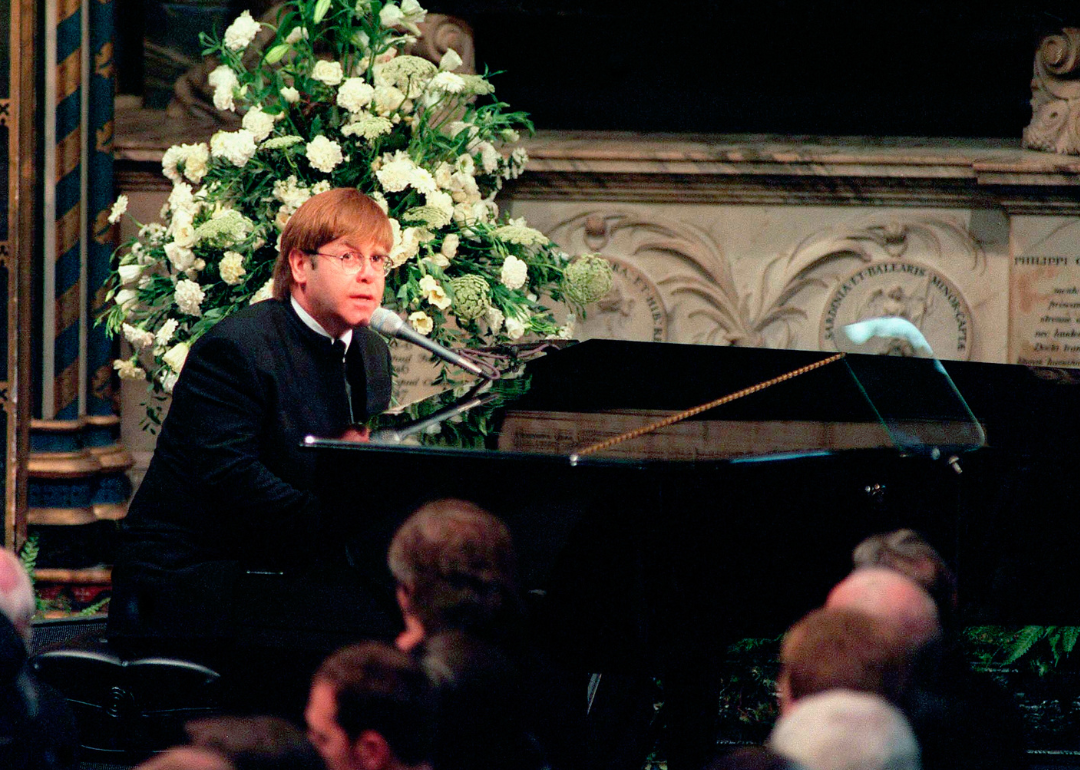 Elton John: Bestselling single of all time
A music icon, Elton John has sold more than 300 million records worldwide and holds the bestselling single of all time with 1997's "Candle in the Wind," a tribute to Princess Diana of Wales. In 1998, John was knighted by Queen Elizabeth ll for his contribution to music and charitable services.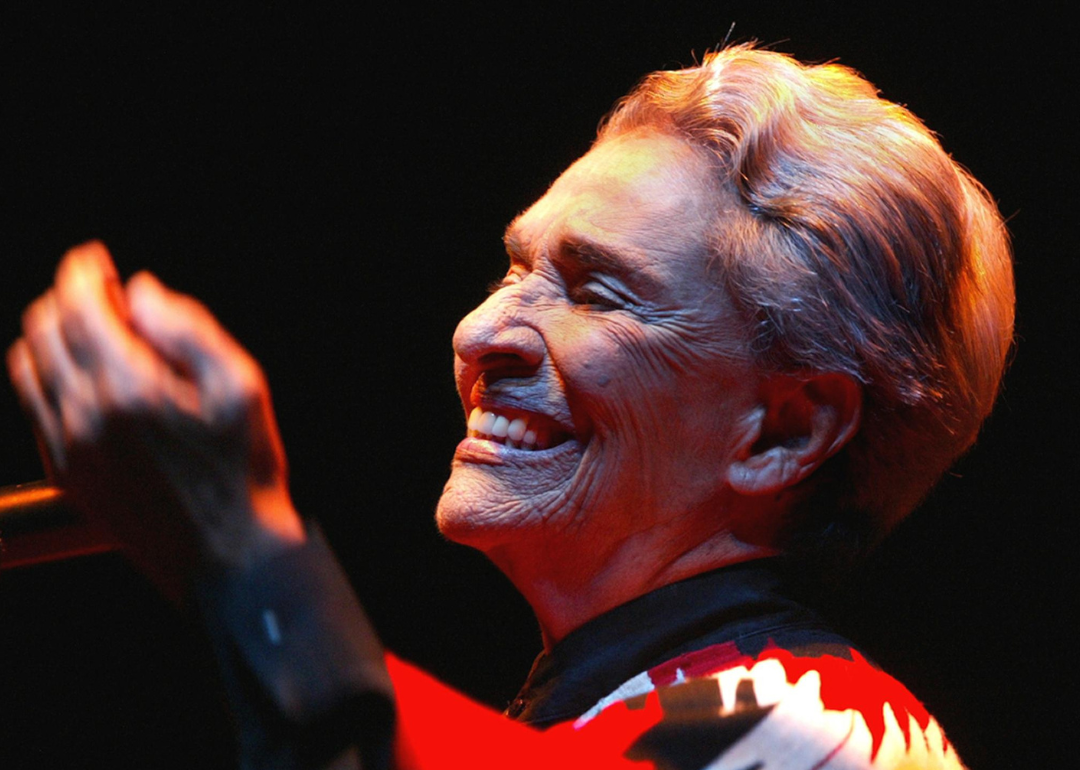 Chavela Vargas: Crying for Frida
Chavela Vargas was a favorite of Spanish director Pedro Almodóvar, who often used her tortured take on Mexican rancheras for his films. Vargas, widely known as a friend of Frida Kahlo, also appeared in Selma Hayek's 2002 film "Frida" singing "La Llorona."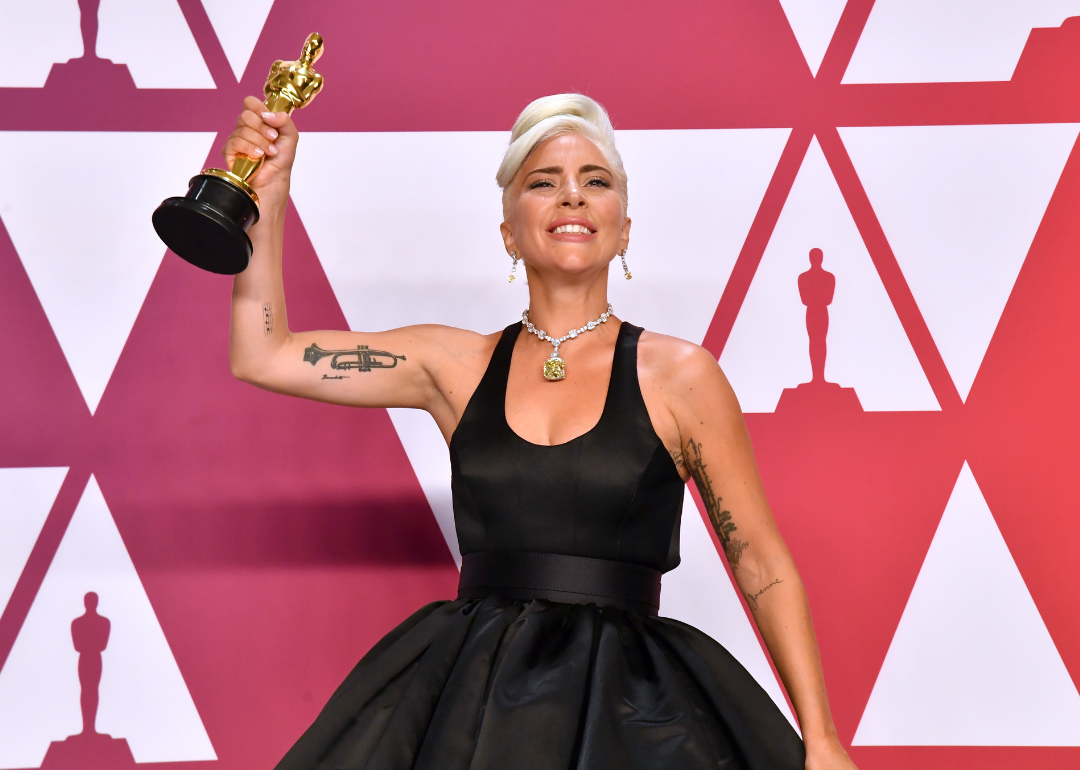 Lady Gaga: First woman to win an Oscar, Grammy, BAFTA, and Golden Globe in the same year
In 2019, singer and actress Lady Gaga became the first woman to win an Oscar, Grammy, BAFTA, and Golden Globe in a single year. In 2011, Lady Gaga released her manifesto album "Born This Way," resonating with so many people—it inspired her Born This Way Foundation.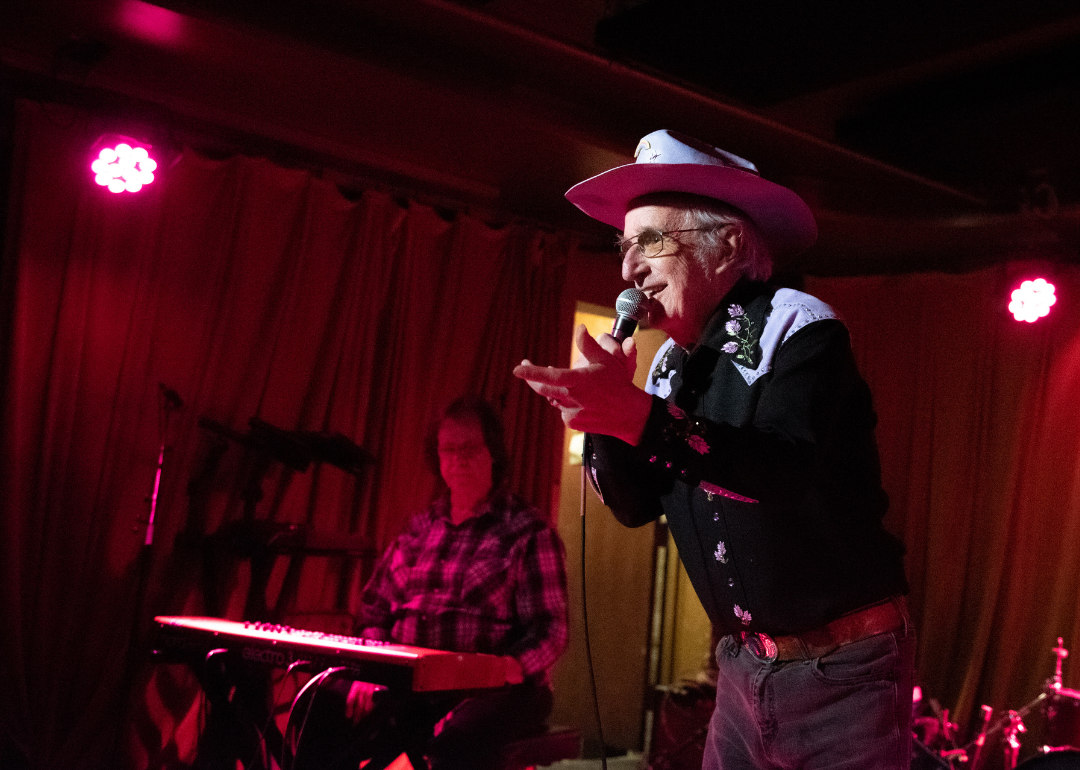 Patrick Haggerty: First openly gay country album
With just 1,000 copies pressed, Lavender Country's Patrick Haggerty released what is known as the first gay country album in 1973. An unrelenting and outspoken gay activist, Haggerty led the band, performing playful country-folk music at numerous pride and LGBTQ+ rights events across the West Coast.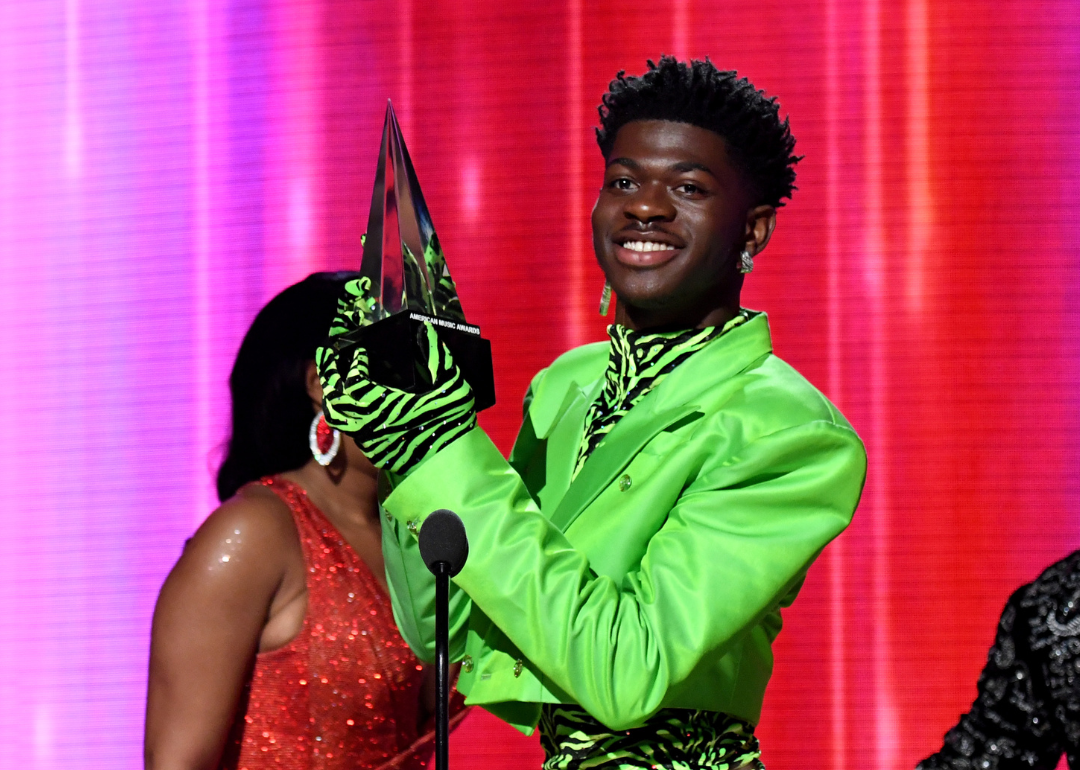 Lil Nas X: Longest-running #1 hit in Billboard Hot 100 history
Lil Nas X achieved viral success with his song "Old Town Road," becoming the longest-running #1 hit in Billboard Hot 100 history. He has been celebrated for his Black queerness. Lil Nas' unapologetically queer and controversial music video, "Montero" was inspired by André Aciman's novel turned 2017 film, "Call Me by Your Name."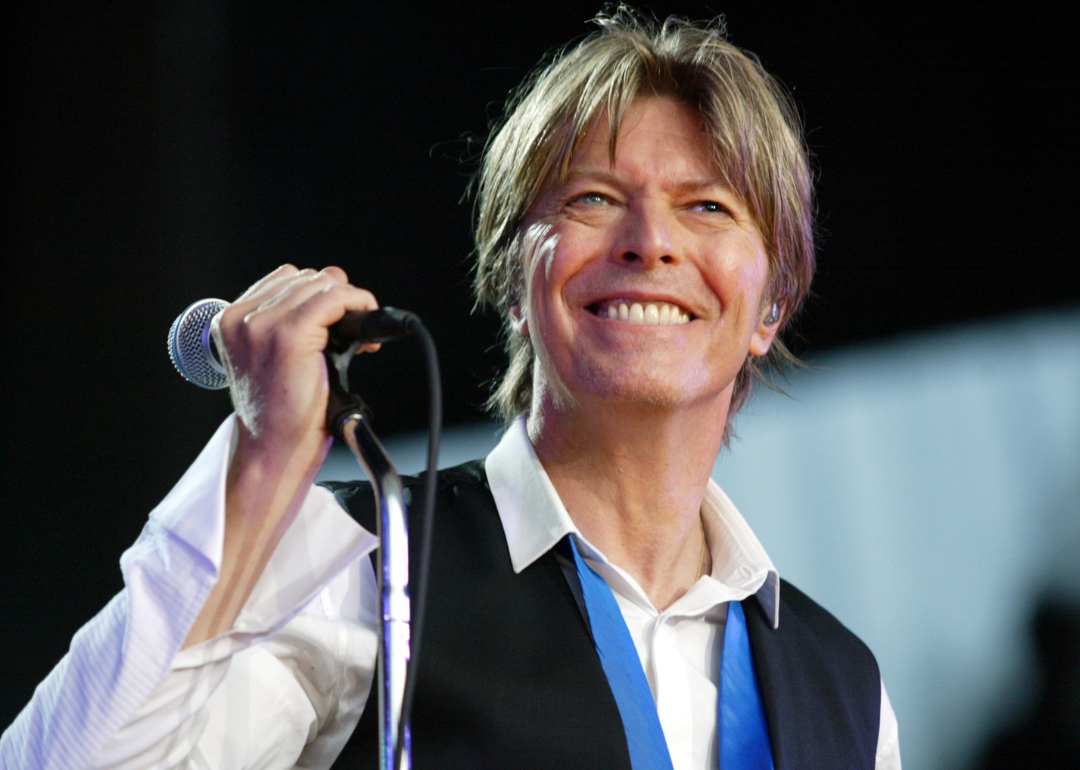 David Bowie: Bestselling musician
David Bowie's artistic expression and music catalogue knew no bounds. Recognized as one of the great idiosyncratic talents of his time, he was constantly reinventing himself throughout his nearly 50-year career. Bowie was a bestselling musician with an estimated 100 million in record sales worldwide during his lifetime.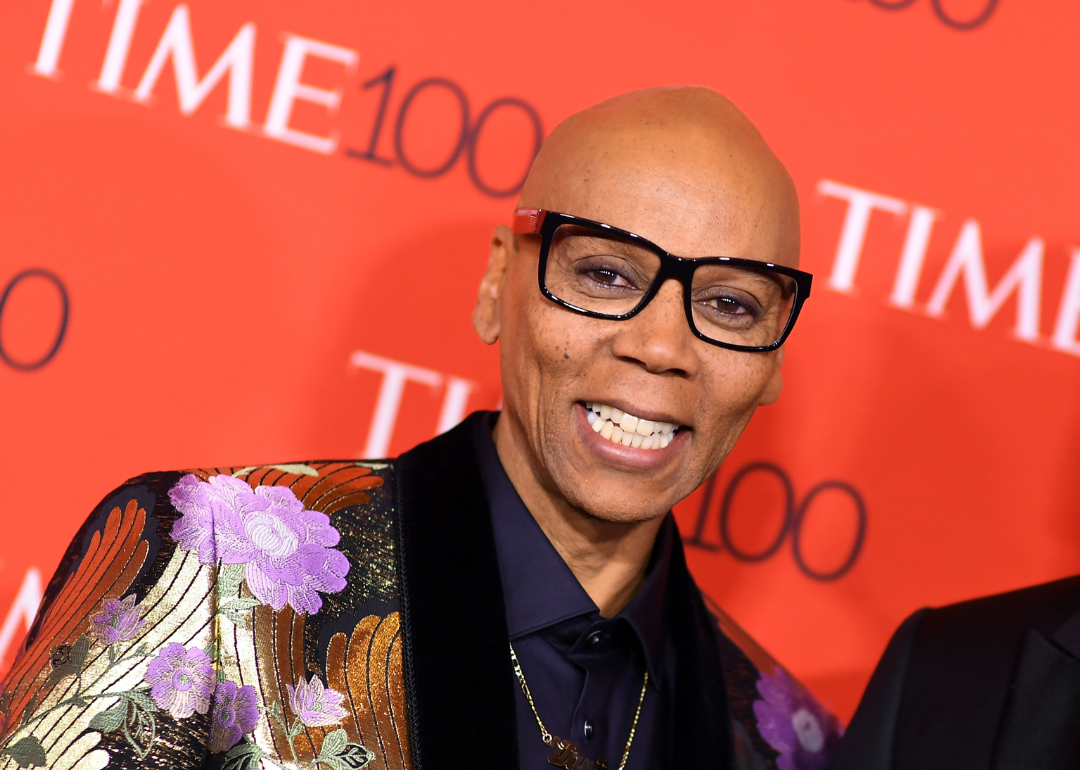 RuPaul: Supermodel of the world
There is no question that RuPaul came to work. In 2017, Time magazine named RuPaul—the most famous drag queen—one of its most influential people. He also holds the most Primetime Emmys awarded to a Black person in history. RuPaul's 1993 single release "Supermodel (You Better Work)" found mainstream success and would later become one of many catchphrases used on his show.
Leonard Bernstein: The first American to lead a major American orchestra
Leonard Bernstein—the world-renowned conductor and composer—became music director of the New York Philharmonic in 1958. The first American to lead a major American orchestra, he held this position until 1969. He went on to receive numerous honours and often lent his time to civil rights, political, and humanitarian causes, including supporting the American Foundation for AIDS Research.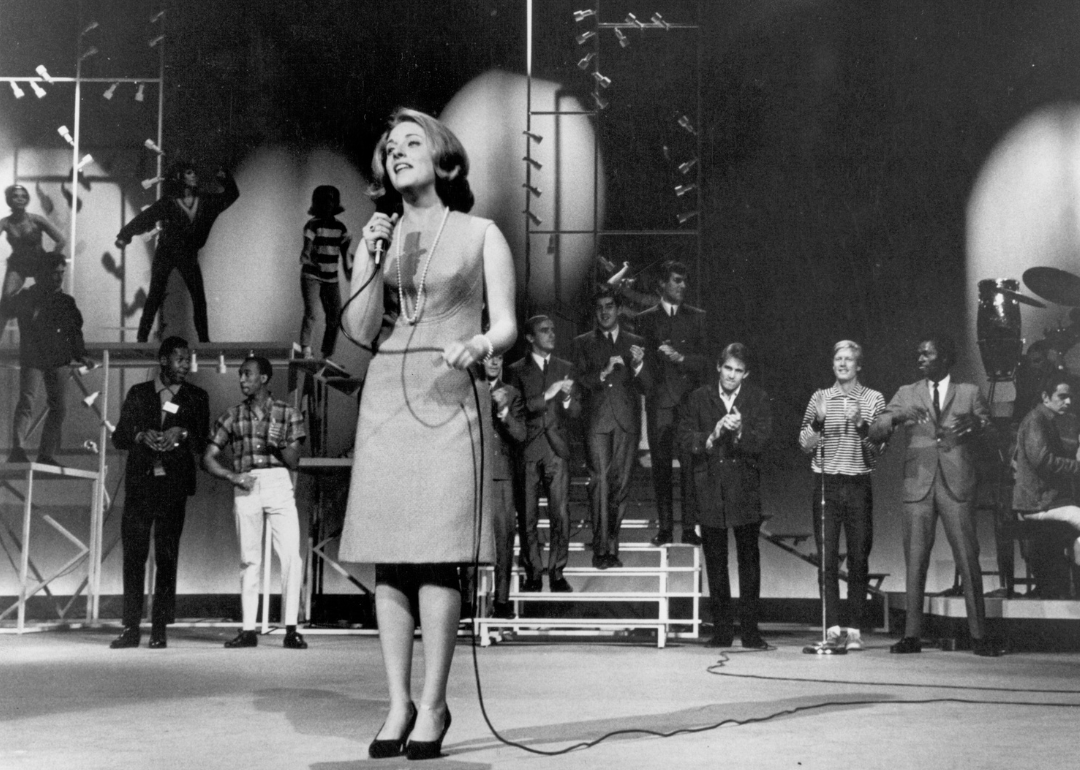 Lesley Gore: Found success at 17
Lesley Gore was only in high school when she was discovered by music producer Quincy Jones and recorded "It's My Party." Gore went on to release "You Don't Own Me," the early feminist anthem that still resonates today.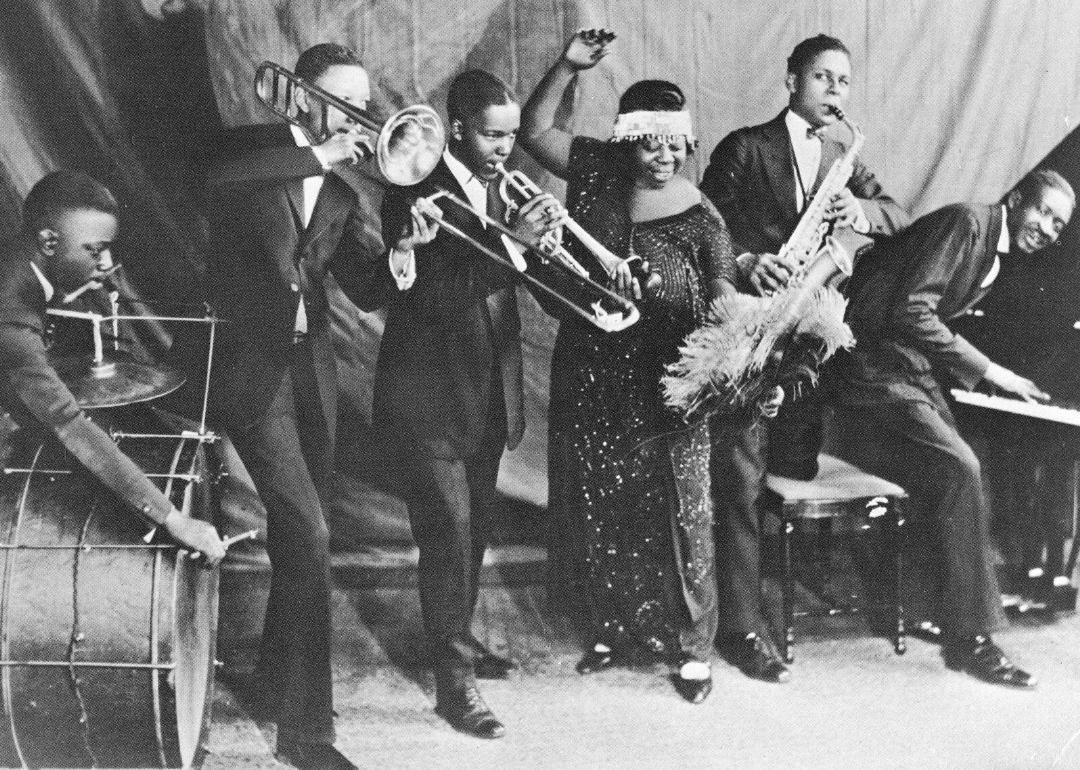 Ma Rainey: 'Mother of the Blues'
Dubbed the "Mother of the Blues," Ma Rainey toured with Louis Armstrong and helped pioneer the genre of the blues. Rainey fearlessly sang about the right of women to conduct themselves as undesirably as men. Unapologetically bisexual, Rainey was an openly queer woman, but at that time, also navigating being a Black woman. Her legacy inspired August Wilson's 1982 play "Ma Rainey's Black Bottom," and a 2020 Netflix film of the same name.
Big Freedia: Queen of bounce
Big Freedia is credited for popularizing New Orleans bounce music. Despite starting out as a backup dancer, Freedia's undeniable force has linked her to collaborating with names like Beyoncé and Drake.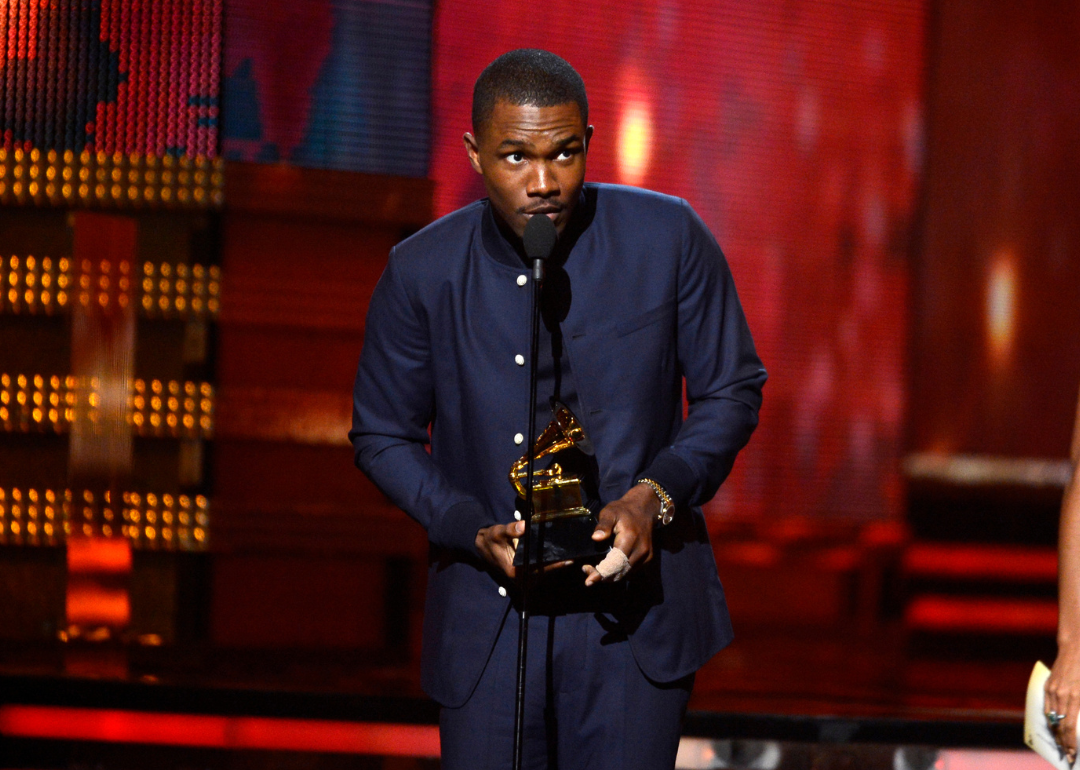 Frank Ocean: Grammy award winner
One of the most talked-about artists of his generation, Frank Ocean has challenged the traditional R&B genre with his introspective songwriting and detailed narratives. Ocean has won two Grammy awards.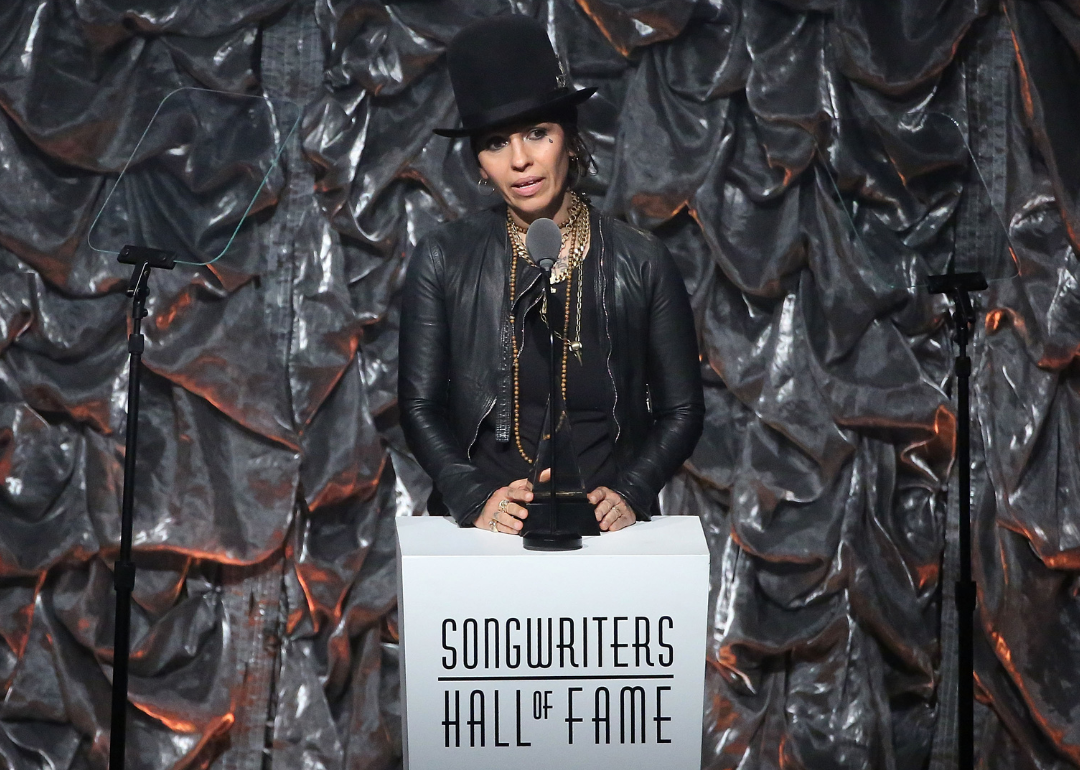 Linda Perry: Hitmaker
Linda Perry is a songwriting legend and musician in her own right—writing songs for Pink, Adele, and Alicia Keys. In 2015, Perry was inducted into the Songwriters Hall of Fame.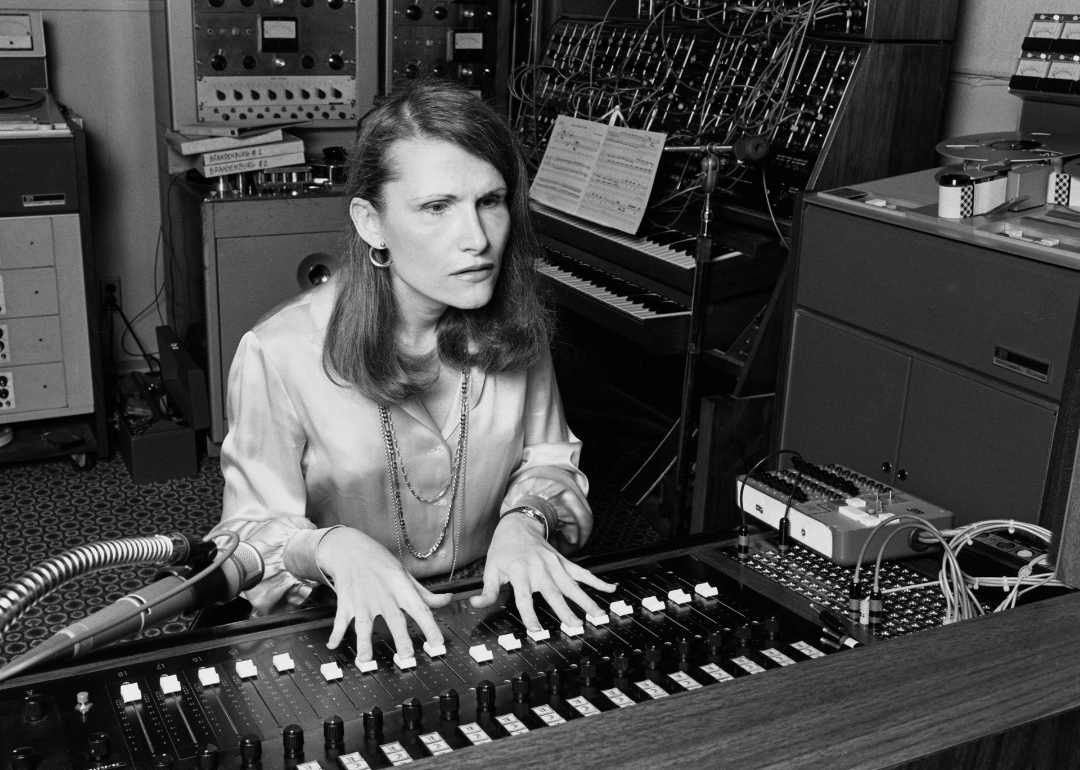 Wendy Carlos: Soundscape composer
An electronic music pioneer and composer, Wendy Carlos is responsible for scoring some of auteur director Stanley Kubrick's most famous films—"A Clockwork Orange" and "The Shining." Carlos, who also scored "Tron," is credited for inspiring Daft Punk.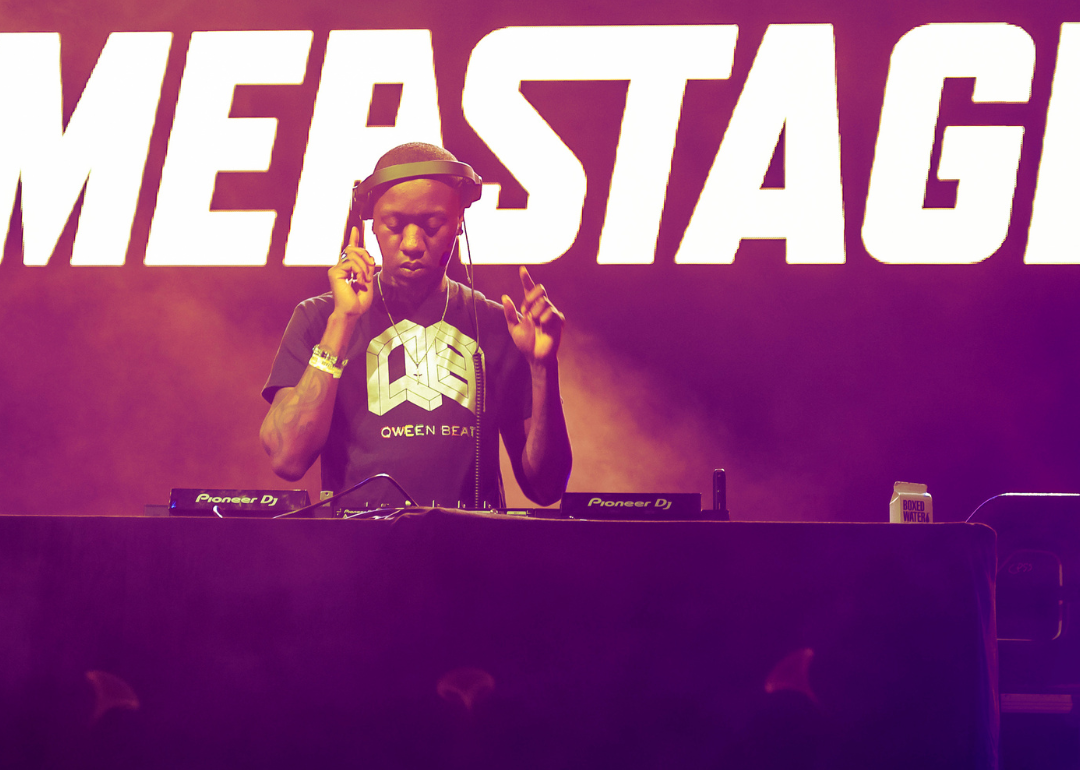 MikeQ: First ballroom-dedicated label
MikeQ is a prominent figure in the underground ballroom community. In 2005, he founded Qween Beat, the first ballroom-dedicated label, to preserve the culture and support the new generation of emerging voguers.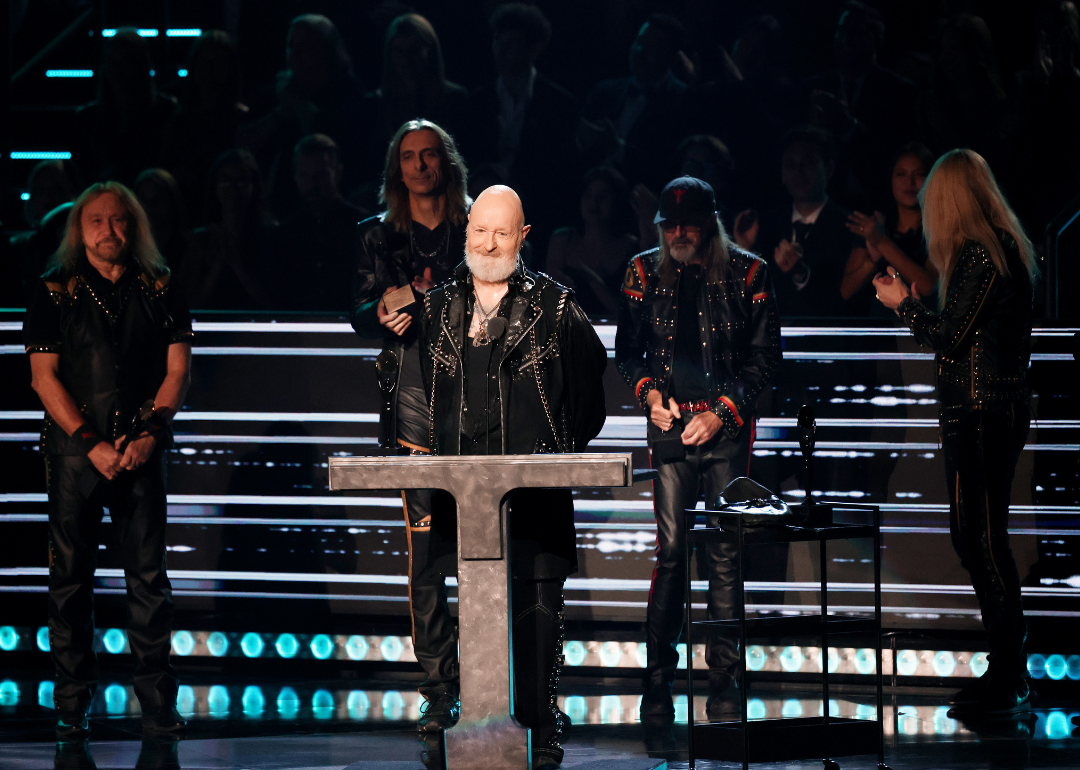 Rob Halford: Rock & Roll Hall of Fame
In 2022, Judas Priest frontman Rob Halford was inducted into the Rock & Roll Hall of Fame for musical excellence. The "Metal God" came out as gay in a 1998 MTV News interview, challenging the perception of the masculine heavy metal genre.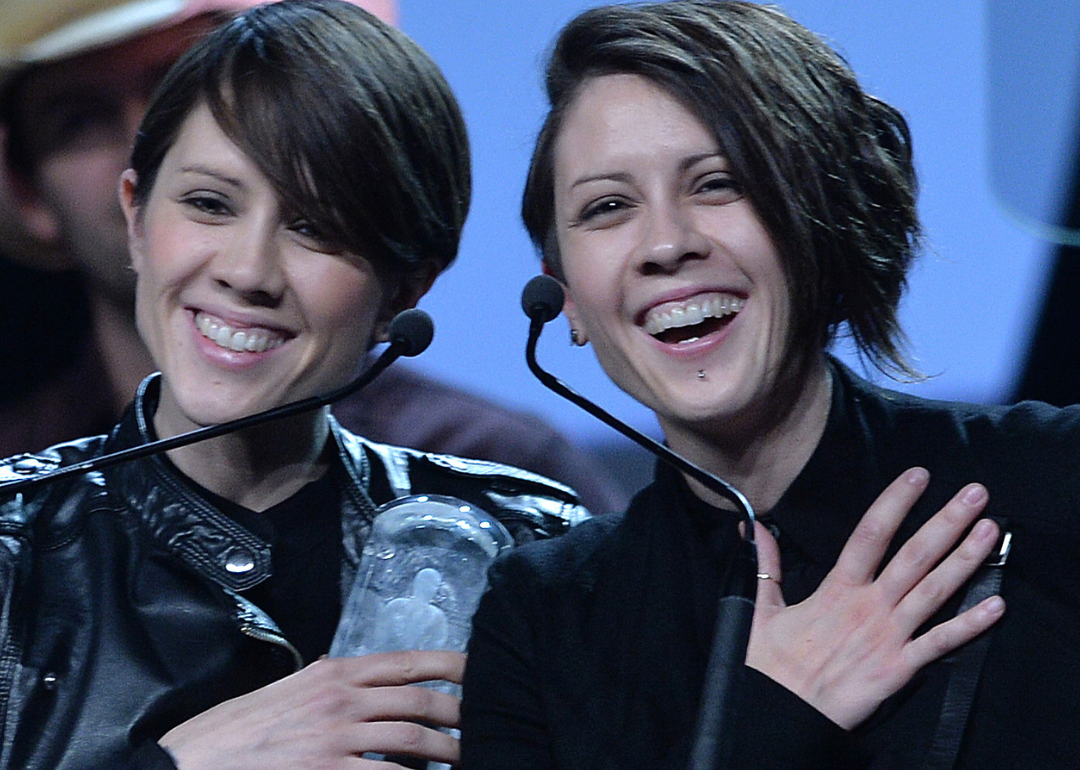 Tegan and Sara: Juno Award winners
Identical twin sisters, Tegan and Sara have amassed an international following for their vulnerable pop-rock songs. They've won three Juno Awards, the Canadian equivalent of a Grammy, and a GLAAD Media Award for Outstanding Music Artist.
B-52s: The world's greatest party band
Rock music's most beloved party band, the B-52s formed in 1976 and played their first live performance on "Saturday Night Live" perplexing the crowd with their overt stage presence. Their 1989 album, "Cosmic Thing," would be the band's mainstream breakthrough—still timeless today.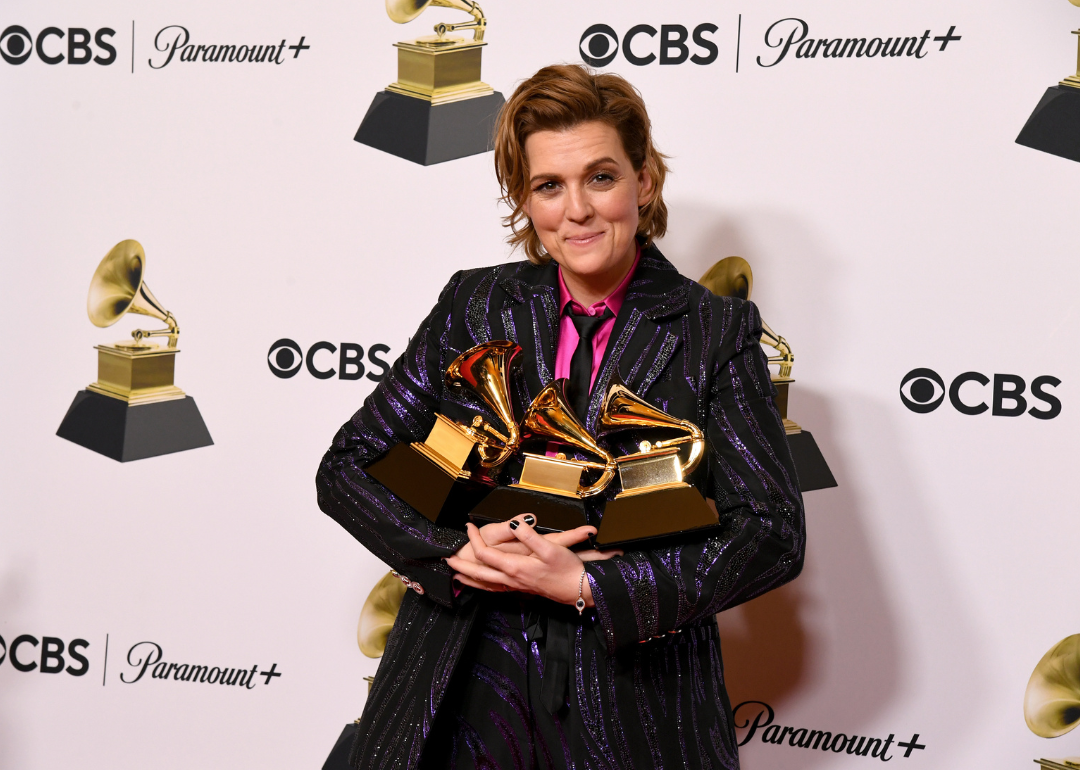 Brandi Carlile: 6 Grammy wins
Since her self-titled debut album in 2005, Brandi Carlile has won six Grammys and has become a bestselling author for her memoir, "Broken Horses." Carlile is also the first female songwriter to receive two Grammy nominations for song of the year in the same year.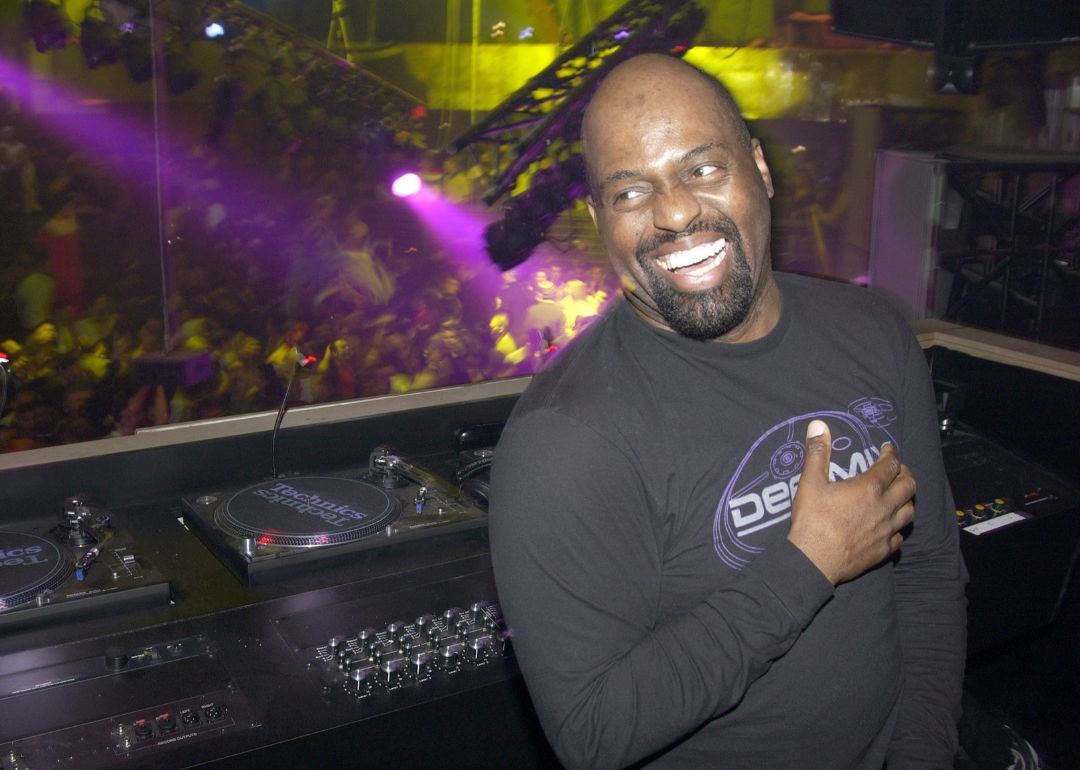 Frankie Knuckles: The 'Godfather of House Music'
Frankie Knuckles was known as the "Godfather of House Music" for his role in developing and contributing to the culture of house music—restructuring and rearranging the Chicago dance scene.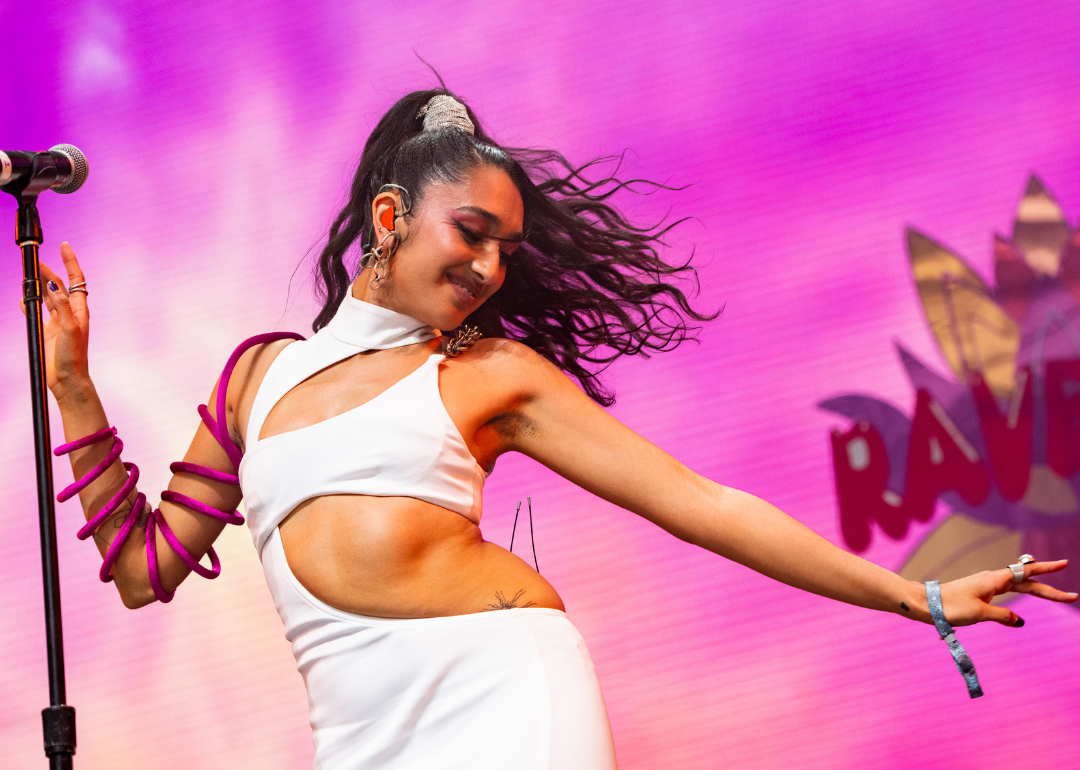 Raveena: The first Indian woman to perform solo at Coachella
In 2022, Raveena was among the acts at the Coachella Music Festival, making her the first Indian woman to perform as a solo artist. Raveena sang "Dum Maro Dum," a song from the iconic Indian movie "Haré Rama Haré Krishna."