A couple of fabulous announcements came out this morning at the Honda Celebration of Light press conference at Concord Pacific's presentation centre in False Creek.
1. Red Bull Air Race Pilot Pete McLeod will be bringing his daredevil antics back to the skies in a brand new Eagle 540 aircraft! You may remember back in 2011 when he surprised us all by zooming in and performing a show that left of us in awe (VIDEO). Chatting with him this morning he explained that he grew up flying bushplanes in rural Ontario. Apparently that industry and job is a bit like the wild West (er, East) and he picked up a taste for the thrill of flight from it at a young age.
Here's a Celebrity High Five from Pete!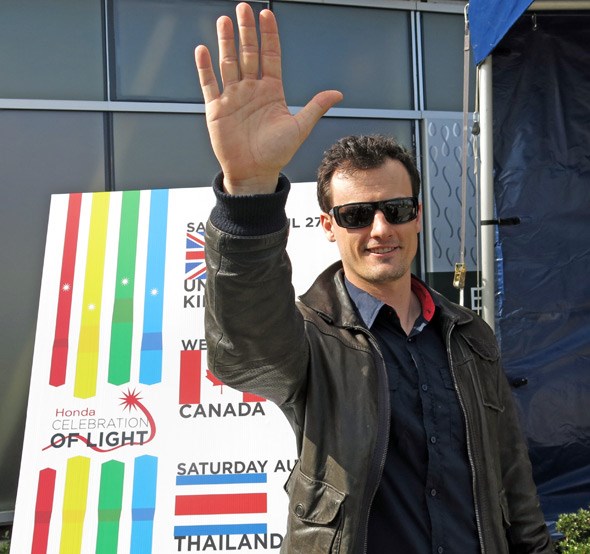 2. The UK, Canada and Thailand will be the competing countries in this 23rd year of the fireworks, Vancouver's longest running civic event. This is the first time Thailand has ever competed in the Celebration of Light. Below is the schedule.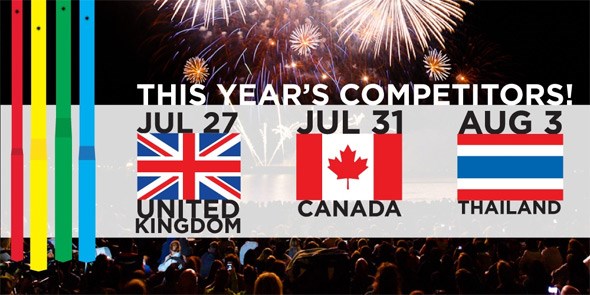 3. BOOM! We'll be bringing you more info as it gets closer to the dates, and in the meantime check out hondacelebrationoflight.com for info about what night Serena Ryder is playing Shorefest (FOR FREE), how much tickets to the YVR Observation Deck are and to find out what Concord's Seawall Challenge is all about. See you in English Bay!