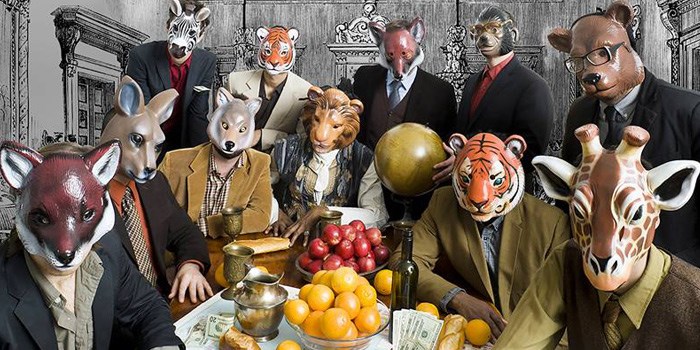 No, we're not recommending you go to the zoo, but we are suggesting a wild weekend!
Credited with introducing Afrobeat to a wider global audience, 12-piece ensemble Antibalas (pictured) is one of the many highlights at this year's Vancouver International Jazz Festival, which just kicked off yesterday and runs until July 2!
But the Jazz Fest is just one of the 10 best things to do & see in Vancouver this weekend, as picked by our city's #knowfun Selectors at
Do604
.
1) Vancouver International Jazz Festival
at various locations, June 22 - July 2
With artists as diverse and experimental as Dálava, Thus Owls, and Antibalas kicking off this year's festival, you know it's going to be a wild ride!

2) Kanata Festival
on the traditional unceded territory of the Coast Salish People, in Larwill Park, June 19 - July 1
Dive into Indigenous culture through this family friendly and entirely free festival. There's delicious food, mesmerizing music and dance, beautiful art, and engaging workshops for everyone.

3) Queer Arts Festival
at Roundhouse Community Arts Centre, June 17-28
Queer Arts Festival is an artist-run, multi-disciplinary festival celebrating queer art and artists. This weekend, you can participate in a movement workshop by lemonTree creations, in which they show their creation process, which they call The Grid.

4) Vancouver: No Fixed Address
at The Rio, Friday June 23 
Everyone's got an opinion on Vancouver's housing situation. In Vancouver: No Fixed Address, acclaimed director Charles Wilkinson gets down to the nitty gritty. He'll be in attendance at this particular screening for a post-film panel discussion and Q&A.

5) Peach Pit - Album Release Show
at The Fox, Friday June 23 
We love local pop group Peach Pit's bubblegum sound, but that love has turned into obsession with their even tastier new material. Catch the good vibes at their album release show, and do yourself a favour - buy a copy.

6) Festival d'été francophone de Vancouver presents World Music Fusion
at various locations, June 23, 24, 27 
Bringing together artists from Quebec and BC, this residence program has been an incubator for creative talent is now in its seventh year!
7) Jurassic 5
at The Commodore, Friday June 24 & Saturday June 25
Jurassic 5 will be taking The Commodore on a wild ride with their vibrant and bumpin' hiphop! Their positive, body-rockin' beats are not to be missed!

8) Vancouver Mural Festival presents Strathcona Street Party
at 875 E. Cordova St., Saturday June 25 
Come out and meet your neighbours! Vancouver Mural Festival, in the lead up to their official festival in August, will reveal nine new murals at their free, all ages street party in Strathcona this weekend.
at St Andrew's Wesley United Church, Saturday June 24 
It's always a big deal when radical thinker, writer, and speaker Naomi Klein comes to town. On Saturday, she'll be tackling no small task when she discusses the Trump presidency.

10) Omar Souleyman
at The Imperial on Sunday June 25
Hopefully The Imperial is ready for Omar Souleyman's dance floor-igniting electronica. It'll pump you up with it's contagious, hyperactive energy!

Looking for even more to do? Ready to make summer plans? Do it with Do604's
Vancouver Summer Guide
! Patios and pools, hikes, road trips, and the best music festivals in BC!