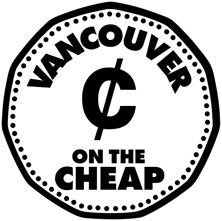 If you were to create a Venn diagram where one circle was labeled "cheap" and the other labeled "awesome", the middle point where they cross over could be labeled "Vancouver on the Cheap". In other words, this is a weekly series on things to do and places to go in Vancouver that fall into that magical category of being both cheap and awesome.
Got a cheap-living tip you'd like to share? Send it in!
Did you know that this is National Dance Week? I'll admit, I didn't know until about half an hour ago, but luckily have done some crazy dances already this week in an unintentional celebration. In fact, just last week I learned and taught a group of friends the Napoleon Dynamite dance for a surprise performance, and the whole experience reminded me of how good dance is for the soul - to get all mushy-ushy on you for a second, learning this crazy dance was a fun, hilarious, healing experience for everyone involved. So it feels like kismet that National Dance Week came right on the heels of this wonderful experience!
Sadly, the week is almost over, but luckily it's capped off with International Dance Day on Sunday, and there are some awesome free events throughout the day at The Dance Centre. You can spend the day watching and learning about dance, dance, and more dance!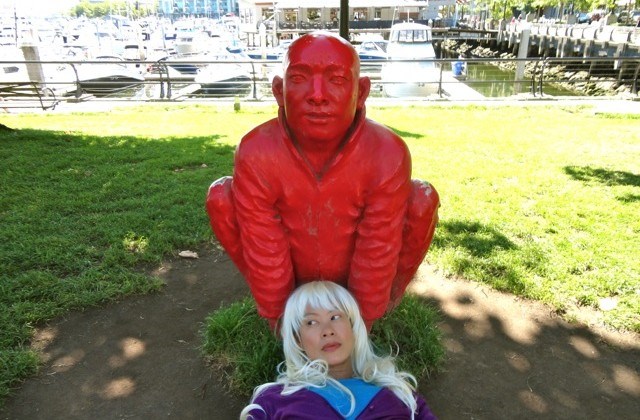 dumb instrument Dance, performing at 5pm
International Dance Day Events at The Dance Centre
11am-1pm Raven Spirit Dance: Pow-Wow Boot Camp with Nyla Carpentier.
Participants will learn the history of Pow-Wow styles and intertwine it with building stamina and strength alongside the fast heartbeat of the drum. Ages 16+.
11am-1pm Modus Operandi
An opportunity to view emerging contemporary dance artists from Out Innerspace's intensive professional training program in class and rehearsal.
12-1pm Contemporary dance showcase
An informal presentation of works featuring Meredith Kalaman (choreography by Noam Gagnon), Give Me Brilliance, and The Contingency Plan/Vanessa Goodman followed by a moderated discussion.
1-2pm Kinesis Dance somatheatro
A studio showing of a new ensemble work in progress by Artistic Director Paras Terezakis.
2-3pm Book launch
Local author Lori Henry's Dancing Through History: In Search of the Stories that Define Canada. Readings, discussion, and dance demonstrations by artists including the Dancers of Damelahamid.
3-4pm Mandala Arts and Culture
Bharata natyam lecture-demonstration, hosted by Artistic Director Jai Govinda.
4-5pm Karen Flamenco
An open flamenco class, all levels welcome.
5-8pm dumb instrument Dance throwing coin squeezing soy
An interactive public research of the I Ching, the ancient Chinese method of fortune telling. Stationed in the main lobby, Ziyian Kwan and her assistants, Anne Cooper and akaSuzi, will translate questions from passers-by through dance and words.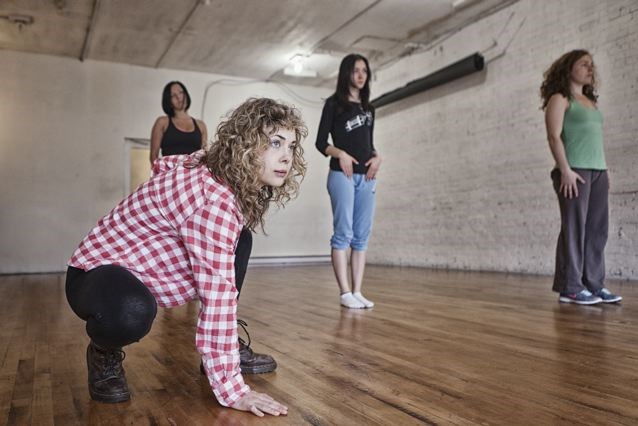 Company Give Me Brilliance, performing at 12pm. Photo by Thor-sten.