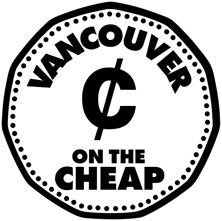 If you were to create a Venn diagram where one circle was labeled "cheap" and the other labeled "awesome", the middle point where they cross over could be labeled "Vancouver on the Cheap". In other words, this is a weekly series on things to do and places to go in Vancouver that fall into that magical category of being both cheap and awesome.
Got a cheap-living tip you'd like to share? Send it in!
The Vancouver International Fringe Festival is a major institution in Vancouver. It's also sort of like playing theatre roulette. With so many offerings and the Fringe's "all entries are equal" philosophy (meaning everyone who submits has an equal chance of getting in, no vetting process for quality), you never quite know what you're going to get. Luckily our friendly neighbourhood reviewers at The Georgia Straight preview as many as possible to give us a window into what's worth watching (although some would argue that takes all the fun out of it), but regardless of the content of the plays, you are guaranteed a good (and cheap) time at the Fringe Bar.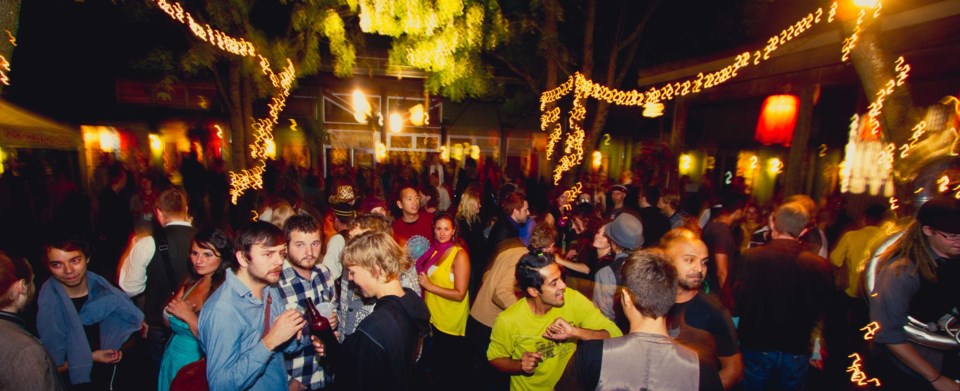 The crowd at last year's Fringe Bar. Photo by Lachlan McAdam.
The Fringe Bar is awesome for many reasons:
1) It's cheap. No cover!
2) It's where all the Fringe artists hang out - seriously, they actually do!
3) There are tons of awesome musical acts/other events happening nightly
The schedule is pretty extensive as it runs from Sept 6-16 with programming every night, but here are what I consider to be the highlights:
Sept. 7th: Jordan Klassen at 10:30pm
Sept. 8th: Say Wha?! Readings of Deliciously Rotten Writing at 8pm
Sept. 9th: The Bleating Hearts at 10:30pm
Sept. 11th: Weekend Leisure Karaoke at 8:30pm
Sept. 13th: Open Mic Night (You can be in it too!)
Sept. 16th: Improv Channel Flipping with Riel Hahn and Ian Boothby Episode 2 at 8:15pm
If you're a theatre artist in any way, shape, or form, be sure to check out their workshops and forums as well - they are very awesome. Some are free, and some cost money that isn't really "cheap" but qualifies as a "good deal", considering what you get.
The Fringe Bar
Sept 6-16 at The AGRO Cafe (1363 Railspur Alley, Granville Island)
Nightly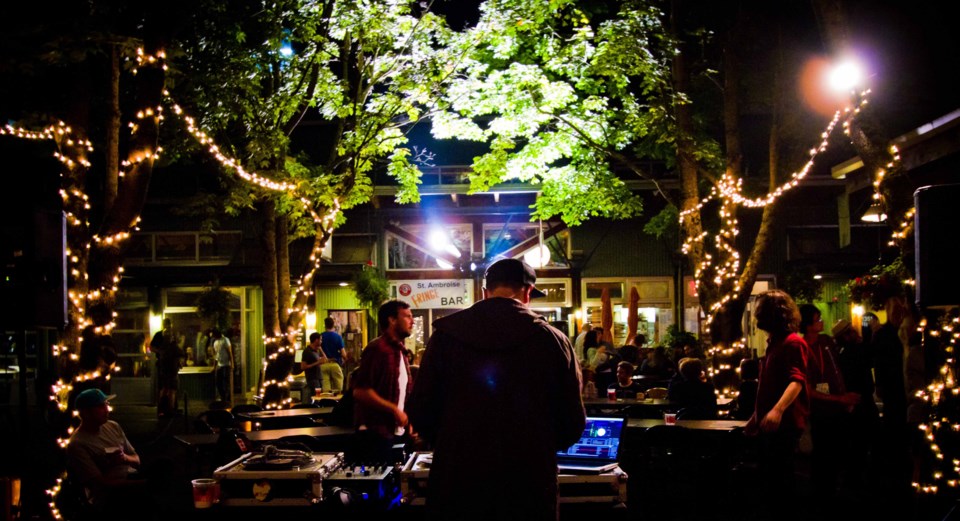 Photo by Lachlan McAdam.