In case you haven't heard yet, the NHL and the players have come to a tentative agreement, ending the lockout. We could be watching pro hockey games (as in, Canucks games) as early as January 15th!
This calls for a look back on all of the past and present Canucks we've brought you digital high fives with in our HIGH FIVING CELEBRITIES series!
High five, Kevin Bieksa!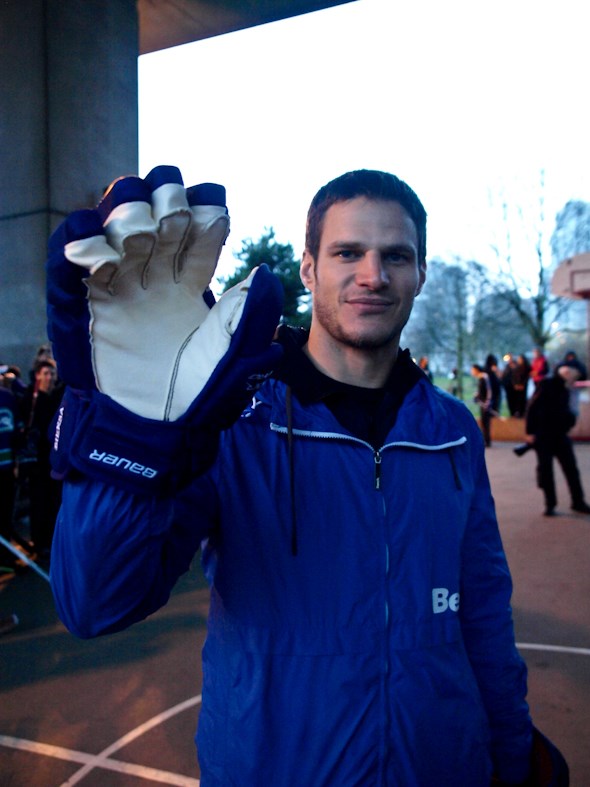 High five, Trevor Linden!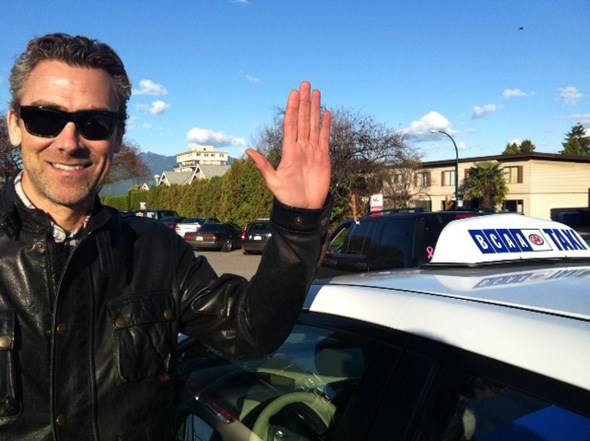 High five, Kirk Mclean!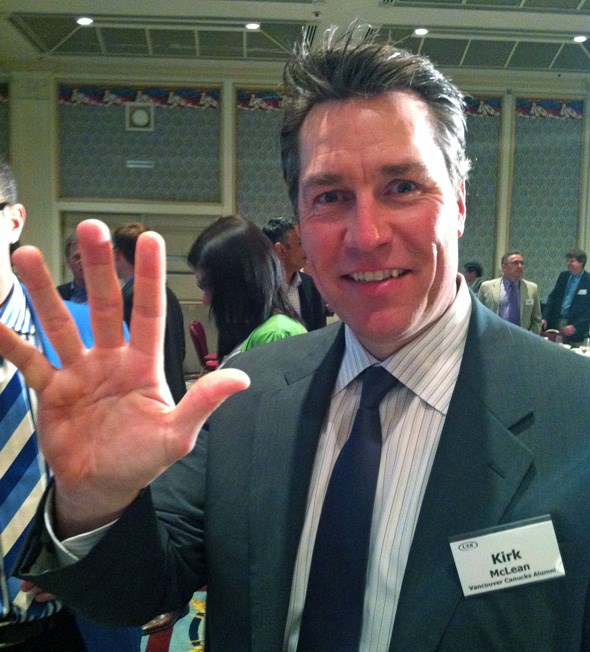 High five, Chris Tanev!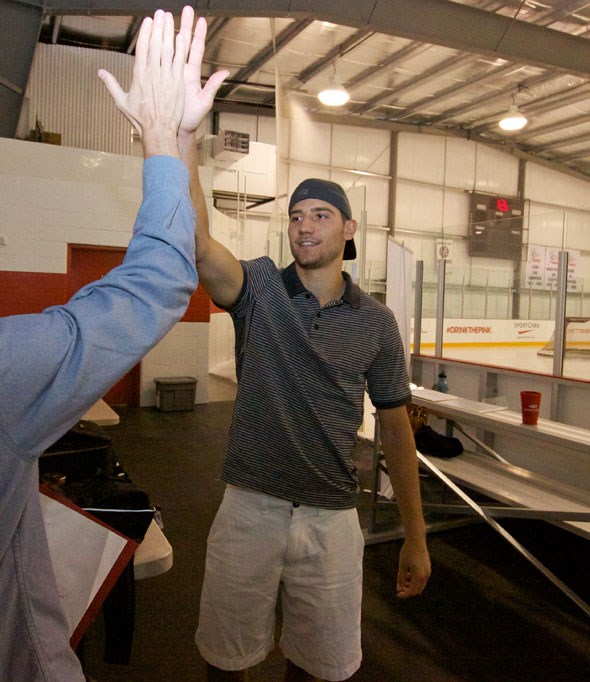 High five, Henrik Sedin!