The Best Giveaway of the Summer. Period.
Now pay attention:
1) You. (Hello.)
2) A Friend. (A really good one. Or someone you're desperate to impress.)
3) 2 Weekend Passes to the Live at Squamish Music Festival on Labour Day Weekend. ($300)
4) A Mini Cooper from Zipcar.* ($200)
5) VIP Parking Pass. (Gangsta.)
6) Bragging rights to an epic, totally kick-ass weekend. (Forever.)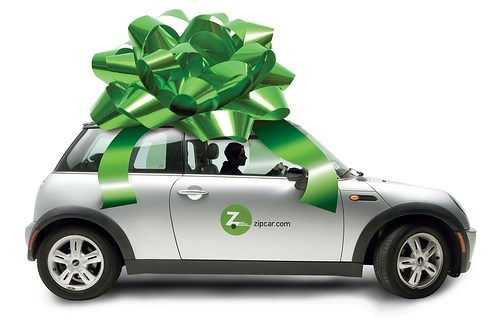 Saying goodbye to the summer over the long weekend with this prize would be pretty stellar. It should go to someone who deserves it. How full is your karma cup?
Convince Vancouver is Awesome that you are, well ... awesome. Awesome enough to win the tickets, the MINI, and those perpetual bragging rights. Are you the biggest Devo fan in Vancity? Did you perform some incredibly noble, random act of kindness this summer? Can you bake a really good pie? (Mmm ... pie.)
Make us laugh, cry, or swell with pride about some awesometastic aspect about you. Write your story or make a video and share the link. Do something creative. I know you can ... you're awesome!
Then reap the rewards of your karma cup running over ... all the way to Squamish.
Enter as many times as you like, but if you want to win you'd better make it good and make it count. Contest closes on Wednesday, August 25 at 12:01 am. Winner will be selected by VIA staff and contacted via email.
Good luck!
*Details of Zipcar Prize: One free year long membership + 1 free day in a MINI cooper. Value approximately $200. Winner must be over 21 years old and meet Zipcars safe driving standards. Please allow 1-3 days for the membership to be approved prior to first drive. If for some reason you do not meet the standards, the prize is yours to transfer to someone who does. The Zipcar does not have to be redeemed for the Squamish trip, however, if you do redeem it you may wish to book yourself another day with it if you do decide to go. Let karma be your guide.