The ABC Vancouver majority passed a motion Wednesday to take steps to enable the Vancouver Police Department to outfit all its frontline and patrol officers with body-worn cameras by 2025.
The 5-3 vote was not unexpected after ABC promised in the recent election campaign to push for police to wear cameras while on the job.
"This is not about ideology, this is about public safety and accountability," said ABC Coun. Lenny Zhou in defending his motion, which was opposed by councillors Pete Fry, Adriane Carr and Christine Boyle.
"I think everyone here — you want accountability, you want transparency. And this motion brings you exactly the transparency and accountability."
Zhou's motion asks city staff to report back by 2024 on cost and implementation of a permanent camera program, which is an initiative the police department has previously been on record of supporting but cited high costs.
Pilot program next year
Such a report would presumably include results of a pilot program the VPD plans to launch next year that will see some officers wear cameras. The pilot was not part of Zhou's motion, which opposition councillors found confusing.
Boyle said she heard "numerous times it's about a pilot" but the language of the motion itself doesn't say pilot. She failed to amend Zhou's motion to include an evaluation of next year's VPD experiment with the cameras.
"We should be at minimum collecting that data before deciding whether that full cost is effective and the best use of public dollars in terms of achieving these shared goals around community safety and around increased transparency and accountability in policing," Boyle said.
Zhou's response: "I don't know where that confusion is coming from. This motion is not about the pilot. It's about staff coming back to council with further information and recommendations."
Council cannot mandate police officers to wear cameras. That is the jurisdiction of the Vancouver Police Board.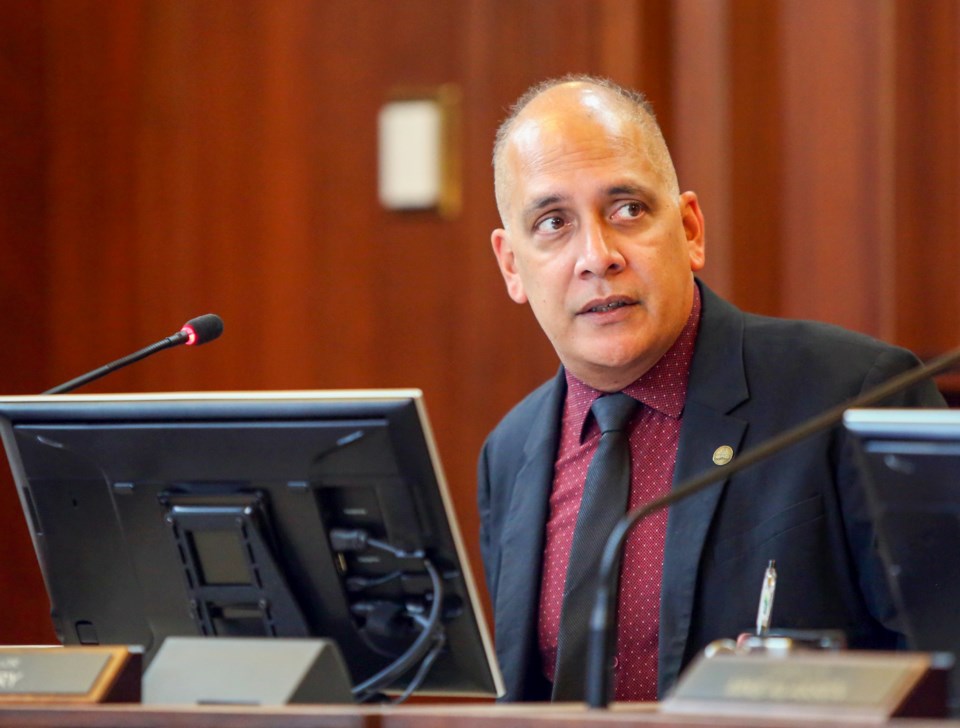 'I'm very uncomfortable with this kind of approach'
Fry pointed out that council has yet to vote on the city's overall $1.9-billion operating budget, which includes a $383 VPD budget proposal and a request for $200,000 to run the pilot project next year.
Fry noted ABC Vancouver has already made $16 million in commitments towards the hiring next year of 100 police officers and 100 mental health nurses.
"We've seen some pretty significant budget commitments already in advance of us even approving the budget," he said.
"I hate to use the term reckless in reference to how we make these budget decisions, but I do really worry that this is potentially a big number that we're committing to [for a camera program] by 2025 — and we don't even know what it is."
Added Fry: "I'm very uncomfortable with this kind of approach that we've seen from the new council on a lot of motions that put ideology ahead of sensible budget considerations and, in this case, some very serious privacy considerations that are mandated by the province."
Fry and Carr said they support a pilot project but echoed Boyle's request that an evaluation would be needed before committing to a permanent program by 2025.
"I believe it's premature to declare support for something until you've actually learned through a pilot on the impacts that it might have — the pros and the cons," Carr said. "So it's putting the cart before the horse."
Studies on cameras provide mixed results
Zhou received support for his motion from Mayor Ken Sim and councillors Peter Meiszner, Brian Montague and Mike Klassen. Their ABC colleagues Rebecca Bligh, Lisa Dominato and Sarah Kirby-Yung were absent for the vote.
During debate, Zhou and Boyle both cited studies largely out of the United States where results were mixed on whether body-worn cameras were effective in reducing complaints against officers or protecting citizens from police brutality.
Montague, who retired earlier this year from the VPD, said there were myths and misinformation circulating in the community about the cameras. He said they are "secure pieces of hardware" and officers don't have the ability to alter or destroy footage.
"That's part of the problem here — people just aren't properly informed," he said, adding that cameras wouldn't be needed for every officer in the department.
Montague argued that cameras will reduce use-of-force incidents, assaults on police officers and increase public confidence. When he was a spokesperson for the VPD in 2016, he told Glacier Media it would cost an estimated $17.2 million to implement a camera program.
In addressing privacy concerns, Montague said "people really have to understand that there is no expectation of privacy when you're in a public place. A police officer wearing a body-worn camera doesn't change that."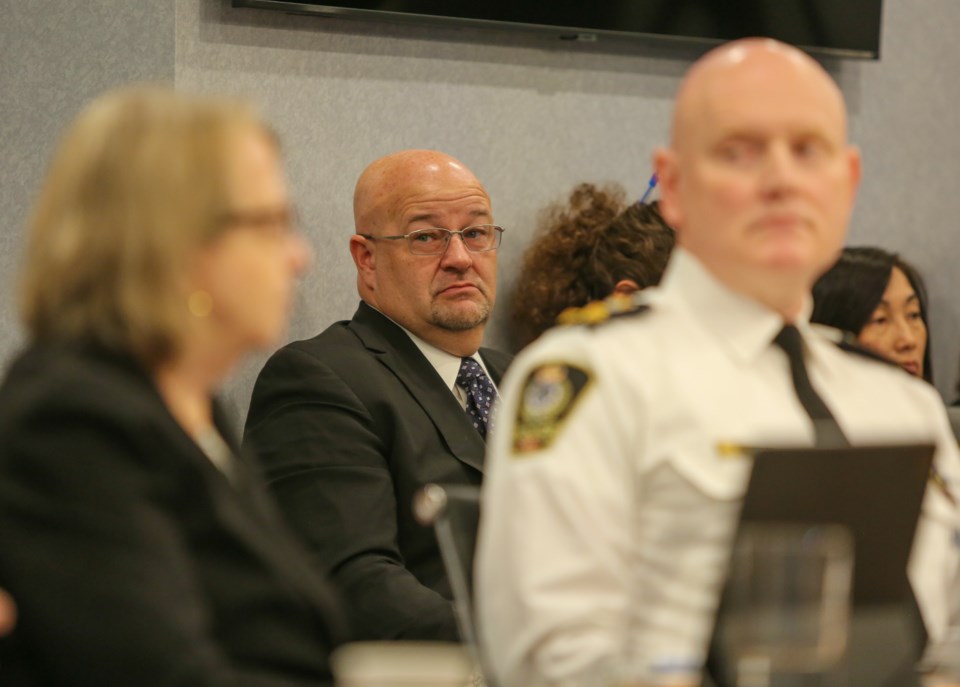 Vancouver police union's position on cameras
ABC Vancouver was endorsed by the Vancouver Police Union in the recent election.
The union's president, Ralph Kaisers, said in an email Monday: "We do have concerns around privacy, Crown disclosure, workload, costs and whether the footage will be considered the member's evidence, for any and all of their reports. If these all can be addressed, we would support a pilot project to start."
In 2016, the Independent Investigations Office said in its annual report that it could have better resolved a significant number of cases in B.C., if officers were equipped with body cameras.
The report concluded that footage from cameras would have potentially assisted in 93 per cent of 71 investigations reviewed by the agency's investigators.
Of the 71 cases reviewed, 49 involved general duty officers, 17 were related to dog handler teams and five concerned emergency response teams and the Combined Forces Special Enforcement Unit.
@Howellings