Airbnb is challenging a B.C. privacy commissioner office ruling that ordered the City of Vancouver to disclose the names, addresses and business licence data of short-term rental hosts to a housing activist.
The online rental giant filed a petition for judicial review Jan. 28 in B.C. Supreme Court in an attempt to overturn a ruling in December made by Elizabeth Barker of B.C.'s Information and Privacy Commissioner office to disclose the information.
Barker ruled that names, addresses and business licence details held by Airbnb and other short-term rental hosts did not constitute personal information and should be disclosed to the applicant, who is referred to as "John Doe" in the document; Rohana Rezel has since publicly declared he was the requestor.
"The fact that a location is a home does not mean that it cannot also be a business if the context reveals that is how it is being used," said Barker, the office's director of adjudication.
"In this case, the addresses are where the [short-term rental] operators' customers come to receive the services they have paid the [short-term rental] operator to provide."
'Harass, threaten or abuse'
Airbnb, a company established under the laws of the Republic of Ireland, has an agreement with the city to privately share data of its hosts to administer, enforce and refine Vancouver's short-term rental bylaw.
The company argued in its petition that Barker's decision, which could see the release of several thousand names, was unreasonable and should be quashed.
"If the decision is not quashed, the requestor can be expected to publish the information broadly, and any number of individuals will be able to use the information to harass, threaten or abuse the [short-term rental] operators, and locate or attend at their homes," the petition said.
The city publicly discloses information on its "open data portal" about all types of business licences it issues. The information listed for most businesses includes the name of the licensee and the address of the business.
However, while the city posts some short-term rental information in the portal, it does not disclose operators' names or addresses, citing privacy and safety concerns.
Airbnb is the largest of several platforms offering short-term rentals in Vancouver and accounts for at least 82 per cent of all active listings, according to the city. The next largest platform is Expedia (including VRBO), followed by Flipkey, which is owned by TripAdvisor.
The city's website says that as of Jan. 6, 2022 there were 2,364 short-term rental listings in Vancouver — a considerable drop from almost 6,000 listed in January 2020, with the pandemic a likely contributor to the decrease.
'Perhaps unreasonable or ill-informed'
The city's communications department said in an email Tuesday that because the matter is under appeal and before the courts, the city will not disclose the information ordered by Barker.
In the proceedings before Barker, the city said disclosing the information in dispute could reasonably be expected to threaten the safety, or mental or physical health of short-term rental operators or their guests.
Barker said it was evident that Twitter and online media are popular platforms for public expression and the airing of criticism and concerns. She noted some of what has been said on those platforms about short-term rentals and Airbnb has been "harsh, sarcastic and perhaps unreasonable or ill-informed."
But Barker said "the tweets and media stories do not, in my view, even remotely rise to the level of a reasonable expectation of threatening or endangering anyone's life, physical safety, physical health or mental health."
She did, however, exclude data associated to a case where an Airbnb operator is being stalked.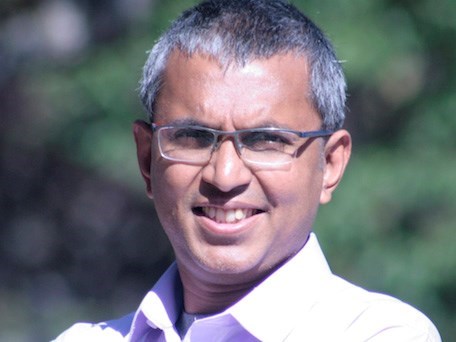 In an email exchange this week, Rezel said multiple studies have shown Airbnb contributes to the housing shortage by taking away rentals from the long-term market. He noted the housing situation in Vancouver is already dire, with one in five people paying more than half their income on rent.
"Meanwhile, there have been numerous court cases and residential tenancy branch rulings that have shown that tenants are being evicted to make way for Airbnbs," said Rezel, who described Barker's ruling as a "major victory" for citizens adversely affected by short-term rental operations in Vancouver.
"The data I sought would put Airbnb operations in the city under scrutiny, and help the public identify the scale of the damage short-term rentals are causing."
In addition, he said, the data will help tenants determine whether their landlords turned their units into Airbnbs after evicting them, and assist people living in strata units uncover illegal short-term rentals.
"Overall, it will help citizens get a clear understanding of who's hosting what and where," said Rezel, whose years-long fight with the city via requests under the Freedom of Information and Protection of Privacy Act led to Barker's ruling.
'Predatory mult-billion dollar corporation'
Rezel balked at arguments from Airbnb and the city that he and other housing activists' criticism of Airbnb and the city's gaps in enforcement represented a danger to the physical safety of short-term-rental hosts and guests.
"The city came to this conclusion based on our social media posts that Airbnb harvested and compiled into a dossier, potentially in violation of B.C.'s privacy laws," he said.
"It defies belief that the city would paint us as 'violent' for merely pointing out how a predatory multi-billion-dollar corporation was exacerbating our city's already crushing housing crisis."
The city first began regulating short-term rentals in April 2018.
Under the bylaw, a person who provides temporary accommodation in a dwelling unit other than a bed and breakfast or hotel is deemed a short-term rental operator and is required to obtain a business licence.
The accommodation must be provided in the operator's principal residence. The bylaw says an operator can rent their entire home, or a room within that home, for less than 30 consecutive days at a time.
The city's website indicates 869 business licences were suspended since the bylaw was enacted in 2018. In addition, more than 1,400 warning letters and 1,596 tickets were issued and 173 listings referred to prosecution.