Local police, businesses, and drivers are bracing for another trucker convoy demonstration to make its way across the Lower Mainland this weekend.
Organized by Action4Canada, the "3rd Lower Mainland Freedom Convoy" is scheduled to depart Chilliwack on Saturday (Feb.12) at 10 a.m. between the Tim Hortons and Kal Tire at the Lickman Exit. Following this, the convoy will merge onto the Trans Canada Highway heading west and then take Exit 53 to Highway 15. Staying left on 176, participants will head southbound and then drive to 8th Ave. and 176 St.
Convoy participants are advised to "bring food, water, flags, and friends" and also to print off Canada's Charter of Rights and Freedoms and "wear it like a badge" on their jackets.
"Let's all peacefully stand during this window of opportunity and gather as one, the body of Canada. Please sing our national anthem every hour to show what and who we are fighting for," reads the event website.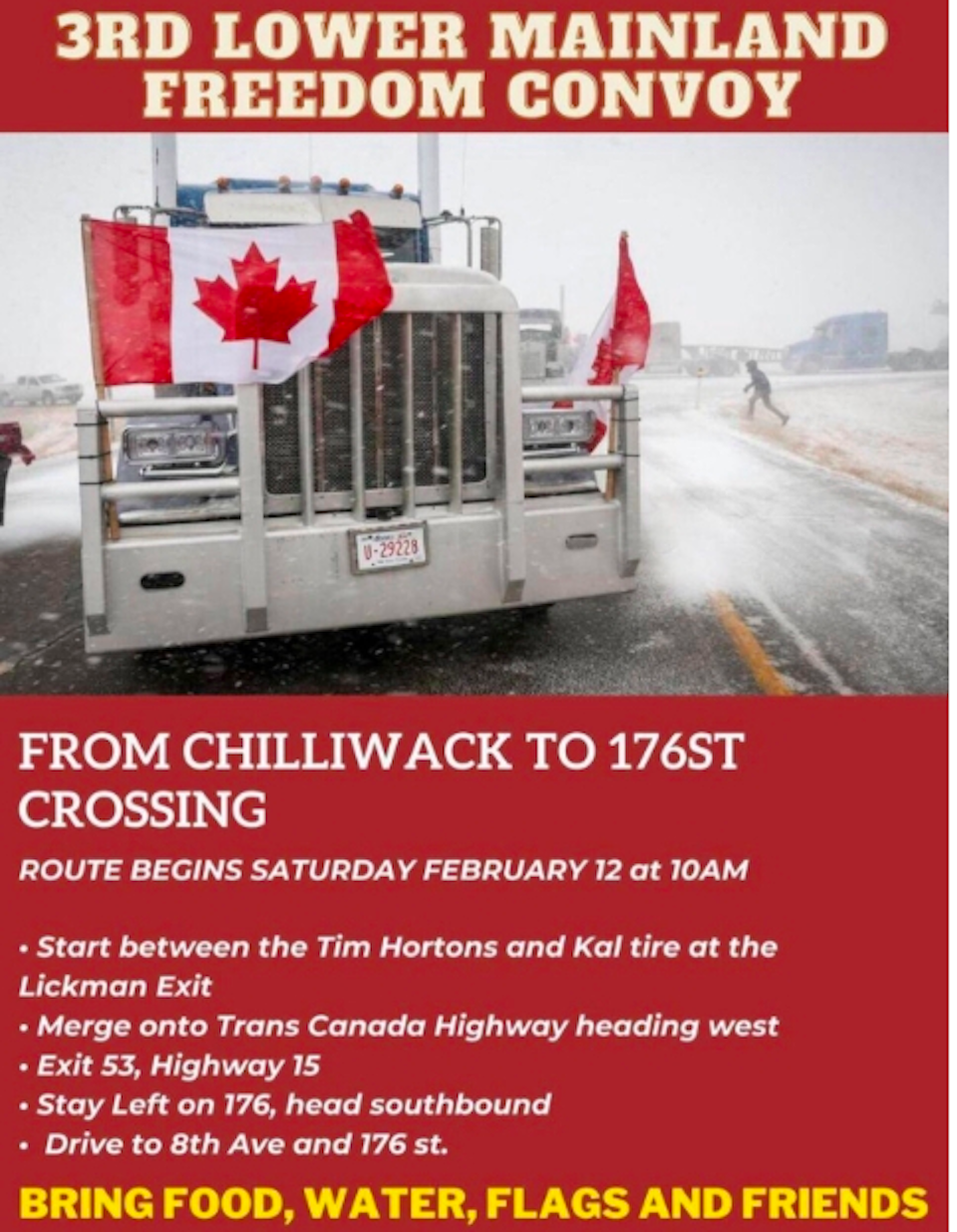 Surrey RCMP spokesperson Cpl. Vanessa Munn told Vancouver Is Awesome in a phone interview that police are monitoring the situation but aren't releasing specific details about their plans.
"We're there to uphold the law, maintain public peace, and try to ensure safety for all parties that are involved in that," she explained, noting that Surrey's Emergency Planning and Operations Unit deals with major events including protests and demonstrations.
The Surrey detachment has been engaging with local business owners in the area that have been impacted by the protest noise and traffic congestion, added Munn. "They were having some issues with parking as well as just general noise of the protests and passers-by honking in support."
The Surrey RCMP hasn't had any reports of violence due to the demonstration but drivers should avoid the route area due to possible congestion.
Another "Freedom Convoy" is scheduled to take place on Saturday, Feb. 19, at 10 a.m. in Langley departing from the Colossus Cineplex Cinemas at 10:30 a.m.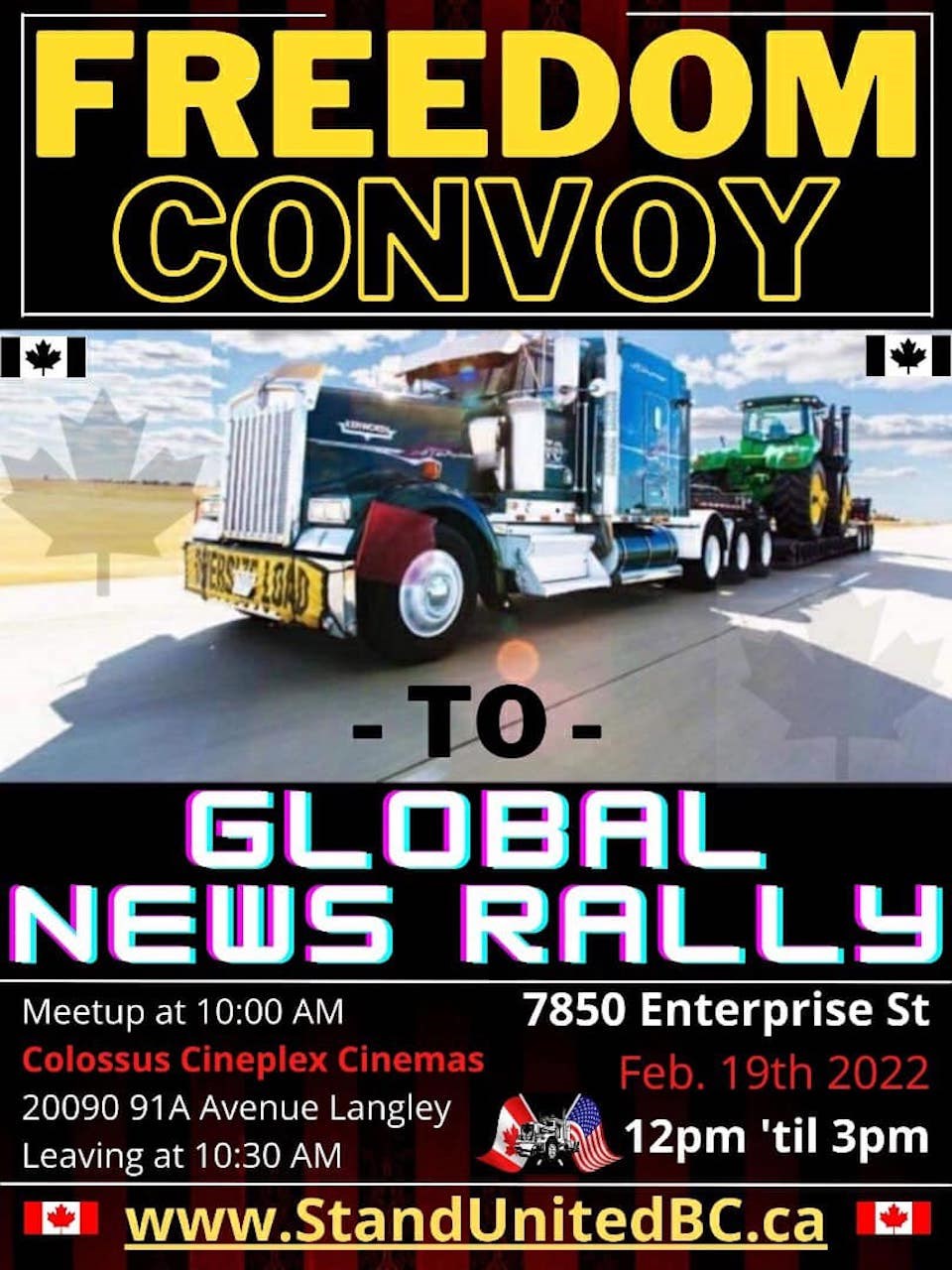 A previous "freedom" convoy demonstration in downtown Vancouver was the scene of multiple clashes between anti-vaccine mandate trucker protesters and counter-protesters, with photos and video on social media showing a variety of conflicts, but throughout it all, Vancouver police didn't issue a single ticket.
The Vancouver Police Department was on the ground throughout the Feb. 5 protest, and ended up arresting five people in relation to incidents on the scene, but kept from issuing tickets related to any bylaw offences, like the city's noise bylaw, which would cover the use of vehicle horns.
U.S. Senator Ted Cruz had some choice words for Vancouver Mayor Kennedy Stewart about a statement the mayor made in advance of the demonstration.
With files from Brendan Kergin