On Feb. 1 a plane landed in Vancouver with 286 dogs and cats aboard.
They'd left Kabul, Afghanistan a couple of days earlier, a group of rescues, street dogs and pets whose families escaped the Taliban but weren't able to grab their furry companions. People watched around the world as the plane made its way first to Turkey, then to Iceland and finally to Vancouver International Airport.
That's where a temporary shelter was set up, from February until May, says shelter manager Owen Laukkanen, sleeping in the makeshift shelter inside an airport hanger. Volunteers like Holly Legere helped as well, coming in to care for the animals and taking shifts sleeping on site.
"You really saw the best of humanity and the resilience of animals," says Laukkanen, noting there was a huge cross-section of society who showed up in the early days, with some volunteers arriving in Maseratis, while others hitchhiked.
Legere notes it was juxtaposed against seeing the condition the dogs were in, as some were missing ears or tails, while others were deaf or blind.
"The most soul-destroying thing is how inhumane humans can be," she says.
Both call the experience "profound."
Over time many of the animals went to homes, some returning to families who had already made it back to North America while others joined new families.
Not all dogs go to homes
More than seven months later, though, some of the dogs still haven't found a home. After the shelter closed they were sent to different dog rescue groups and shelters to be cared for.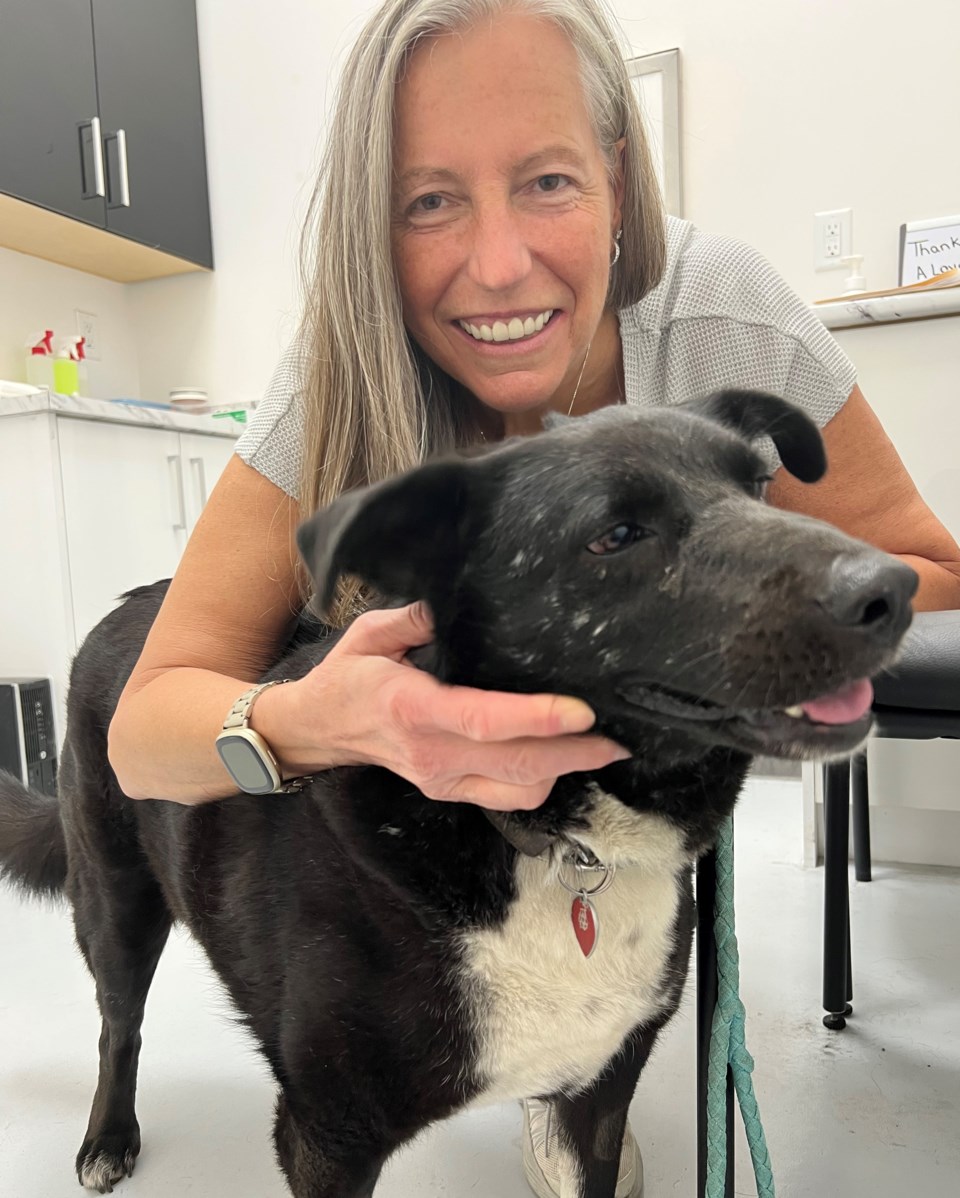 Legere, who works with Pawsitive Animal Rescue, says seven of the nine dogs they were taking care of have found homes, but two, Stampy and Voice, haven't. For Stampy, a new solution had to be found.
"We simply ran out of time with him, with where we could house him," she says. Stampy has been taken to the U.S. in the hopes he can find a home there.
While Stampy was taken to a home at one point, she explains, the trauma he had faced in Afghanistan, physical and psychological, created issues and he was brought back to the rescue, who made the decision to send him south. The group is hoping he'll be housed with a veteran who understands those sorts of traumatic experiences.
"People think these dogs are going to be okay in a few days, but it takes months," Legere explains.
Voice, a street dog Legere describes as "the King of Kabul," is still in Vancouver.
They've been able to put him in foster homes, but nothing long-term. Given his life and traumas, Laukkanen says Voice needs a spacious yard. Plus, they expect he only has a couple of years left.
"He's just a sweet boy, but he's still fearful," says Legere. "He's old, and he's only known street life."
There are other dogs still looking for homes as well. Five shelters took them on, spread across Vancouver and Vancouver Island; dogs with most and cats with some. Those shelters are:
A sixth shelter, No Dogs Left Behind (NDLB) based in Toronto, has also taken on some of the hard-to-house dogs no other rescue organization could take on as the temporary shelter closed.
Lucky: Dog needs temporary home
Another dog is also looking for a place to stay, but only temporarily.
Lucky is only three, but has already had a dramatic life.
"He was rescued in Kabul as puppy three years ago from being stoned to death by children in the streets," says Laukkanen.
The woman who rescued him is a women's rights advocate, journalist and English professor. When the Taliban took over the country, she was one of the people they came looking for.
And when they came to her family's house, Lucky was there.
"Lucky alerted them and they got out," says Legere, though the woman's father died around that time.
However, the woman and her dog became separated, and Lucky ended up at the Kabul shelter and then in Vancouver.
"Through the magic of social media I was able to connect with his owner, who at that point was in hiding from the Taliban," says Laukkanen. "She was moving apartments each week because the Taliban was hunting for her."
She's now in a third country with her mother and waiting on paperwork so she and her mother can come to Canada as a refugee.
In the meantime, a long-term foster home is being sought for Lucky. Right now he's living with Laukkanen, but it's not the ideal home for a dog like Lucky.
"I live in a 700 sq. ft. apartment in East Van, he's a dog who really needs a yard," Luakkanen elaborates.
He notes that ideally Lucky would be moved to an experienced foster family who has a yard and can be around him a lot, as he has intense separation anxiety.
"Once you gain his trust he's the most faithful and wonderful dog," says Laukkanen.
Those interested in helping Voice can contact Legere, while anyone who can help with Lucky can contact Laukkanen.