A spokesperson for a group of activists who have shut down Vancouver intersections and bridges linking the North Shore is promising an escalation in actions in June with the purposeful intent to increase policing costs to a point that governments have to step in and respond to demands to address climate change.
Zain Haq, co-founder of Save Old Growth, said the organization's fight is not with police, despite Vancouver Police Chief Adam Palmer saying publicly at two recent meetings that he is concerned about a ballooning cost to manage environment-related protests and concerns over safety of all involved.
"Our plan would be in June to escalate to a point where the cost is just too high for the police to see this as a public safety issue or as a protesting issue," said Haq, a Simon Fraser University student who was sentenced to two weeks in jail in February for actions related to stopping construction of the Trans Mountain pipeline extension.
"And after a certain point, if the cost rises too much, it becomes a political issue. Police have to let the government know that this is a political issue, and not for the police to deal with."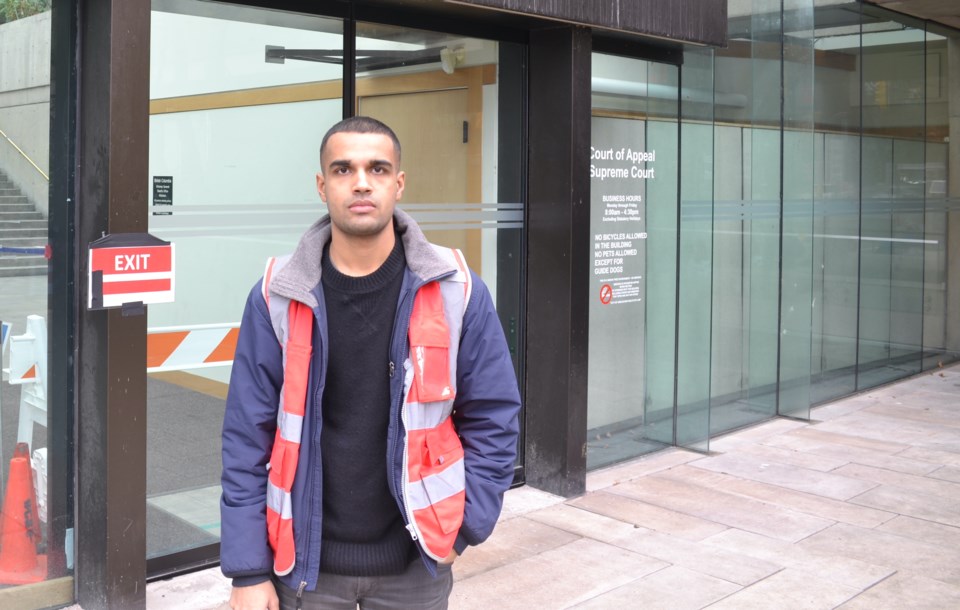 'Hang on to your seats'
Last year, Vancouver police spent more than $3 million of its budget on policing protests, most of which related to the environment and anti-vaccine movements, which disrupted traffic at major intersections and on the Lions Gate and Ironworkers Memorial bridges.
Vancouver police budget statistics supplied to Glacier Media last summer show a steady increase in recent years on money spent to manage protests and demonstrations, with $478,460 in 2018, $1,033,297 in 2019 and $2,835,584 in 2020.
At an April 28 public safety forum at city hall, Palmer warned city council — which spent the last two years in a fight with the VPD over its budget — to expect an increase in expenses this year related to protests.
"The numbers are higher this year in 2022 than they were in 2021," said the chief, who described Vancouver as the epicentre for protests. "So hang on to your seats because we're in for a bit of a ride with protests here in Vancouver."
In discussing protests last year, Palmer made it clear police respect lawful demonstrations and attend the events to ensure public safety and only arrest people who break the law.
Vancouver had more than 800 protests last year.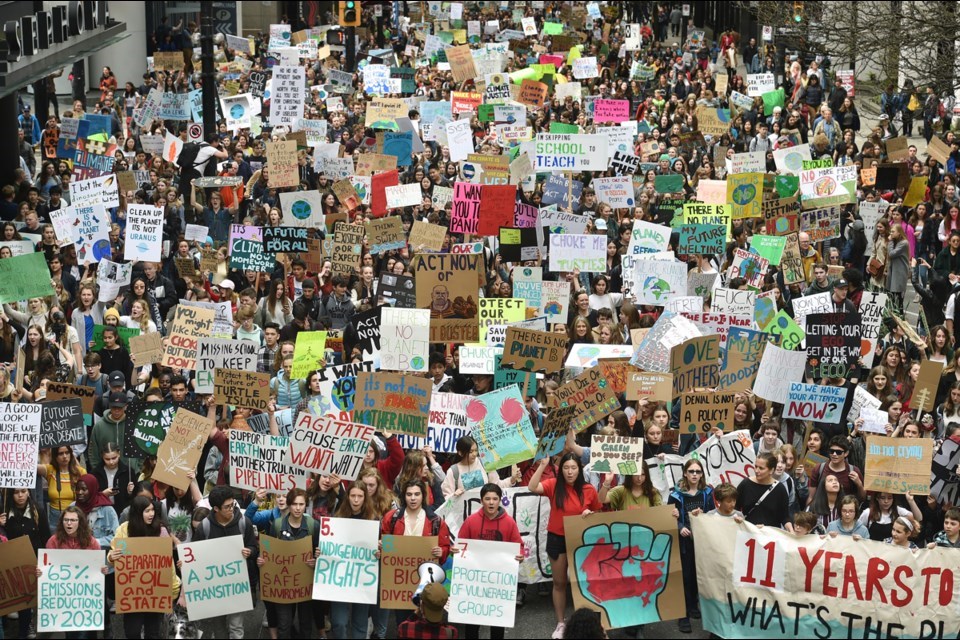 Glued to roads, chained to hotel
Blocking bridges such as the Ironworkers Memorial is not lawful and is dangerous for activists, motorists and police, said the chief, referring to recent incidents where frustrated motorists have attempted to drag people from highways and bridge decks.
Some activists have glued themselves to roads and attached themselves to cement-filled barrels in efforts to draw attention to their demands that the provincial government pass legislation to stop old-growth logging in B.C.
Last month, several activists glued and chained themselves to the doors of a Vancouver hotel hosting the B.C. Council of Forest Industries convention.
"We don't want to see the general public getting into fights with protesters," Palmer said at an April 21 Vancouver Police Board meeting.
"We are there to deal with it. But it is causing a lot of tension, which I think they've been quite vocal that they do want that tension and disruption. They do want to cause the police a lot of expenses and resources, and that's what they're doing."
Haq agreed having activists run into traffic on infrastructure such as the Ironworkers Memorial Bridge is "extremely dangerous." He estimated Save Old Growth temporarily shut down the bridge five times.
'Rising temperatures'
At the same time, he added, other avenues to draw attention to anti-climate change campaigns have been exhausted. He said most people participating in the actions in Vancouver on bridges and highways are teachers, professors and retired firefighters.
"I personally almost got run over by a car in January, and other people have been in similar situations in April," he said.
"But the reason why we've been taking this risk is not because we don't recognize how dangerous it is, it's just that we're more terrified by what's coming down the road due to rising temperatures [of the Earth]."
Haq pointed to history and how change has occurred in parts of the world because of protest and unrest.
He highlighted the civil rights movements in the United States, including the famous event in 1965 when hundreds of protesters marched across the Edmund Pettus Bridge in Selma, Ala. over concerns related to racial injustice.
The events in Selma were believed to have galvanized public opinion and mobilize the U.S. Congress to pass the Voting Rights Act, which then-president Lyndon B. Johnson signed into law that same year.
"This is a game throughout history — that you have to engage in transgressive non-violence that causes public disruption," Haq said. "But that's what you need in order to get a conversation going about a really important problem."
He wouldn't provide details on type of actions planned for June, but said "it very likely could involve a permanent occupation" in Vancouver and in other cities in the province.
"We don't know the details yet, but it's going to be a lot more disruptive than what we've been doing," he said, noting the goal is to also clog up the courts, with 90 activists arrested in B.C. for their actions since January.
"So it's about doing many different things at the same time."
@Howellings