Locals looking to see some relief from soaring rental costs will not find many options this April.
A new report finds that Metro Vancouver's average rental rates for an unfurnished, one-bedroom unit have risen to $1,908 this April from $1,856 in March. While the increase is negligible, it follows several increases over the past few months — and the region continues to see the highest rental prices in the country.
Liv.rent, a rental platform based in Vancouver, finds that the average price of unfurnished, one-bedroom units in the City of Vancouver is also up 2.50 per cent.
All of the Metro Vancouver municipalities saw an in rental prices in April, with notably large increases in West Vancouver and North Vancouver, according to the report.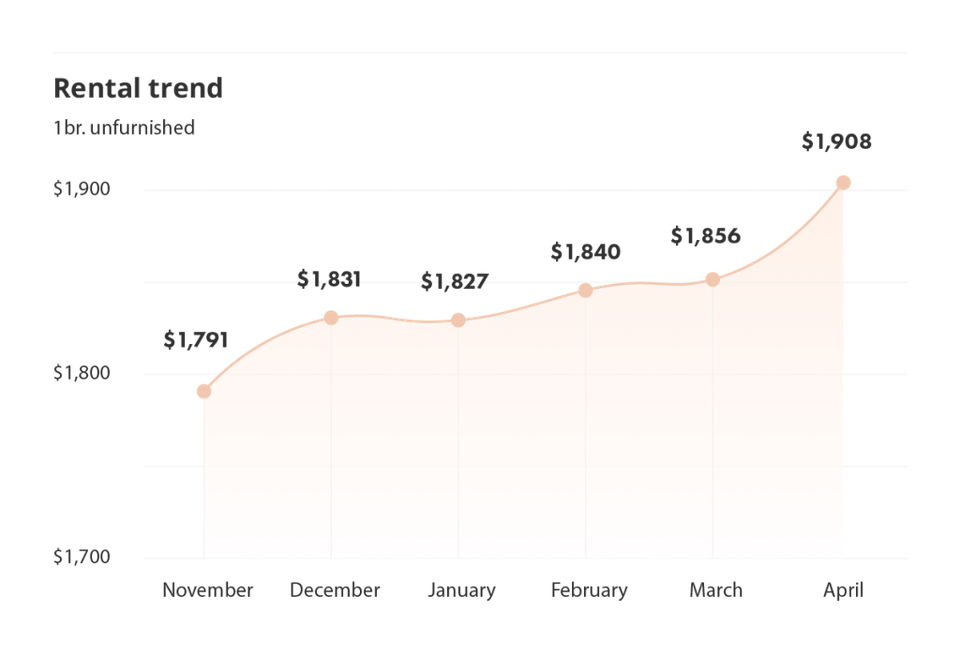 Metro Vancouver rent by city/municipality
North Vancouver has the highest rental rates for unfurnished, one-bedroom units in April at an average of $2,344. West Vancouver is the second most costly, with unfurnished apartments going for $2,196.
The City of Vancouver had the region's third-highest unfurnished, one-bedroom units, with prices averaging $2,090.
Surrey has the region's most affordable rates, with one-bedroom apartments listed for $1,453 this month.
Liv.rent notes that unfurnished rentals "saw steady increases almost across the board, while furnished rentals were quite a bit more volatile than in previous months."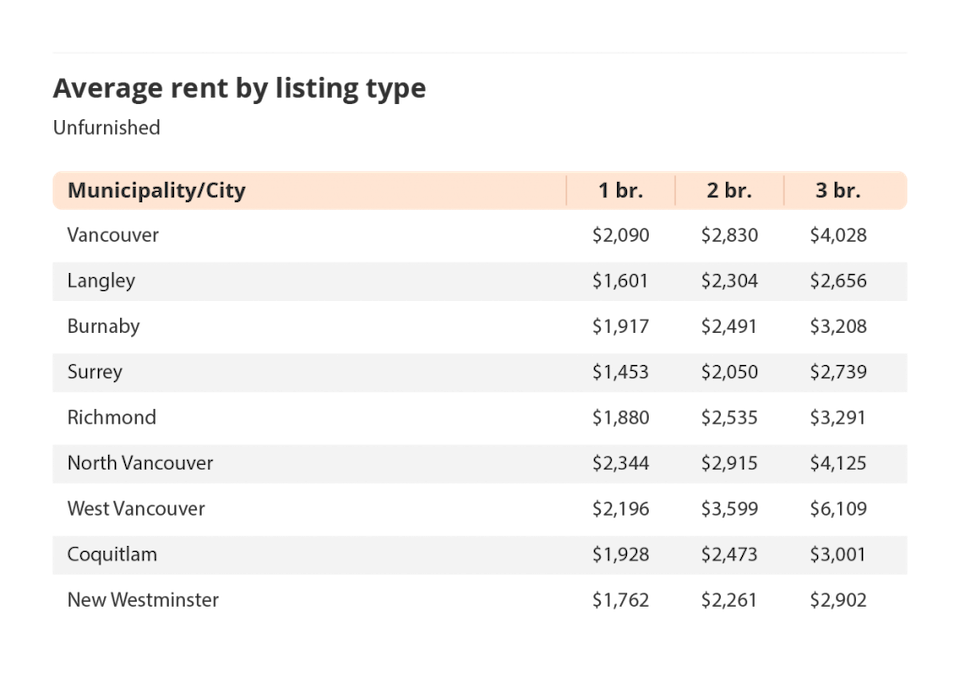 Downtown Vancouver is the most expensive neighbourhood in which to rent an unfurnished, one-bedroom unit, at $2,348. Mount Pleasant and Point Grey/UBC aren't far behind, at $2,213 and $2,181 respectively.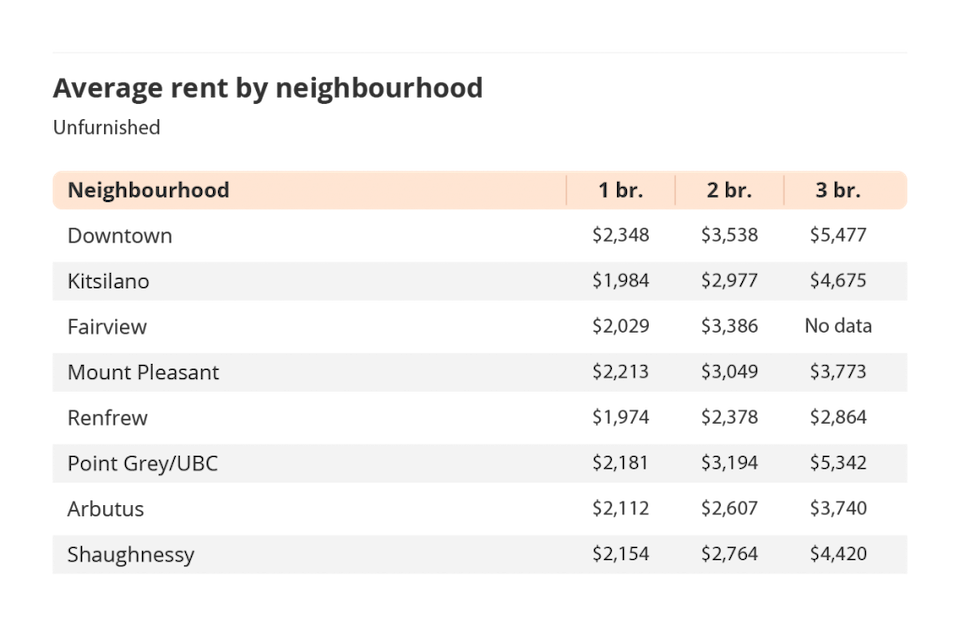 Where are the cheapest neighbourhoods to rent in Metro Vancouver? Have a look at this rental map to find the lowest price listings in the region.