On June 13 1886, a furious fire destroyed Vancouver in less than one hour. It ignited after flames from a brush-clearing fire blew onto dry brush just west of the city. About 1,000 wooden buildings—virtually the entire city—were totally destroyed. The next day, citizens began rebuilding the city, one piece at a time.
Here are eight photos that tell the story of "The Great Fire".
1. Clearing brush near present day Hastings and Seymour Streets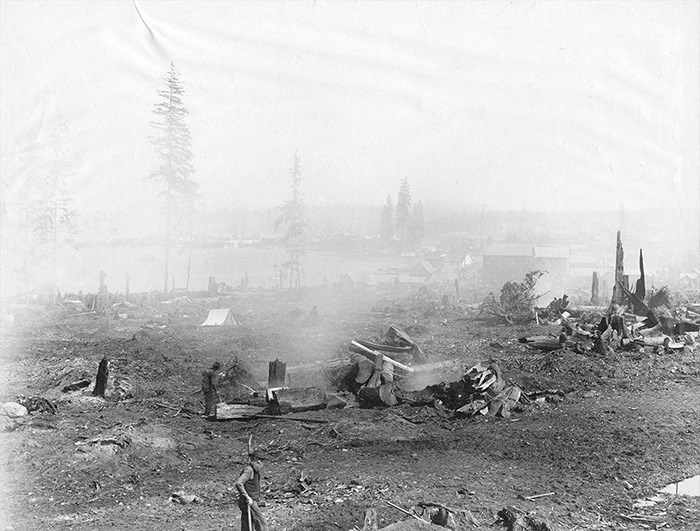 This photo was taken only days before the Great Fire, just a few blocks from the brush site on Cambie and Cordova Street that set the city ablaze.
2. Vancouver just after the fire
Approximately 1,000 wooden buildings (essentially the entire city), were ravaged by the fire. Some of the only buildings to survive were the Hastings Mill, a stone building in the West End and a few buildings near False Creek.
3. A map that traces the destructive path of the Great Fire
Most of the newly incorporated city of Vancouver, which was predominantly situated in present day Gastown, was completely destroyed by the fire.
4. A freshly rebuilt Tremont Hotel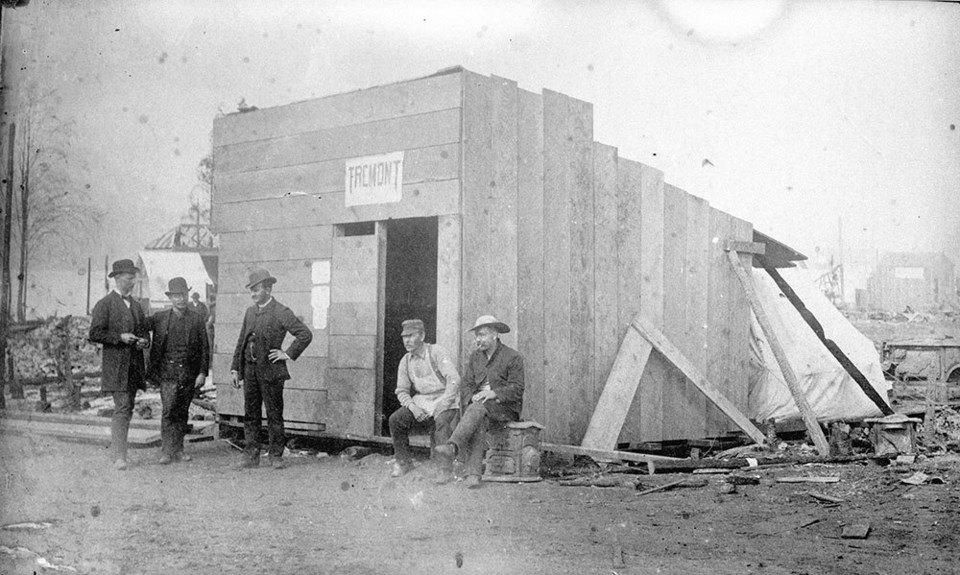 The Tremont Hotel was one of the first buildings to rebuild and begin operations after the fire. Pictured is their temporary building on Carrall Street. Many citizens managed to survive by getting on boats or simply jumping straight into the Burrard Inlet. The Squamish Nation used their canoes to paddle from the North Shore and rescue the citizens who were stuck floating in the water.
5. Vancouver's temporary post-fire City Hall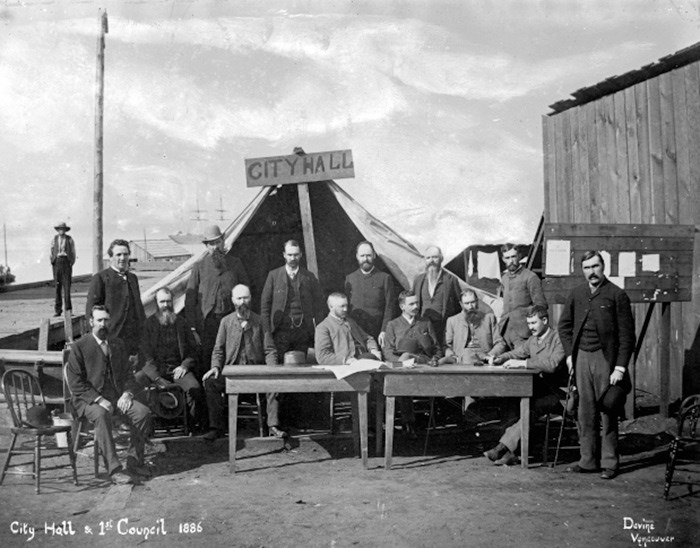 A makeshift City Hall in Gastown. This photo was rumoured to be taken just a few days after the Great Fire, but it was later revealed to be taken the following September.
6. Rebuilding Cordova St one month after the Great Fire
The Vancouver Volunteer Fire Brigade was established on May 28, 1886. Just 16 days later, the Great Fire swept through Vancouver. Volunteer Hose Company No. 1 didn't stand a chance as they had no fire engine and were still waiting on equipment to be delivered from Ontario. They had only axes and shovels to protect the city's many lumber mills and wooden buildings.
7. Buildings destroyed by the Great Fire, 1898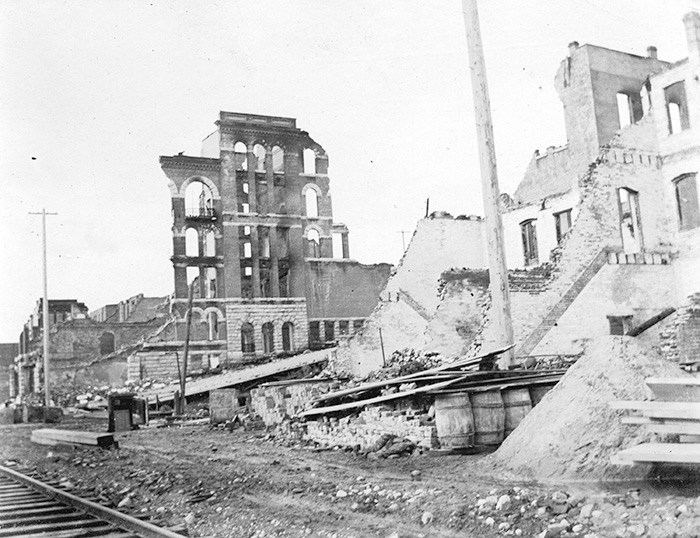 Despite Vancouver's quick efforts to rebuild, portions of the city remained untouched until years later.
8. Vancouver Pioneer's Picnic on Bowen Island, 1922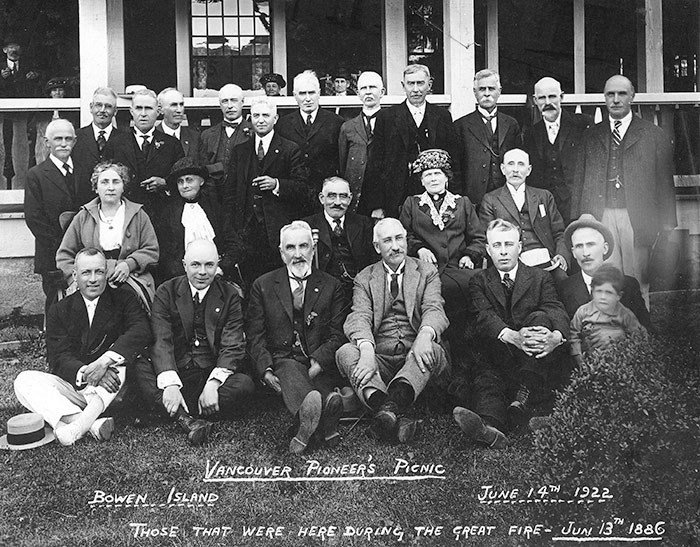 The photo reads "Those That Were Here During the Great Fire".
All photos courtesy of the Vancouver Archives.