A popular Vancouver business is seeing an impressive surge in sales due to local efforts aimed at supporting Ukraine during the Russian invasion.
Thousands of people have come together to show solidarity with Ukrainians at rallies across British Columbia over the past couple of weeks. Many of them wore yellow and blue — the colours of the Ukrainian flag — and carried signs in support of the country. Other attendees held signs that admonished Russian President Vladimir Putin or simply the act of war.
Locals have also been raising funds for the overseas humanitarian effort and some of them are sending aid in the form of medical and military supplies.
Gorilla Surplus on East Broadway has seen a massive spike in sales of tactical gear. In the first four or five days after Russia invaded Ukraine, manager Mark Robson said he received "non-stop" calls.
"We're shipping out thousands of dollars worth of goods a day," he told Vancouver Is Awesome in a phone interview. "It's the same kind of stuff that soldiers would be wearing in the field."
Customers have picked up some other military supplies but the lion's share of the purchases have been tactical gear, added Robson.
"We just want to help people — that's what it's all about."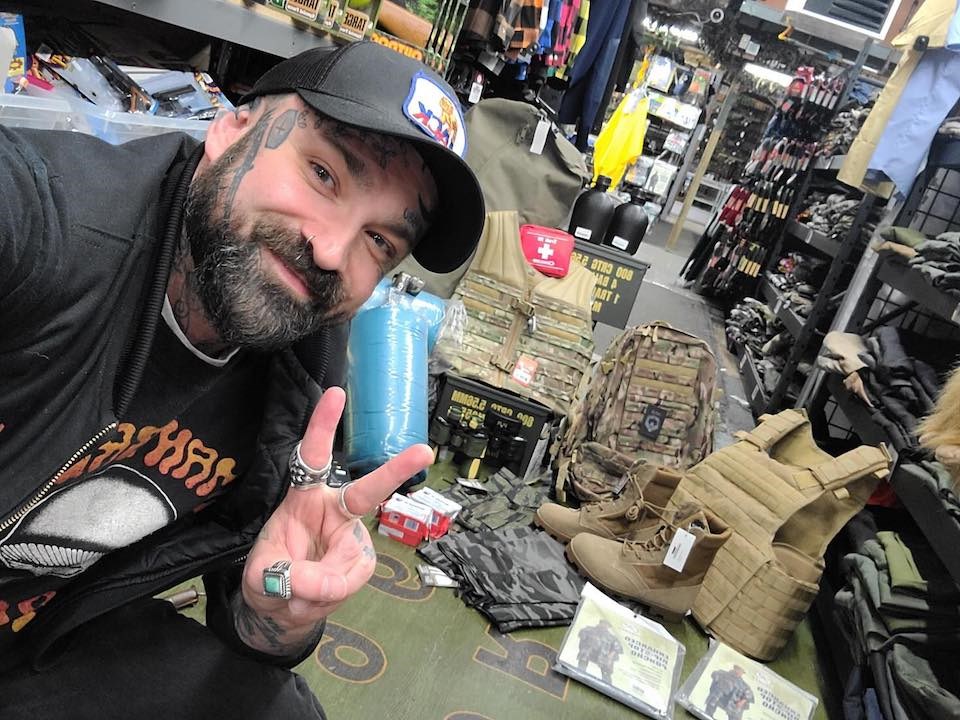 Getting military supplies overseas
If you're hoping to purchase some military gear and ship it overseas to Ukraine, you might encounter some issues.
In addition to knowing where to send the parcel, people must also have the appropriate permit for it, depending on what it is, of course.
Iryna Shyroka, branch president for the Canadian Ukrainian Congress in Vancouver, told V.I.A. that Denis Polishchuk of the Maple Hope Foundation is gathering military supplies from the Metro Vancouver region to offer non-lethal support to Ukraine's defenders.
"You can't ship a bulletproof vest through Canada Post," she explains.
Instead, the organization is gathering supplies including medical support, body armour, helmets and radio communications and sending them via a base to Ukraine.
Learn more about the Maple Hope Foundation online.