On Friday (July 14), Mayor Ken Sim, along with members of Vancouver City Council and representatives from the hospitality sector, announced the creation of a new City of Vancouver hospitality sector working group.
The working group is a City-staff led initiative, overseen by the Development, Building, and Licensing department. Its members include city staff and hospitality sector representatives.
Councillor Lisa Dominato stated that the hospitality sector is critical to the local economy, adding that the "collaborative working group" was formed "with a clear goal of making life easier for our local businesses."
While some recommendations from the working group may need Council approval, the direct link between industry and City staff will allow policy change to occur at a faster rate.
"Vancouver is open for business and it is time for our City to lose its 'no fun' reputation once and for all," said Vancouver Mayor Ken Sim.
"We all want to see these businesses succeed and we want the City of Vancouver to play a big role in helping make that happen."
The working group has informally met once already and will continue to meet throughout the summer with the goal of providing an update in the fall on progress being made.
Local bar and restaurant's liquor license a first step
The policy change has already been put into good use by way of bar/restaurant Mount Pleasant Vintage and Provisions recently being awarded a long-awaited liquor license to be allowed to operate at later hours.
"I'm super happy we got the license. It took us a long time," said Cameron Bogue, owner of Mount Pleasant Vintage and Provisions, which opened nearly a year ago. The unique Vancouver food and drink venue is situated in a heritage home that's been restored and worked into the design of a contemporary new Vancouver multi-use building.
"As a s**t-disturber, I really like having the opportunity to change the market and give bigger opportunities to younger people coming up and trying to make a difference in the city," said Bogue, whose restaurant and bar was voted as the 29th best bar in Canada in 2023.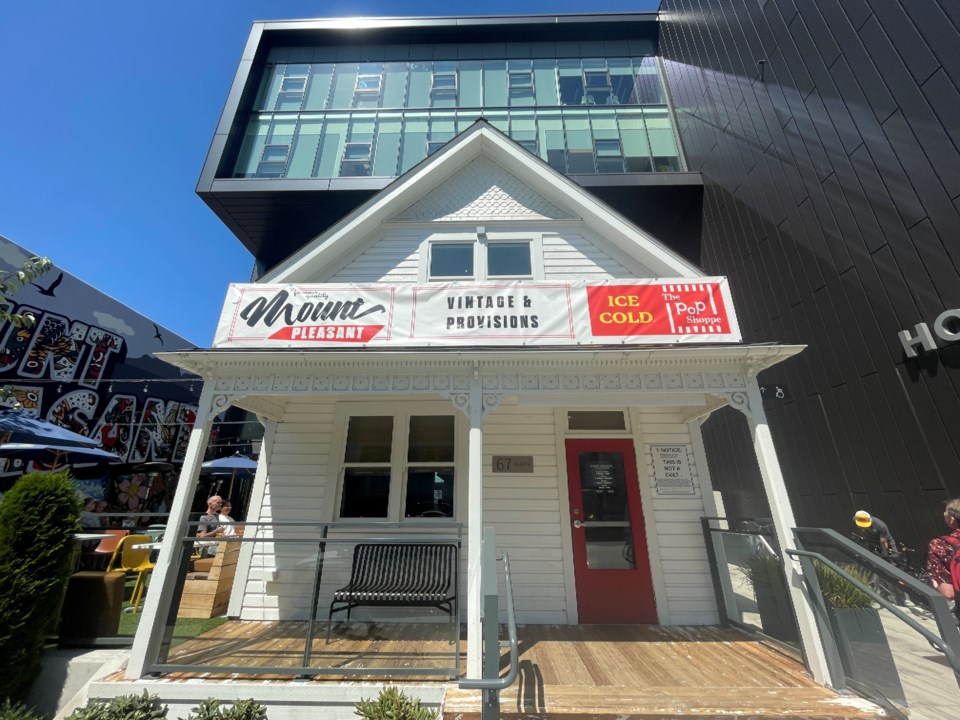 With files from Lindsay William-Ross and Allie Turner