Face masks have become the new normal for people in Vancouver.
According to B.C, Health Minister Adrian Dix during Thursday's COVID-19 briefing, wearing one "saves lives."
But there's no doubt that they've limited the ways people wearing them can communicate with one another – especially people who cross paths for the very first time.
"Is she smiling?"
"What did he say?"
Words can sound muffled. The gleaming approval of bare teeth is hidden, though for good reason.
These are a few examples that have been cataloged in online classifieds Craigslist – Vancouver's Missed Connections forum amidst the pandemic.
One poster, Tuesday, narrated an encounter they had with a man crossing Davie Street in the West End.
"As we crossed paths you smiled at me," the assumed Vancouver resident recounted in a public post. "I was wearing a mask so you probably couldn't tell – but I was smiling too."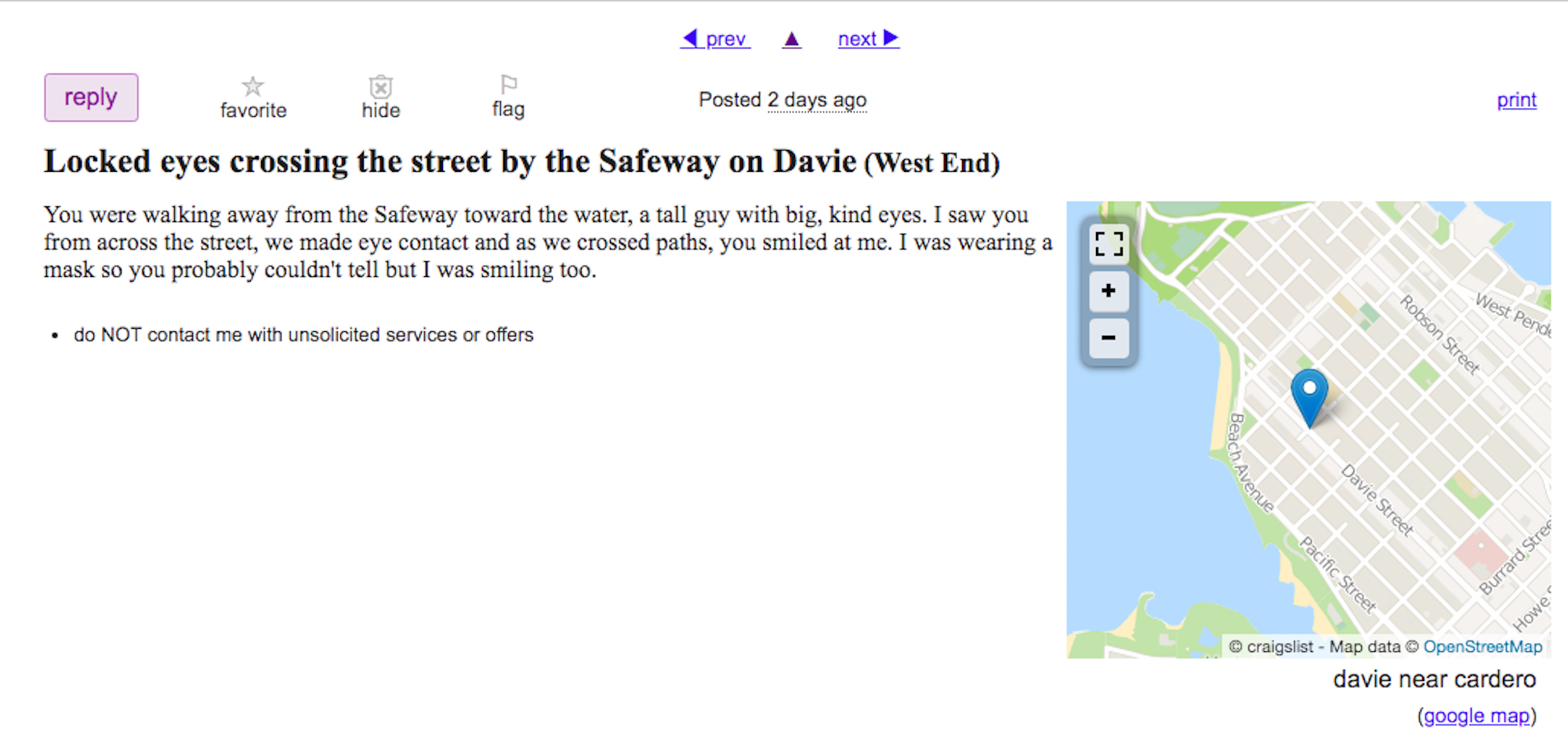 In the Hastings-Sunrise neighborhood two weeks ago, another person was intrigued by a woman they got a glance of at Pennyroyal Coffee.
"I tried to smile at you," their classified read. "But that smile didn't work (mask)."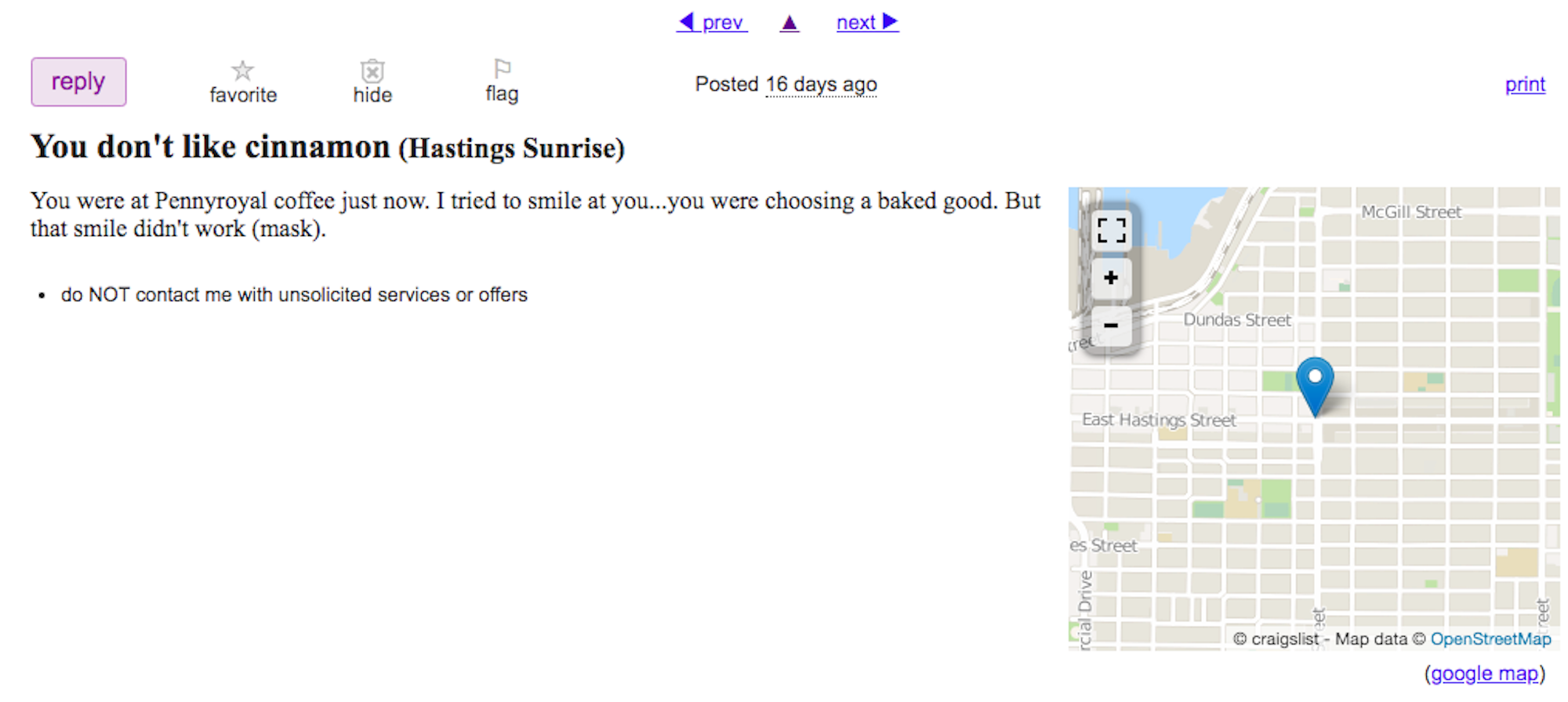 In Fairview last month, another chance encounter assumed a smile on the face of a masked person.
Someone who posted in search of them wrote: "You have the most beautiful blue eyes I have ever seen."
"You were wearing a black face mask and I smiled at you in passing," they wrote after the fact, practising social distancing.
"You smiled back with your eyes. I knew you felt it too."