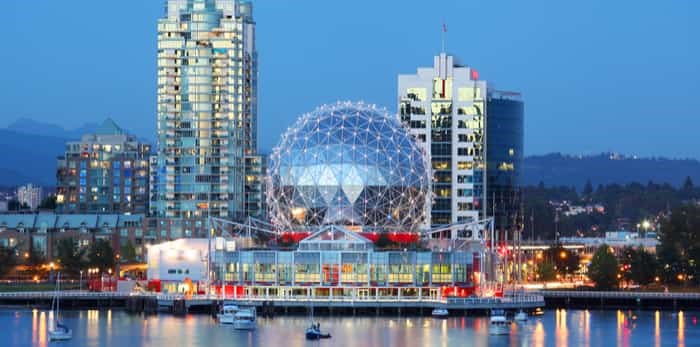 It may not shock you to hear that a great deal of movies and TV shows are filmed in Vancouver.
Known as Hollywood North, Vancouver has a booming film industry - which raises the question - just how does it compare to other cities around the world?
Using data from IMDb, a website called GoCompare compiled a list of the most filmed areas on earth. They list the top 20 most filmed areas worldwide, and Vancouver took the 14 spot, while Toronto placed 15. So, not only did Vancouver rank highly in the world, but it also beat Toronto (which feels pretty good.)
In addition, the website ranks the 20 most filmed locations in the world. This time, only one Canadian spot made the list: the University of British Columbia. The campus placed 9th, coming just behind New York's hugely famous Times Square.
In total, UBC has been filmed 91 times. Comparatively, York University in Toronto has been filmed 19 times, making it the second most filmed location in Canada.
As for movies filmed at UBC, some noteworthy mentions include the Butterfly Effect, Fantastic Four, She's the Man, Fifty Shades of Grey, and X-Men 2.
The site also ranked the 20 most filmed countries in the world, and Canada placed third. Roughly 21,088 films were made in Canada, compared to 25,768 in the UK. The United States placed first, however, with a whopping 139,506 films.