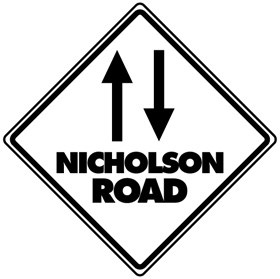 Nicholson Road is part of a daily photo project aimed at sharing and celebrating the different communities in Metro Vancouver. Each week Vancouver Is Awesome will be featuring one of the most engaging photos from the project in order to draw your attention a little bit outside of the hyper-focus that we usually have on the city of Vancouver.
Metro Vancouver Is Awesome, and you should get out and explore it!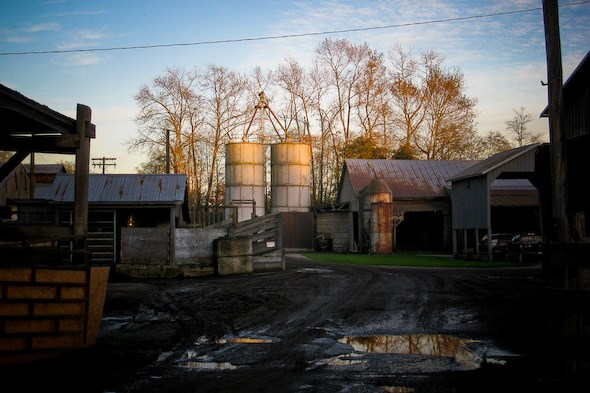 Silos and puddles at a feed lot in Douglas, Surrey.
One of the main reasons why I love living out in the 'burbs is the diversity of landscapes we get out here. For example: here's a feed lot, complete with horse manure for all your fertilizing needs.
Turn around, and you're in the middle of an expansive grain field, or stuck in a forest, depending on which way you look. 1 minute away is a stunning golf course, speckled with soaring evergreens. 2 Minutes down the road, and you hit a huge new Georgian-styled housing development. 4 Minutes in a different direction, and you're at the truck crossing, ready to hop down to Blaine, WA. And 6 minutes the other way, you find yourself on the strip at the beach in White Rock, with shops, gelato, fish n chips, and San Franciscan-ly steep streets.
So many different sights, so close together. As long as you've got a car, bike, or bus, the Metro can be your oyster!
More from Nicholson Road can be found HERE.