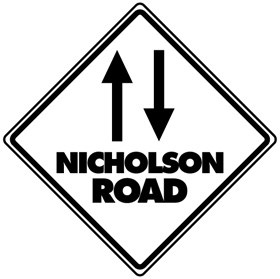 Nicholson Road is an ongoing photo project aimed at sharing and celebrating the different communities in Metro Vancouver. Each week Vancouver Is Awesome will be featuring an image from the previous week, shot in one of the many 'hoods around town in order to draw your attention a little bit outside of the hyper-focus that we usually have on the City of Vancouver.
Metro Vancouver Is Awesome, and you should get out and explore it!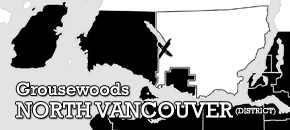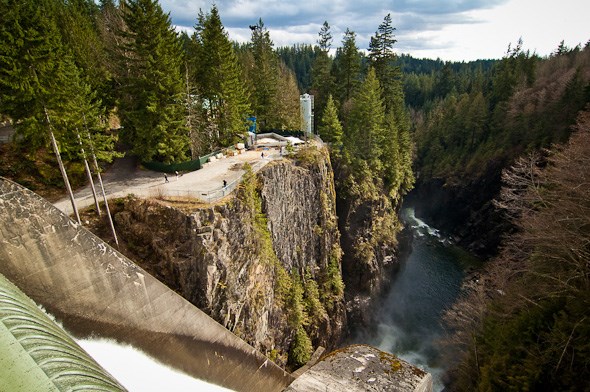 Alrighty Vancouver: We've already seen the Cleveland Dam and Capilano Lake a few times on VIA, so I'm sure most of you know it was built in 1954 to replace the original 1889 dam located upriver, thereby greatly expanding the capacity of the reservoir; and that it's named after a Mr. Ernest Albert Cleveland, the first chief commissioner of the Greater Vancouver Water District. Along with the dam, you probably also know about the Capilano River Hatchery located just a quick jaunt downstream (The best part? It's totally free!).
If you've been in the area during the last few years, you might also have wondered about all the construction going on. Turns out Metro Vancouver is working on some huge upgrades to the Seymour-Capilano Water Utility, including the massive Seymour-Capilano Filtration Plant up near Lynn Canyon - the largest of its kind in Canada, and capable of treating up to 1.8 million litres of water per day. The plant also stands out by having one of the largest green roofs in the Metro, with over 1.8km² of green space above the clearwells.
At the end of the day, access to beautifully clear, clean water is what living in BC is all about. So if you know one of the thousands of people who are able to deliver this liquid gold to our taps, be sure to let them know how much you appreciate their hard work!
Archives of the Nicholson Road project can be found HERE.