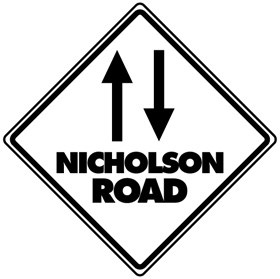 Nicholson Road is an ongoing photo project aimed at sharing and celebrating the different communities in Metro Vancouver. Each week Vancouver Is Awesome will be featuring an image from the previous week, shot in one of the many 'hoods around town in order to draw your attention a little bit outside of the hyper-focus that we usually have on the City of Vancouver.
Metro Vancouver Is Awesome, and you should get out and explore it!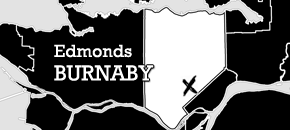 After the recent completion of the Tommy Douglas Branch of the Burnaby Public Library, Edmonds is set to welcome another new facility when the new Edmonds Pool & Community Centre opens in 2013.
Targeting LEED Silver, the new Edmonds Pool & Community Centre will include a 6-lane swimming pool, lazy river, hot tub, sauna, weight and cardio room, two full size gyms, and plenty more (including a coffee bar.. why not?). This effectively turns the block into a massive recreation hub, joining the expansive field, tennis and basketball courts, and outdoor rink located adjacent to the centre in Richmond Park. For the community, it's a huge upgrade to what was originally available at the Eastburn Community Centre (check out the Street View shot of the old centre).
It's awesome to see Edmonds finally receiving the attention it deserves, especially as the neighbourhood is quickly beginning to densify (Edmonds was recently marked as one of Burnaby's local town centres). As one of the most diverse neighbourhoods I've visited in the metro, in terms of background, income, age, family size, and so on, Edmonds often feels like its starting to show the rest of the Metro Van communities how to guide a community into a more urban future - while accentuating the qualities that make Edmonds a special place to call home.
So get out there, Vancouver! And remember: Boundary is just the name of a road ;)
Archives of the Nicholson Road project can be found HERE.