A 32-year-old man was sent to the hospital with life-threatening injuries Tuesday night after a shooting on Granville Street.
The incident happened near an SRO (formerly a Hostelling International location) at Granville and Nelson streets around 10 p.m. on Jan. 17, according to the Vancouver Police Department (VPD).
The victim was standing outside when he was shot.
"The victim, 32, suffered life-threatening injuries and was taken to hospital," says the VPD.
A large police presence arrived shortly after the shooting, blocking off Granville for several hours to investigate.
The victim remains in hospital at this time, police tell V.I.A.
When asked how many shots were fired, if the victim was known to police, and if there are any suspects in the case, police state they are limited on what details can be provided at this time.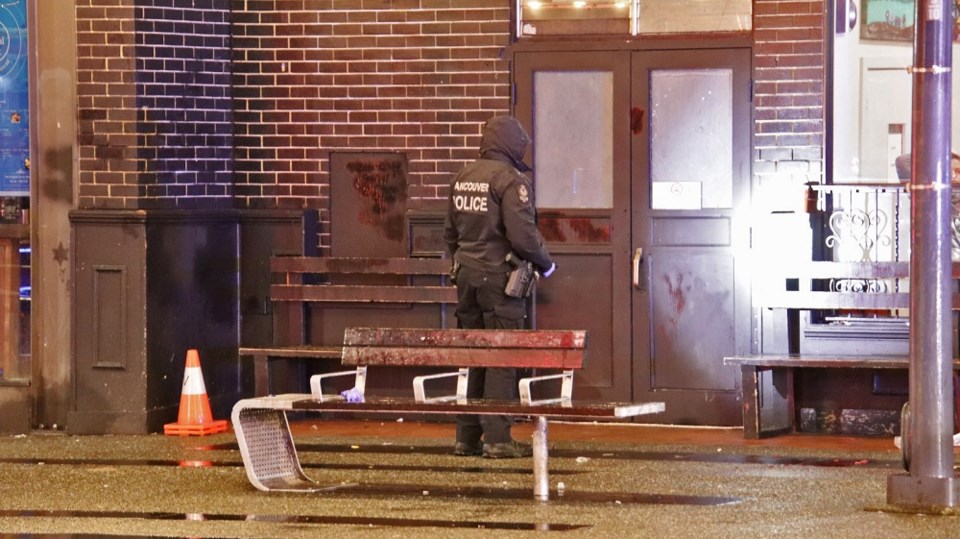 Correction: This story previously stated that the incident occurred in near a Hostelling International hostel. The location was sold in 2021 and is now owned by BC Housing.