A Vancouver city councillor remains steadfast in her drive to make people who visit or work in civic facilities wear a non-medical mask to help prevent the spread of COVID-19, despite top public health doctors advising against the move.
Sarah Kirby-Yung has drafted a motion scheduled to be heard at council's Oct. 20 meeting that requests her colleagues endorse a mandatory mask-wearing policy that would apply to civic facilities such as city hall, libraries and community centres.
"Some studies that have yet to be peer-reviewed — but should be hopefully soon — do indicate that masks can play an important role when people cannot physically distance in indoor spaces," she told Glacier Media.
An example she provided in her motion was a recent Simon Fraser University study that examined mask mandates across Ontario's 34 public health units. The policies were associated with a 25 per cent or larger drop in weekly COVID-19 cases during a two-month study period this summer.
"The spirit of [the motion] is that we're trying to ensure we're taking leadership and we're taking all the possible precautions that we can," Kirby-Yung said.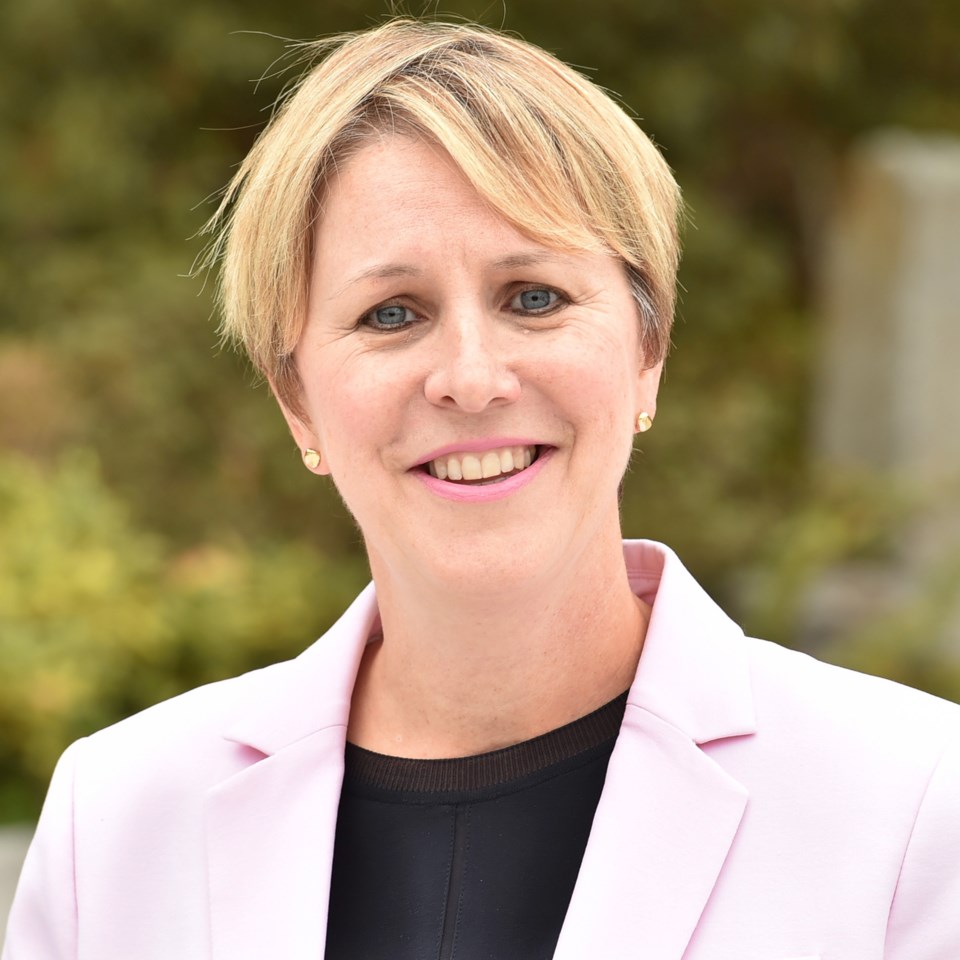 Her motion comes after Vancouver Coastal Health's chief medical health officer, Dr. Patricia Daly, and the agency's deputy chief medical health officer, Dr. Mark Lysyshyn, wrote a letter Oct. 13 to the councillor advising against the need for a mandatory mask policy.
"Given the excellent COVID-19 safety plans in place at city facilities, and the relatively low rate of COVID-19 infection in the local population, there is no justification for a mandatory non-medical mask policy in City of Vancouver facilities at this time, and we strongly recommend that it not be pursued," the doctors wrote.
"The city should continue to diligently implement its COVID-19 safety plans with confidence that you are serving citizens in ways consistent with provincial and local public health guidance."
Kirby-Yung said council has gone against the advice of Vancouver Coastal Health in the past in pushing ahead with relaxing restrictions related to cannabis sales in the Downtown Eastside and with this summer's move to allow the consumption of alcohol in a select number of public places in the city.
She pointed out TransLink, B.C. Ferries and B.C. Transit all have mandatory mask-wearing policies, as does the municipality of Delta. Richmond is considering adopting the same policy for its civic buildings.
Medical doctors and citizens have also contacted her in support of a mandatory mask wearing policy for city buildings, said Kirby-Yung, adding that she believes it will give people "peace of mind."
In the hierarchy of measures to prevent COVID transmission, the doctors said, non-medical mask wearing is one of the lowest.
It should not replace more effective measures such as staying home if sick, limiting social contacts outside your own family and close friends and keeping physically distanced when interacting with strangers, they said.
"These are actions that all people in Vancouver can take, and do not require buying masks or other face coverings which may create additional financial costs for struggling households," they said.
"City of Vancouver buildings and facilities have robust COVID-19 safety plans in place, therefore there is no need for a policy requiring use of non-medical masks."
In addition, masks cannot be tolerated by everyone, including people with certain underlying medical conditions, they said, noting municipal staff are not in a position to determine who might qualify for an exemption to the policy.
"Therefore, any move to make non-medical mask wearing mandatory could create barriers and risks for vulnerable people, such as a lack of access to essential services and the experience of further stigmatization and marginalization if they are unable to afford or wear such items," the doctors concluded.
@Howellings