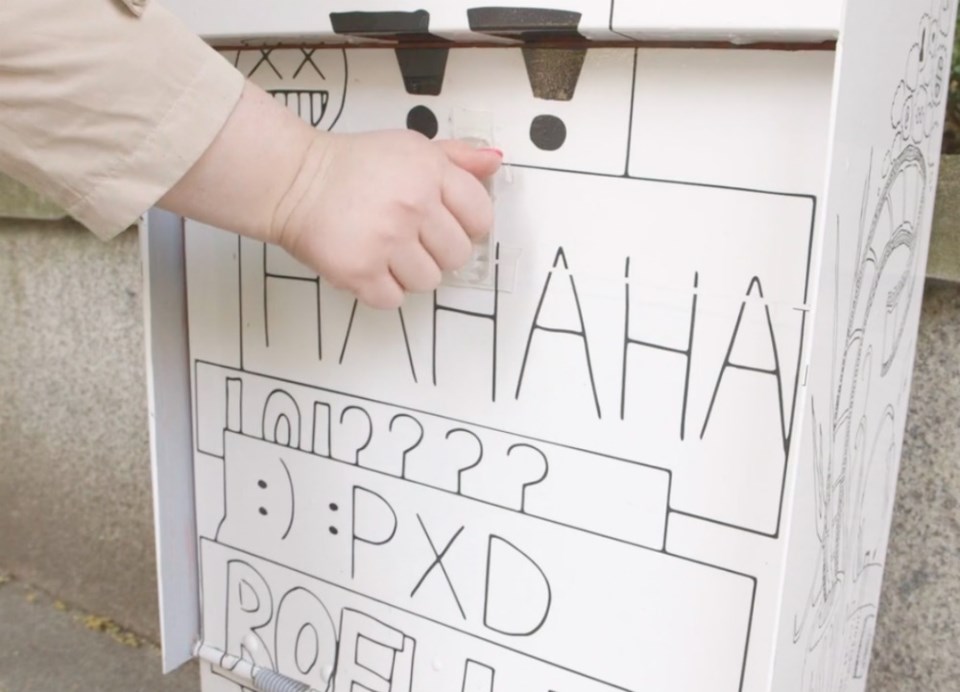 Students at Simon Fraser University's School for the Contemporary Arts have decorated and repurposed 11 newspaper boxes into miniature lending libraries.
"Everything nowadays is digital. We feel isolated from society even though we are connected with the internet. That's why I [decorated the boxes with] black and white drawings, says SCA student Cristian Celis.
The boxes used to hold 24 Hours Vancouver papers but publication ceased last year after Postmedia acquired the publication from Torstar and shut it down.
SCA lecturer Charlene Vickers says the boxes may encourage people to read more. "If you are just hanging out in social spaces maybe you're not really inclined to go to the library to think about 'oh this might be a book I'm thinking about or some topic I want to look up.' If there are certain areas where books are available you might want to leaf through and start reading."
SFU 11 Little Free Libraries Project video: pic.twitter.com/3w19S8poAF

— Melissa Shaw (@Melissa_Shaw22) May 9, 2018
The Free Little Libraries placemaking project is a joint partnership between SFU and the Downtown Vancouver Business Improvement Association (DVBIA).
President and CEO of the DVBIA Charles Gauthier says all the books were donated and it is just one of several sustainability projects underway. "We're really excited about it because it shows that rather than leaving the abandoned news boxes out there or complaining about it we actually developed a partnership with SFU to repurpose them and give them a second life."
Here's a map listing the locations of the library boxes: