I came across THIS little slice of awesome while perusing Craiglist this weekend. It just might bring your lifelong dream of owning your very own mini hydroplane boat that much closer to reality!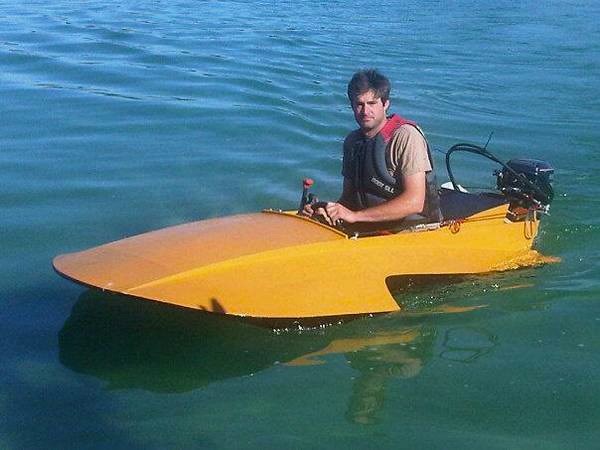 From the listing posted in Maple Ridge:
Up for sale is my mini hydroplane. Now that we have kids, it time to fix up a family size boat so the hydro needs a new home.
I am selling the hull (with steering, but NO MOTOR OR CONTROLS) and the metal cart that it sits on for storage and maintenance. I am asking $750 for this. In the picture there is an evinrude motor and controls but they have been replaced.
I have a 9.9 Yamaha two stroke with side mount controls (similar to pics but not exact) that I use on this boat, but I do not really want to sell them because I can use them for another project down the road, but I will sell the boat with the motor and controls as a package for an extra $1500. I will not sell the motor and not the boat. Only the hull alone or as a ready to run package.
I am negotiable on the hull but firm on $1500 for the motor and controls.
With the combination I had, I was able to get 41 kph out of it with the 9.9 (I'm 6'4" 200 lbs) but if you have a 20hp or 25hp two stroke set up for remote throttle and shift, this boat would FLY!!
You can see a video of the boat in action on youtube if you search "hydroplane video green lake bc".
When that was taken it had the evinrude 9.9 on the back. Come have a look if you think you can handle it!