It's here. Ten years in the making, Grant Lawrence's third book chronicles The Smugglers soiled adventures across Canada, the USA, Europe, Japan, Australia and New Zealand from 1988 - 2004. Ready to see the cover? Here it is… Dirty Windshields!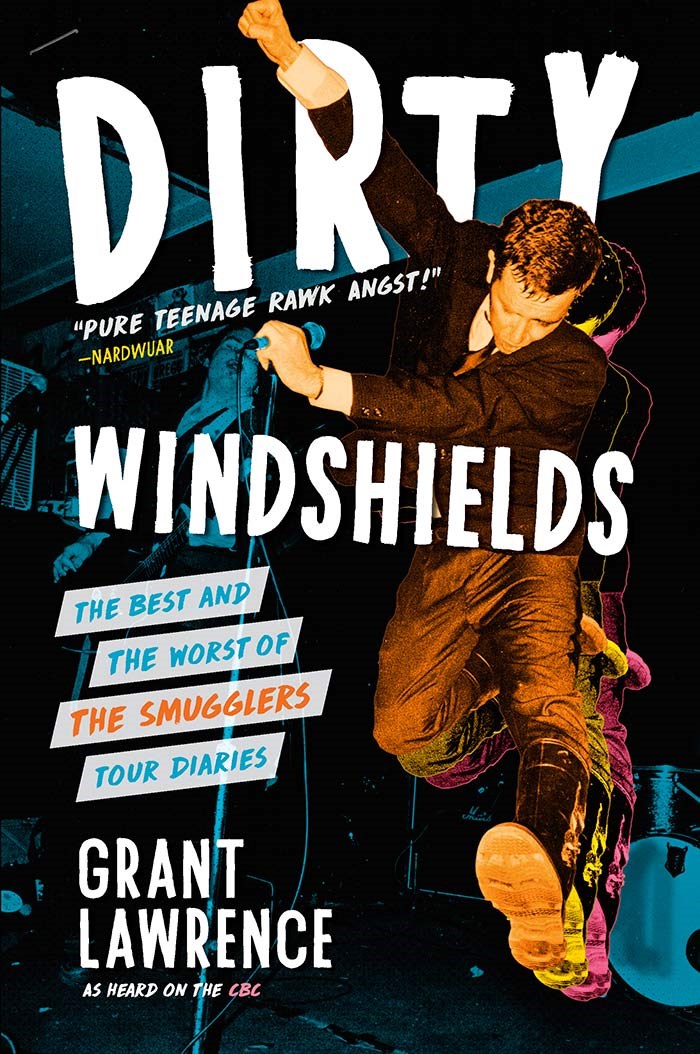 Pulling from Lawrence's personal tour diary, Dirty Windshields provides unique insight into life as a touring independent band and all the pride/shame that goes with it. Included in the memoir are the band's run-ins with more than a few rock n' roll heavy hitters, including the Gruesomes, Mudhoney, Fugazi, the Mummies, the Muffs, the Donnas, Cub, the Hives, and more.
Following the tradition of Lawrence's previous books, the title comes straight from Canada's independent music scene; Dirty Windshields is a song by Victoria alt-country artist Leeroy Stagger. The cover photo was taken by renowned Vancouver rock photographer, Paul Clarke and the design was done by award-winning graphic designer by Naomi MacDougall.
You can now pre-order Dirty Windshields at http://grantlawrence.ca/writing. Each order comes with a personally signed copy of the book, a download code for "Dirty Windshields - the Soundtrack: the best of the Smugglers" (Mint Records) and a
vintage Smugglers trinket. Pre-orders are only available until April 15th. The book will be released by May 13, 2017 on Douglas and McIntyre Publishing.
To celebrate the release, The Smugglers will actually reunite for their first hometown gig in 17 years. The book launch/stacked punk rock line-up will take place at the Commodore Ballroom and feature acts, Needles//Pins, Chixdiggit and the Muffs.
Dirty Windshields Book Launch/Smugglers Reunion
May 13, 2017 at the Commodore Ballroom
Pre-order Dirty Windshields at http://grantlawrence.ca/writing.
For more details on Grant's work, visit his website HERE.