Mayor Kennedy Stewart's wife — Jeanette Ashe — has joined the roster of council candidates for Forward Together and her name will be on the ballot in the Oct. 15 civic election.
Ashe, who holds a PhD and is the chair of the political science department at Douglas College, recently ran unsuccessfully for the NDP in the Vancouver-Quilchena byelection, where she lost to BC Liberal leader Kevin Falcon.
"It was quite an honour to have Premier John Horgan call her up and ask her to run in the byelection and she really liked doing that," Stewart said in an interview.
"And then she's basically had the [business of the] city in our house for four years, especially since we were locked in there during the pandemic. She walked in from the balcony one day and said, 'I want to run.'"
Ashe, who has been a longtime advocate for increasing diversity in government by helping women get elected, joins Tesicca Truong to fill out Forward Together's roster of six council candidates.
Both candidates' names and biographies were added to the party's website Friday.
"During the last two years, I saw first-hand the huge challenges and massive changes the pandemic brought to all our lives — but especially the most vulnerable in our community," Ashe wrote.
"As part of Forward Together, I will fight hard every day for what matters the most to people. That means building housing with complex care, expanding overdose prevention sites, and building public washrooms. It means opening more affordable childcare spaces in our community and tackling climate change through the fully funded Climate Emergency Action Plan."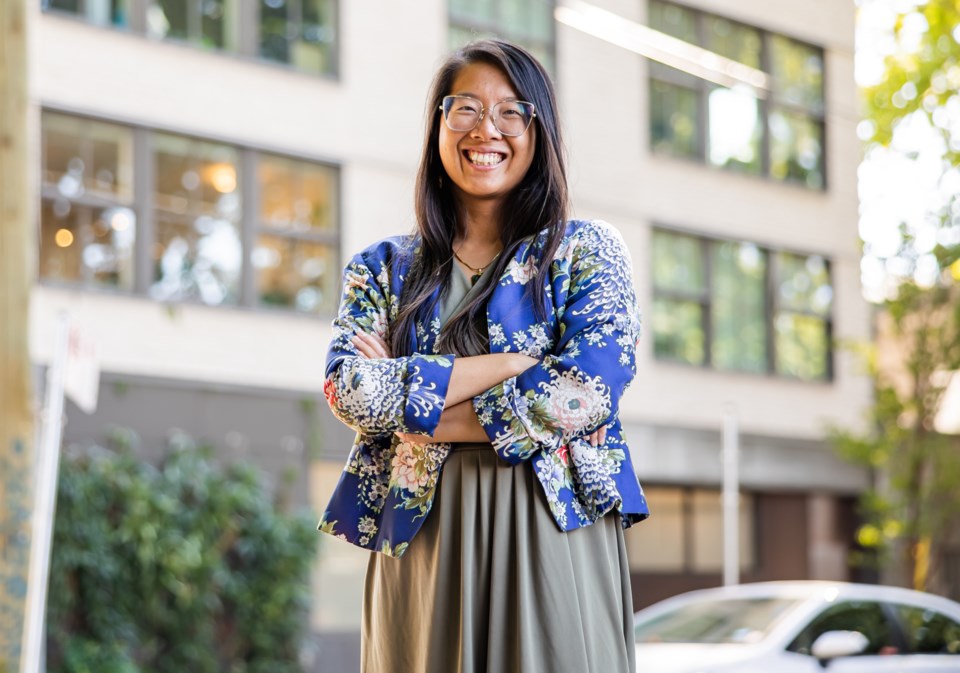 Daughter of immigrants, refugees
Truong's most recent foray in politics was as an NDP candidate in 2020 in the Vancouver-Langara riding, where she lost to the BC Liberals' Michael Lee. She currently works as a dialogue associate and manager of engagement and social enterprise at the SFU Morris J. Wosk Centre for Dialogue.
"I hold many names because I span many worlds," Truong said in her biography. "I'm the daughter of immigrants and refugees. I'm young and I'm racialized – and I am running for city council not in spite of these identities, but because of them. Our city council needs to reflect the rich diversity of Vancouver."
Truong said she has advised B.C.'s Minister of Environment and Climate Change Strategy on climate change policy, and co-founded CityHive, a not-for-profit organization focused on engaging young people with government and institutions.
She also served on the mayor's "engaged city task force" under the previous mayor — Gregor Robertson — and was awarded Vancouver's Greenest City Leadership Award.
Forward Together, with Stewart seeking re-election, now has enough candidates to form a majority on the 11-member council.
The party's other council candidates are: computer programmer Russil Wvong, community organizer and Harvard and Massachusetts Institute of Technology grad Dulcy Anderson, accessibility advocate Hilary Brown and the mayor's communications director (currently on leave from the position), Alvin Singh.
It is not unprecedented to have a husband-wife team involved in city politics in Vancouver, with Libby Davies and her late husband Bruce Eriksen serving on council. In Toronto, Oliva Chow ran successfully for a council seat in the same election that her late husband Jack Layton was defeated in his bid for mayor.
Chow and Layton later served as NDP MPs.
@Howellings