If you were hoping to see some relief from soaring rent prices this year, you might not want to go apartment hunting this month.
Rental prices for unfurnished, one-bedroom units have increased by $147 across the Metro Vancouver region in August 2022, according to Liv.rent's latest rent report.
The rental platform says prices rose from $2,029 in July to $2,176 in August. Prices saw a slight decline in the previous month, falling $27 from June. Before that, however, average rental costs increased across the region from March through June.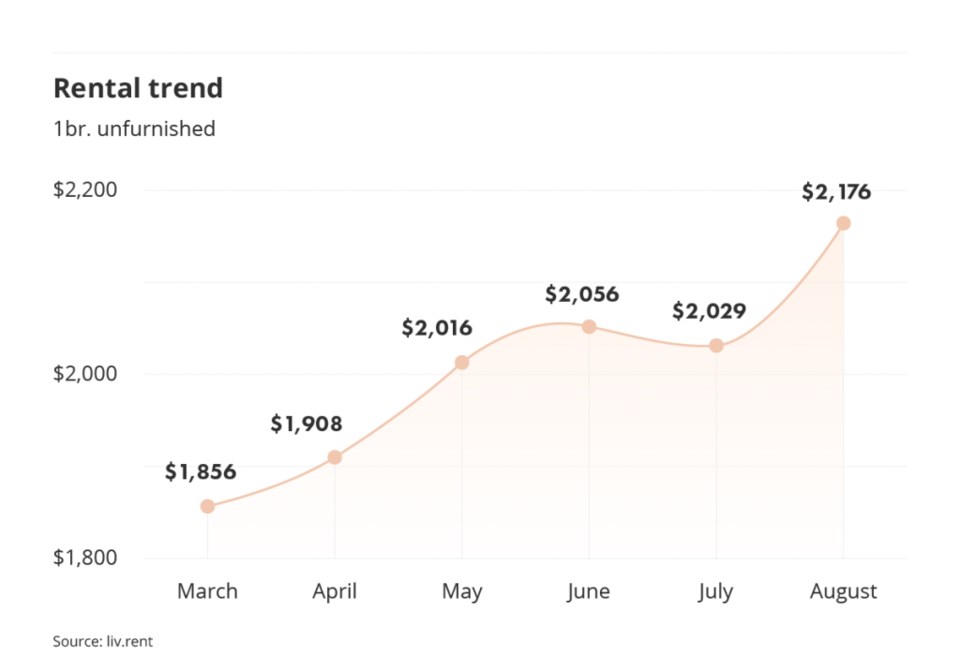 Metro Vancouver apartments for rent: average rent by listing type
Across the country, West Vancouver has surpassed Vancouver to become the most expensive city in which to rent an unfurnished one-bedroom unit, with listings averaging $2,621. Vancouver's average prices are only slightly lower, however, averaging $2,498 in August.
Another B.C. city has climbed into the top three of the country's most expensive markets. Richmond one-bedroom unfurnished units are listed for $2,441 this month.
Toronto is the fourth-priciest city in Canada, with listings averaging $1,979.
Folks looking for cheaper accommodation can try Langley ($1,716), Surrey ($1,740), or Coquitlam ($1,936).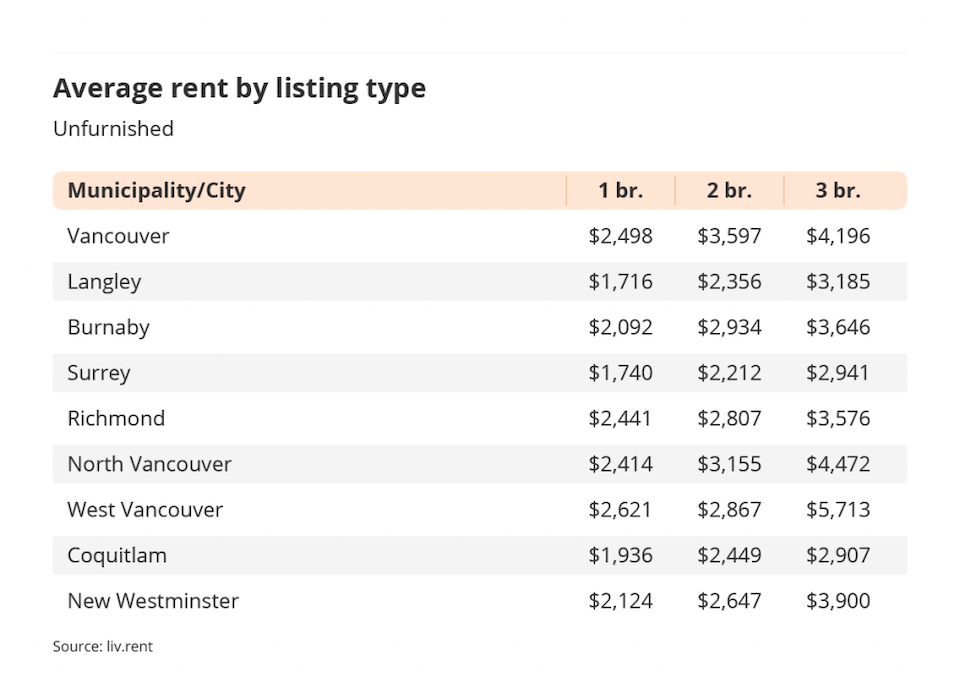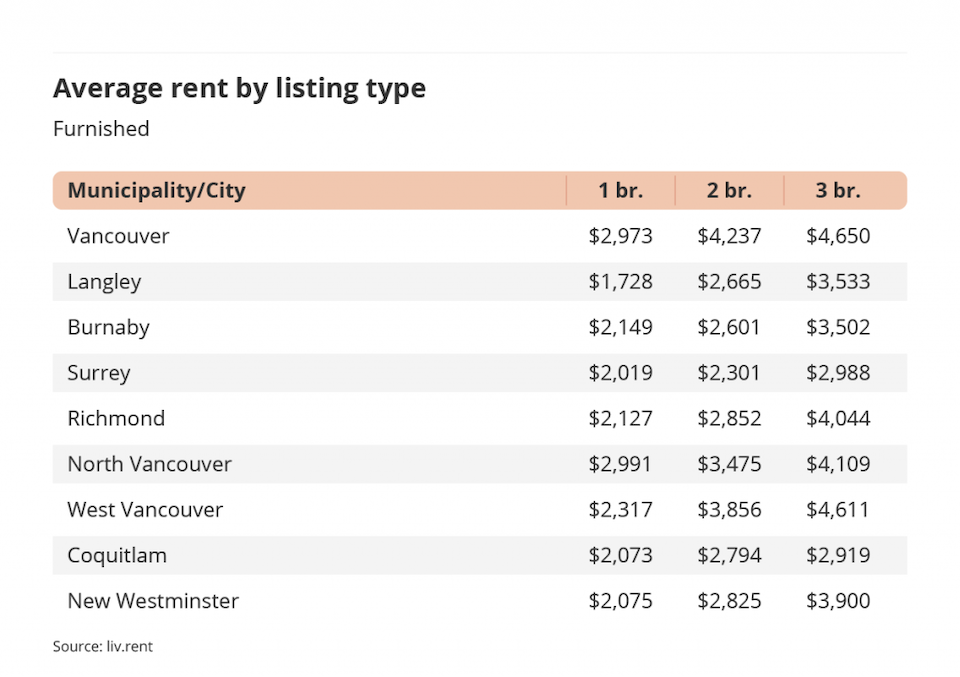 Rent Vancouver: Pricing by neighbourhood
This August, Mount Pleasant has edged out Downtown Vancouver by only $1 to become the most expensive neighbourhood for home rentals in the city, with one-bedroom unfurnished units going for $2,744.
Kitsilano is the third-most-expensive area in the city, with apartments averaging $2,621.
The Fairview neighbourhood has the fourth most expensive rental market in the city, with one-bedrooms averaging $2,590.
At the other end of the spectrum, locals looking for a better bang for their buck can still find the lowest rent in the Renfrew area. The average cost of a one-bedroom, unfurnished apartment is $1,869, making it the only neighbourhood with average rent under $2,000.