Vancouver wants to be the most accessible city in the world.
When will that happen?
Will it happen?
A city staff presentation to city council Tuesday showed work is being done to reach that goal but a long list of recommended expensive upgrades to city facilities and sidewalks make it an improbable target in the short term.
Council heard from Aftab Erfan, the city's chief equity officer, that it would cost $400 million to complete the many kilometres of unfinished or missing sidewalks in Vancouver and another $400 million to repair sidewalks in poor condition.
"In comparison, our annual funding for building new sidewalks is $1.2 million and for repairing sidewalks, it's $1.25 million," Erfan said. "So our challenge is kind of two orders of magnitude bigger than the actual dollar amount that we have available for this."
Added Erfan: "The question from council has been, 'How do we make Vancouver the most accessible city in the world?' In a way, these kinds of numbers illustrate how difficult that is going to be. The gap that we are trying to meet is quite large."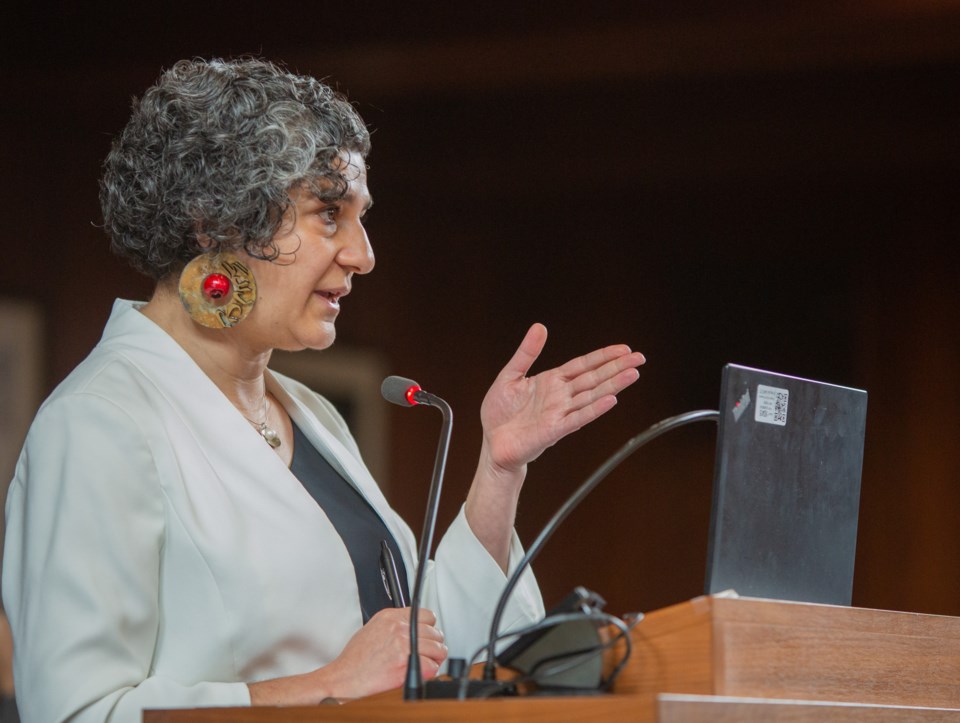 Erfan did not include in her calculation the findings of a 2019 audit of 31 city facilities, including city hall, theatres and library branches, that concluded more than $40 million would have to be spent to upgrade the buildings to meet accessibility standards for people with disabilities.
The city has yet to audit pools, ice rinks and several other community centres to see what upgrades are needed, and what the cost would be. Other areas requiring investment include converting all crosswalk signals to audible or accessible signals — 33 per cent of existing signals are not audible — and upgrading curb ramps to current standards.
Rick Hansen Foundation
At the same time, the city has been steadily making upgrades to washrooms and change rooms at facilities such as the Gathering Place and the West End community centre, where adaptive and accessible fitness equipment was added.
City hall washrooms have also been upgraded with automatic door openers, more grab bars and heights of paper towel dispensers were adjusted for better access. Similar upgrades to some of the park washroom facilities have been made.
The Carnegie Community Centre will be getting upgrades, as will the main entrance to city hall, which currently has an older designed ramp. Staff continue to undergo training via the Rick Hansen Foundation, which has given the new Marpole Community Centre "gold certified" status for its accessibility.
'They don't understand me'
Ryan Ollis provided further insight to what the city needs to do to reach its goal.
Ollis, who is deaf-blind, spoke to council via an interpreter with his service dog, Norman, at his side. He is the program coordinator for deaf-blind services at the Wavefront Centre for Communication Accessibility.
Ollis told council deaf-blind people experience multiple barriers daily in what he called a "privileged system." He cited the challenges of using sidewalks and crossing intersections, noting he has been struck by vehicles a couple of times.
"It's just not safe for deaf-blind people at the current level of accessibility that the city provides," he said. "Sometimes intersections or roadways are temporarily closed, but we don't have that knowledge. We have no way of understanding that, or seeing that because of our limited vision."
He provided another example of the struggle to replace a lost bus pass.
"I have to go to the SkyTrain and go to the kiosk and enter in my information — that's not accessible, either," he said. "Often the information is very small — the font is very small, it's not tactile. I can't use my voice to speak into their intercom system. If I ask for help from the staff, again I experience barriers because they don't understand me."
He continued to say he has been told to use a phone or press an emergency button.
"But I can't tell when someone has answered because I can't hear them," he said. "That information is not made visual to me. It's only accessible to people who can hear. So I don't have any tactile information to guide me through the city. That's really lacking."
Grocery shopping is another challenge, with him buying the wrong food on many occasions because he can't see it or the expiry date, he said, urging council to "think big" and reminding them that one day they could become disabled.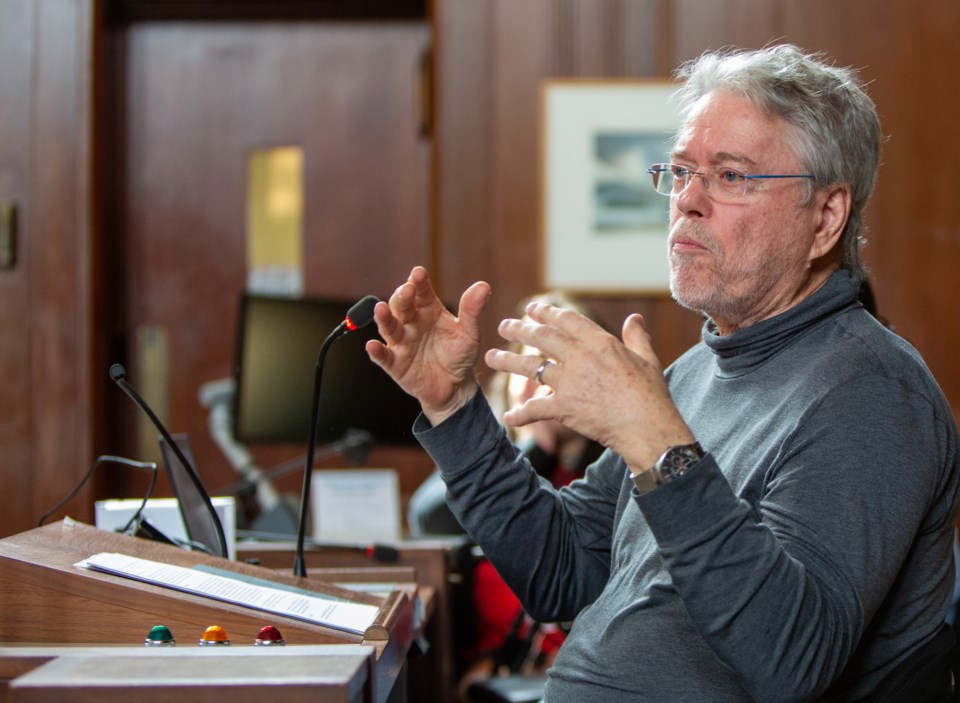 Jacques Courteau, chairperson of the city's accessibility strategy task force, told council he too wants Vancouver to become the world's most accessible city. But, Courteau said, someone needs to be put in charge to be accountable for the city's accessibility strategy.
"In Vancouver, lots of policy centres are involved with producing standards, recommendations, policies and reviews, but nobody wears the responsibility for the actual implementation of the strategy," he said. "Accountability is very diffuse and it is far too easy to point fingers when accessibility goals are not met, or maybe not even identified."
Added Courteau: "Without this, 20 years from now we will still be where we are today."
Accessible British Columbia Act
The Accessible British Columbia Act was passed in 2021 and sets out requirements for prescribed organizations, including municipalities, to create an accessibility strategy.
Vancouver is one of the first organizations in B.C. to comply with the Act and adopted an accessibility strategy in July 2022.
Council approved $300,000 in the 2023 operating budget to support the administration of the strategy, including the creation of an accessibility committee. The money will be used to regularize the temporary staff position and support the Act's required activities regarding maintaining a strategy, feedback and reporting.
Coun. Lisa Dominato, whose ABC Vancouver party campaigned in last year's civic election to become the most accessible city in the world, said in her closing comments Tuesday that she recognized the massive gaps to achieve the goal.
"We have some work to do, but the first step in doing that work is actually having a plan and having a strategy and making a commitment to doing that work," Dominato said. "We really need to really shift our system. People don't need to conform to the system, the system needs to change for people."