The Vancouver Police have released photos of 15 more suspects they believe were involved in Sept. 18's Breakout Festival riot.
Chaos and violence erupted at the PNE when the festival's headliner, Lil Baby, cancelled, which was announced moments before he was due to take the stage. In videos from the festival after the announcement was made people could be heard shouting things like "F*ck Breakout," "we were ripped off," and "let's riot."
Vandalism, fights, and other destructive behavior followed.
On Nov. 1 the VPD released photos of their 'top 10' most wanted; the next week they announced seven of the 10 had been identified.
Now they've released 15 more photos, all of individuals they're trying to identify from photos and video taken during the riot.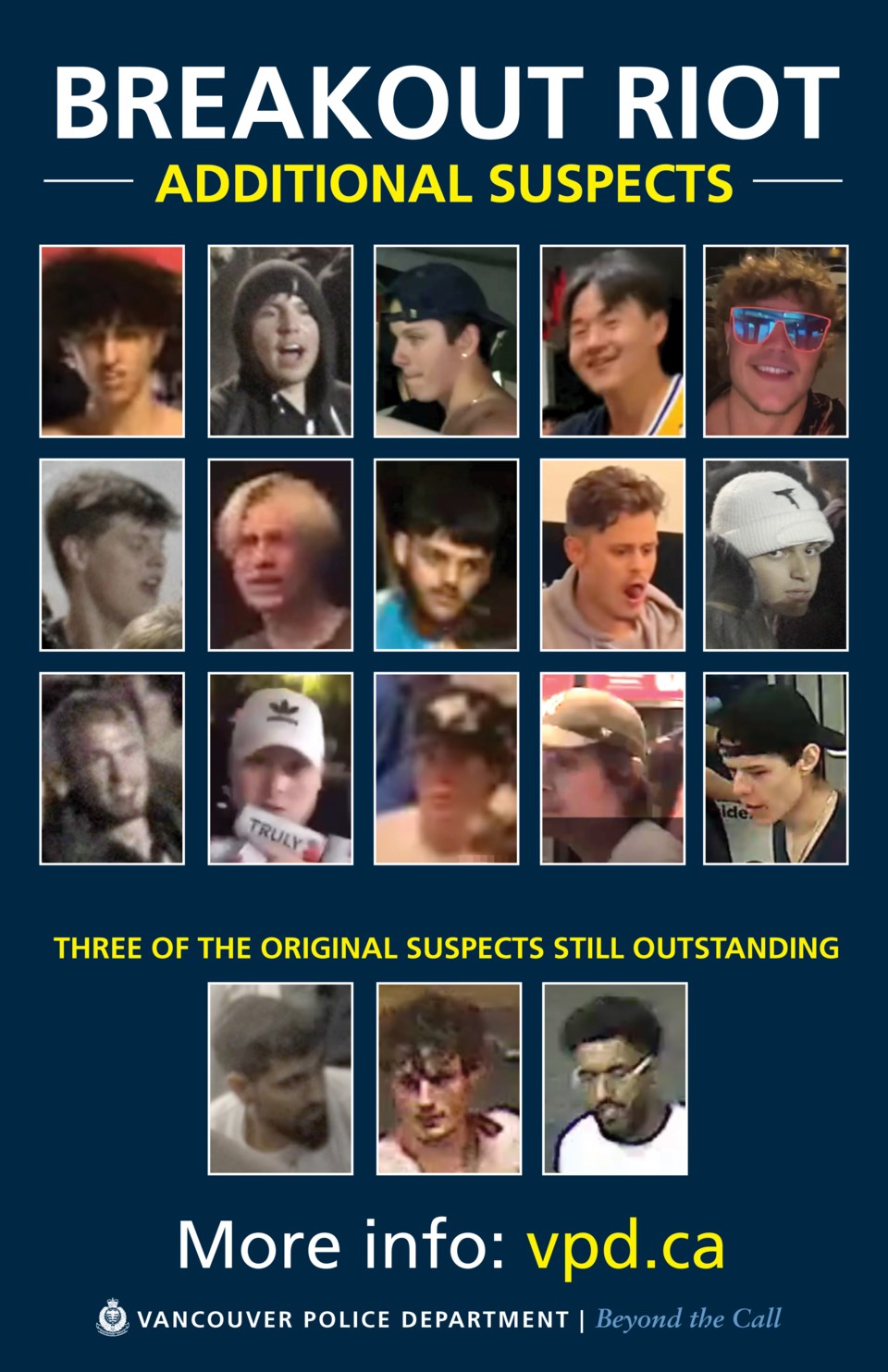 "With tips from the public, we've already identified several people who participated in dangerous and destructive behavior during the Breakout Festival riot," says Const. Tania Visintinin a press release. "Now, we're again asking everyone to look hard at these newly released pictures to help us hold these additional suspects accountable."
Some of the seven now identified from the first batch of suspects came forward to police, notes Visintin.
The VPD has set up a website to help with the investigation. It includes multiple photos of each of the now 18 suspects they're trying to identify, along with places to submit tips on the suspects' identities and a portal for submitting video from the riot.