It started with a hatchet going missing, firewood for the woodstove disappearing. Other times winter jackets and sleeping bags vanished. Stashes of wine and beer ran dry.
Knives went missing. Blankets. Bear spray.
Some cabin owners began to get the eerie feeling that someone had indeed been sleeping in their beds, that their cabins deep in the woods weren't always empty when they were gone.
For many months now, owners of a secluded group of rustic cabins on Hollyburn Mountain have been playing a cat-and-mouse game with a thief, who has appeared to both temporarily camp out in some cabins and help himself to supplies before disappearing back into the bush.
"Everybody believes he's still squatting on the mountain," said Wendy Sinclair, a retired Vancouver Police Department officer who has owned a cabin on Hollyburn with her husband since 2018. "We feel very vulnerable up there."
Sinclair said the break-ins at the isolated cabins started in the spring last year.
Her own cabin was broken into in April, but only some beer and wine was taken.
Over the summer and early fall, the number of cabins getting hit by the thief increased.
In one case, an owner hiking into his cabin encountered a stranger walking out of it.
The man snapped a photo and tried to chase the man down a trail, but the stranger turned around and sprayed the path behind him with bear mace, making it impassible.
In another instance, the same man was captured on a video surveillance camera inside one of the cabins while the owners were away.
Officially, West Vancouver Police report there have been 16 break-ins to the Hollyburn cabins spread over a wide swath of forested area, but Sinclair thinks there may have been others that have gone unreported.
The Hollyburn Lodge itself was also broken into this summer and relieved of alcohol supplies.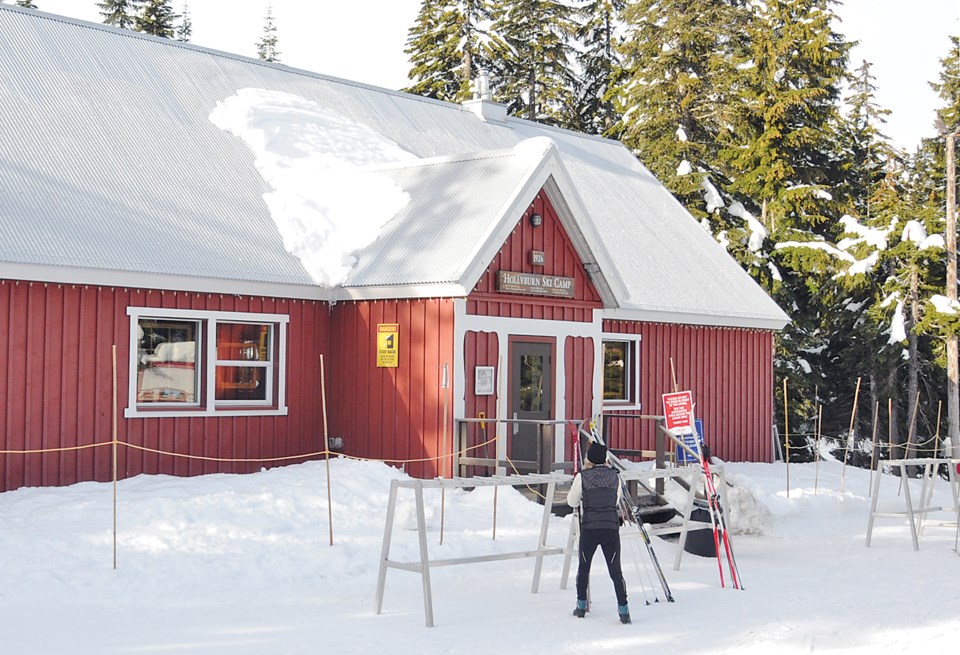 One of her Hollyburn neighbours has been one of the unlucky ones.
"He's been there at least three times that I know of, if not more," said "Joe," who asked that his real name not be used.
"He's stolen six jackets from me, four sleeping bags as well as an air mattress," said Joe.
"He keeps coming back and using [my cabin] like a store."
Joe said it's impossible to buy insurance for the remote, rustic cabins and "I can't afford to replace $7,000 worth of stuff."
Almost all the cabins – which lack conveniences like electricity and running water – are used recreationally, rather than occupied full-time.
Joe believes the suspect "stays on for a couple of days and then moves to another cabin, or then spends a couple of nights in the woods. He's figured out which people aren't around."
Police have tried to track the thief, even catching a ride in recently on snowmobile with the Cypress Mountain ski patrol. But the closest they've come so far is finding evidence of camps in the area which appear to be abandoned.
"It's a bit of a needle in a haystack," said Sinclair. "That's a lot of land to cover."
Several tips have been received from cabin owners, said Sgt. Mark McLean of the West Vancouver Police Department. "It's not led us to the location of this individual, although it has at times led us to places where we believe he had been recently, and we simply missed him.
We've seen evidence that this person may have had a camp up there outside of a cabin that was unoccupied," said McLean. "We've seen evidence that he may have spent some time in various cabins, whether that's overnight or for a longer period, it's unknown.
"That's certainly a possibility that we have, for lack of a better term, someone like the Bushman of the Shuswap, if you remember that guy."
John Bjornstrom, known by the nickname Bushman of the Shuswap, gained notoriety in B.C. 25 years ago by evading police for two years after escaping from a Kamloops-area correctional camp and surviving by breaking into cabins for groceries and supplies.
So far there's no indication the Hollyburn thief is dangerous, said McLean, and most of the thefts have been relatively minor.
Despite the repeated break-ins, many cabin owners have been reluctant to talk about them, for fear of inspiring copycats or curious looky-loos, eager to catch a glimpse of Hollyburn's own "bushman."
Of 300 cabins originally built in the area between the 1920s and the 1940s, about 100 remain scattered throughout the forest on land leased from the District of West Vancouver.
Joe and Sinclair say they understand that reluctance. The cabins are a labour of love, said Joe. Repairing them when things go wrong is "not an easy thing" he said, frequently involving physically carrying supplies in with backpack or sled in winter.
But the break-in problem has not gone away by itself, said Sinclair.
She feels the only way it will stop is with public help in identifying the suspect.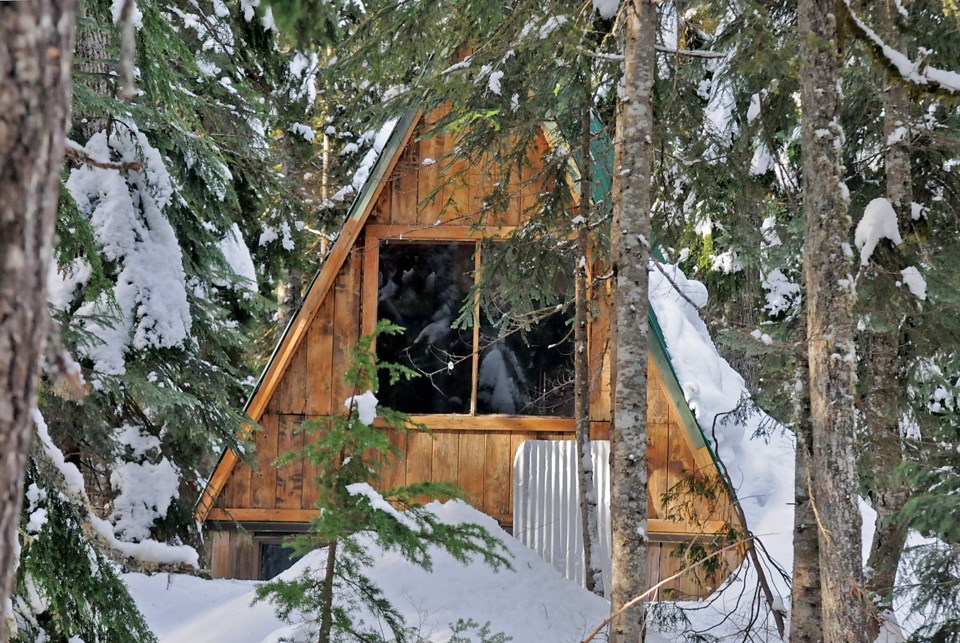 On Monday, the West Vancouver Police released two images – one photo taken by a cabin owner who discovered a man leaving his cabin in July, and one captured by a CCTV camera inside another cabin in November – asking for the public's help in identifying the "person of interest" in connection with the cabin break-ins.
The man captured in the photos is described as a Caucasian man with a slim build, weighing about 150 pounds, who appears to be about 30 years old. In the photos he is wearing a dark jacket and pants, a white trucker hat and heavy-duty winter snow boots.
When winter came, many owners thought the thief would leave, said Joe, reasoning, "'How can he possibly live up there in winter?' Well, he's living up there in winter."
Some young families are being scared away from spending much time in their cabins, said Joe. "They don't want to come and spend time at the cabin because there's a bogeyman in the forest.... It makes all those fairy tales kind of real that there is a scary man out there in the forest. And he's not leaving."
The West Vancouver Police are asking anyone with information that could lead to identifying the man to contact their non-emergency number at 604-925-7300 and reference file # 22-14159.