A grocery delivery service app in Vancouver has added rapid coronavirus tests to its list of items for purchase.
Tiggy is a delivery app that promises a 15-minute delivery of fresh produce, groceries, and healthcare items to Vancouverites with no delivery fee. However, some orders may take up to 25 minutes depending on traffic and inclement weather.
The company, which launched in Vancouver in the fall of 2021, announced Thursday (Jan. 27) that it is providing Health Canada-approved rapid COVID-19 antigen tests to its lineup of products.
Rapid Response COVID-19 Antigen Tests are currently available in a 5-pack, while supplies last; there is a limit of one pack per household.
"Starting today, Tiggy customers can shop for rapid antigen tests, along with locally sourced fresh produce, food items, household and personal care brands delivered within 15 minutes," said Paul Lomonossov, Tiggy City Manager, Vancouver. "Adding new items is all part of our mission to make the lives of Tiggy customers a little easier by giving them back time."
In an emailed statement to Vancouver Is Awesome, Tiggy stated that the tests are selling rapidly, which makes it hard for the company to guarantee the availability of the product over an extended period of time. For now, it anticipates there will be enough packs to fulfill orders for the "next five days or so."
In the meantime, Tiggy is working on replenishing its antigen test inventory but has not confirmed a new order as of yet. Customers should also continue to check the app as prices can fluctuate.
"Right now they are 89.99 but a new supplier could cause the price to change slightly," noted the company.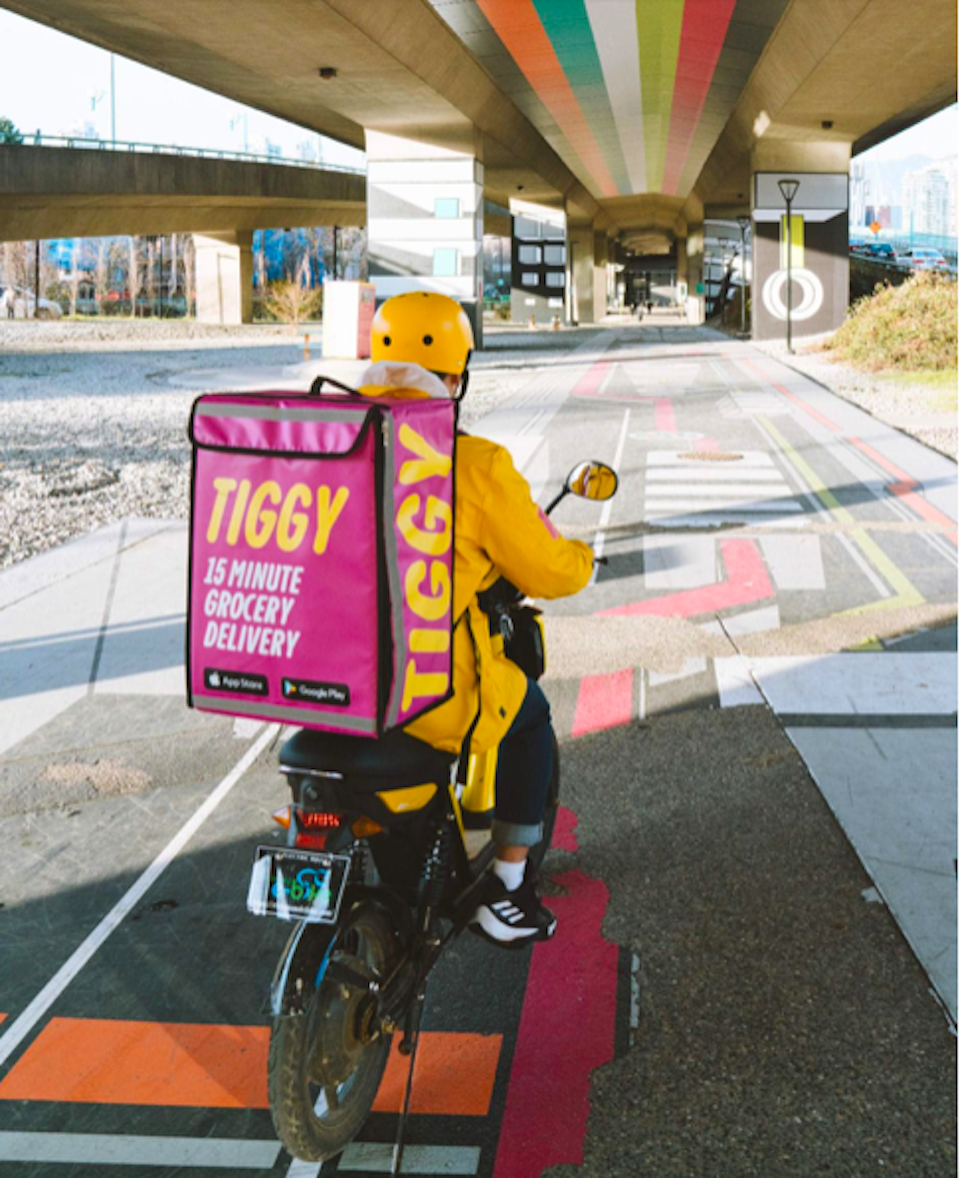 Tiggy is open seven days a week from 8 a.m. to 11 p.m. with all orders delivered by its team of full-time bicycle couriers.
The fast-growing startup currently operates four delivery zones across Metro Vancouver and plans to expand its service areas further "with openings of new micro fulfillment centres throughout the year."
You can view a map of its current delivery areas here.
British Columbians have expressed frustration on social media about the lack of rapid tests in B.C. drug stores over the past few months, particularly when other provinces have provided people with free testing kits. While the kits are free at testing clinics, many locals have reported extremely long wait times to access them. Additionally, B.C.'s top doctor has encouraged people with mild illness not to get tested in order to free up space for individuals who are at a high risk of developing severe disease.