When I first arrived in Vancouver, I was desperate to join a writing group. My experience with the Dublin's Writers Forum and Oregon's Write Around Portland taught me the power of writing groups. I observed that collective writing fosters motivation and provides a way out of the isolation that this solitary activity can otherwise induce, making writing communal. It shows that though we're able to write alone, we don't have to. We can write together, too, and this changes the stereotype—and daunting nature—of being a solitary writer!
My internet research brought up the Thursday's Writing Collective, and I didn't lose any time. I emailed their editor who invited me to one of the meetings. When I arrived, I was shocked to find it was located in an area of Vancouver that was notorious for being the poorest postcode in Canada, and I'm sad to say that at first this discouraged me from coming back. Instead, I signed up for other writer meet-ups, attempting to find that group that would get my creative juices going, but no matter which group I attended, something was missing. There was something about that Thursday Collective that I couldn't put my finger on, so I decided to give it another try—this time with an open mind.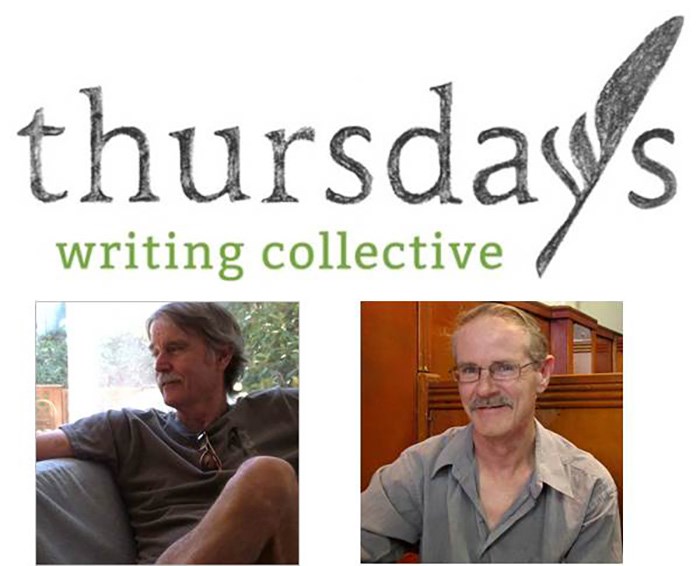 I joined the Collective at the start of its eighth year, in February 2015. As the name suggests, the collective meets on Thursdays from 2pm to 4pm, at Carnegie Community Centre in Vancouver. The building is home to a gym, canteen, computer room, performance hall, library, and Thursday's Writing Collective in the top-floor meeting rooms.
When I arrived for my first official session, I found myself a seat around the huge table in the middle of the room. Somebody was already putting a writing prompt on the blackboard. People grabbed pens from a communal stash in the middle of the table to begin their own creations, and—surrounded by strangers—we all wrote. The blackboard prompt was used to kick off the session and was followed by a round of readings, which spurred a heated debate. I did not talk. I was scared. I was the new guy and felt a huge generation gap. Some people were twice my age and seemed to be crumbling like the sandstone that made the building we were sitting in. However, in the end, it wasn't the novelty or the age gap that kept me silent. It was awe. These people came from all walks of life and had all sorts of experiences I couldn't have imagined. As the discussion progressed, it became blatantly apparent that these "amateurs" were in fact established authors and creatives who had decades of experience under their belts, well-sharpened writing minds, and pens at the ready. I was shocked by the depth and wisdom these writers exhibited. From that first session on, I was hooked.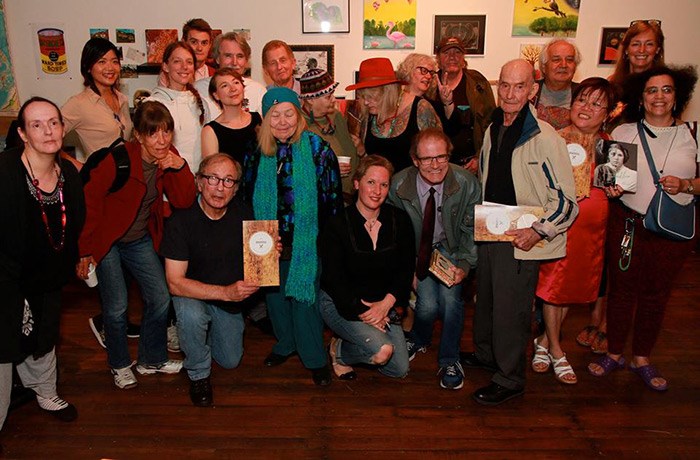 Last September we began our ninth year of existence with a project called Sustain and Nourish. This semester-long project has included writing and reading about food and examining how the food is allocated between and within different neighbourhoods. We composed cookbooks for life in the Downtown Eastside, have served literary dinners, debated why some people get certain foods while others don't, and considered how we support and take care of each other. This September, we launched a year of Visualizing the Word, which means writing about visual art, inspiring it and getting inspiration from it, under the new director, Amber Dawn – our alumni. We're looking forward to the weekly writing activities, guest visitors, field trips, TWC readings and events and more. If you want to learn more about us, visit us at www.thursdayswritingcollective.ca, or better yet, come by and join our journey!
For me, the vibe and the energy of Thursday's Writing Collective continues to be addictive. It makes me change my busy work schedule so that I can keep attending. Attending each session is a big commitment, but worth every effort. Half of the success is showing up week after week. The other half is the magic born in the moment when we write together. I continue to be amazed by the quality of writing that my classmates can produce in just ten minutes in response to a writing prompt. I'm less intimidated by it, though, then I was on that first day. Through the Collective, I've learned that good writing takes time and persistence. As is the case with most things in life, the more you write the easier it gets and the better it becomes.
Written by Jan Klimas.