SEND US A LETTER ABOUT SOMETHING THAT MAKES VANCOUVER MORE AWESOME AND THERE'S A VERY GOOD CHANCE THAT WE'LL PUBLISH IT HERE. SEND TO CONTACT@VANCOUVERISAWESOME.COM WITH THE SUBJECT "LETTER TO V.I.A."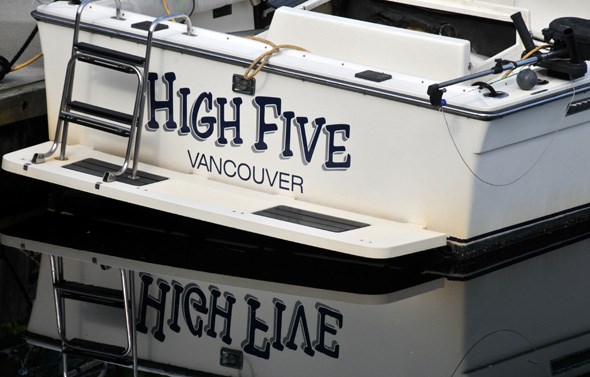 Dear Vancouver is Awesome team,
First off, your posts and the fact that you cover everything awesome in Vancouver is hands down firecrackers on the floor! It's great to stay up to date with what's happening in Van even though I'm a million miles away.
Due to your recent post regarding celebrity high fives I figured that you might enjoy this photograph my MOM took during the time that we lived in Vancouver.
Looking forward to more awesome post of Vancouver :)
Cheers,
Robin