SEND US A LETTER ABOUT SOMETHING THAT MAKES VANCOUVER MORE AWESOME AND THERE'S A VERY GOOD CHANCE THAT WE'LL PUBLISH IT HERE. SEND TO CONTACT@VANCOUVERISAWESOME.COM WITH THE SUBJECT "LETTER OF THE WEEK"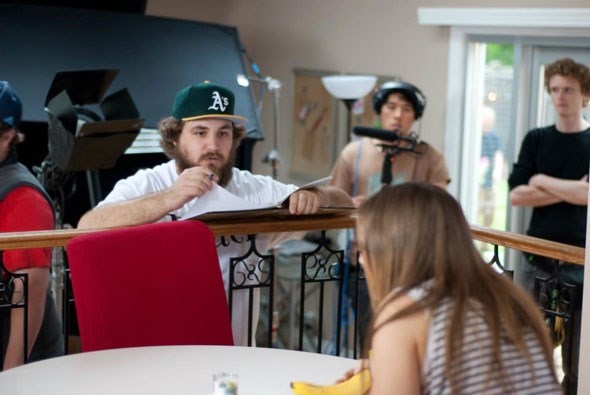 Dear Vancouver is Awesome,
My name is Cody, and I am a filmmaker. Recently my film went to Cannes, and I was left incredibly inspired. I got to meet some excellent foreign & local filmmakers, watch some tremendous films and some not so good films. When I got back I was telling my tale to a few people and found out that they weren't having the support they needed to feel comfortable with their projects. And that got me even more inspired..
I was able to make a film completely for myself, and putting that effort into it got it accepted into one of the best film festivals in the world. I didn't make it to make money, I didn't make it for any other reason than to tell a story that is close to my heart - something that matters. I never compromised my artistic integrity and I am happy with the results.
I want to pass on that enthusiasm to other people. I have launched a completely independent production "company" called INDIEN SUMMER.
If you were to google "indian summer definition" you will see that the secondary definition is:
A period of happiness or success occurring late in life.
First and foremost, this is a strictly not for profit film production house. I have absolutely no interest in making money off of any of the films I work on. I have spent my life savings twice to make films and have not regretted the decision - ever.
Currently we have two films announced with two more in the works, and they are all projects that have very driven creative minds behind them. Sometimes you have to sacrifice creative integrity to be able to make something you're passionate about and it kind of defeats the purpose. Most producers right now are thinking in terms of dollars and cents, and that's not necessarily a bad thing, but sometimes it effects creative quality and control. The goal with INDIEN SUMMER is to keep that control in the hands of the creative people.
As you know the BC film industry is coming under hard times. With our productions, the on set labor is absolutely paid and we try to pay close to competitive rates, to help keep these guys employed when the times are tough. Knowing the times are tough, we're trying to make things happen for ourselves and get as many quality stories told to keep employing hard working individuals while the industry slows in town. To do so we're trying to crowd fund (indiegogo/kickstarter) some of these projects that demand a bigger budget. Not one penny of that goes to the creative team. Writer, director, producer are all invested with their brains and their hearts - and not their bank accounts. This mentality we believe encourages the best possible project to hit the screen.
I have a day job, outside of the industry and I have no interest in ever taking a penny for the work. At the end of the day, it's about telling a beautiful story, and having matching imagery. This isn't meant to be a knock on any of the other production groups in town - not by any stretch. In fact I am a huge fan of what some of these guys and girls are doing, and will never stop supporting those guys, but this is just a touch different.
The two films that are in production at the moment are both love letters to the city of Vancouver. FLASH is currently crowd funding and is written by actress Marina Lazzarotto. The film will be co-directed by Rory Tucker & Marina Lazzarotto while cinematography will be by Jan Klompje. Flash is a short film that takes place over one night, following a young girl with a vivid imagination, whose sense of reality is constantly blurred with her vast inner world. One night on her usual bike ride home from work she happens upon a trio of vandals. Once again her sense of curiosity and imagination collide which thrusts her into a journey of self discovery.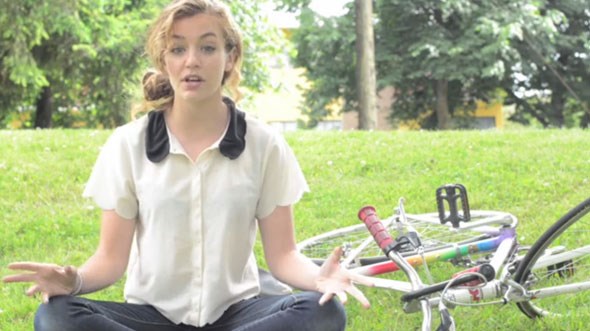 The second film is an IMA-GEN film titled ENTERTAINMENT and was written by Adrian St. Louis, a talented director whose previous film WILD NOTHING also attended the Cannes film festival. Cinematography will be done by Oliver Millar. Entertainment is about two young friends in their summer boredom, break into houses and stir up trouble. When they come across a gun their naive bravado is taken to an extreme and the limits of their youthful innocence is tested.

I want to reach out to as many people as possible. I want to bring eyes to the website, for people interested in viewing local productions, people who are interested in films, people who are interested in short films, and people who are just lovers of passion projects. With that, and the crowd funding we would like to do, bringing eyes to the projects is crucial for our success. It's not always going to be easy, but with the blood, sweat and tears of everyone invested, we will achieve great things. Not only fans, we'd like to get writers and directors who have a passion for film, but lack of support. We want to get everyone to the website to see "yes, following your dreams is possible" and "yes, staying true to yourself in this industry is doable".
There will always be updates and information at the INDIEN SUMMER, FLASH facebook pages and I'm always available to chat via email at cody@indiensummer.com!
Thank You & Take Care,
Cody