A man has been charged after a Vancouver photojournalist was randomly punched in the face while covering a pro-Trump rally earlier this year.
The alleged attacker is 25-year-old Chris Savva. He was charged on Dec. 13, released on conditions, and is set to appear in court to face a single charge of assault on Dec. 30.
The attack occurred while protesters were gathered on the sidewalk in front of the Vancouver Art Gallery on Jan 6, 2021, the day of the insurrection at the U.S. Capitol.
The ragtag group had gathered to show their support for outgoing U.S. President Donald Trump.
Some held signs saying "TRUMP 2020," others waved U.S.A. flags with the country's Second Amendment scrawled on them, and some paraded placards with birdbrained anti-science statements on them, such as "BIBLE OVER LOGIC OVER SCIENCE 100%."
At times the number of media gathered to cover the story was larger than the number of those protesting.
Around the midway point of the protest, one of the people involved lunged at CBC photojournalist Ben Nelms, punched him in the face, then casually walked away.
That person allegedly was Savva.
The day the assault occurred, the photojournalist released the following statement:
"I was covering the pro-Trump rally outside of the Vancouver Art Gallery this afternoon. I was taking pictures of the group of protesters when one of the men charged at me and punched me in my face unprovoked. He was upset that I, along with other members of the media were taking pictures and reporting the event. Physical violence against members of the media is wrong and doesn't just happen outside of Canada, but here in Vancouver."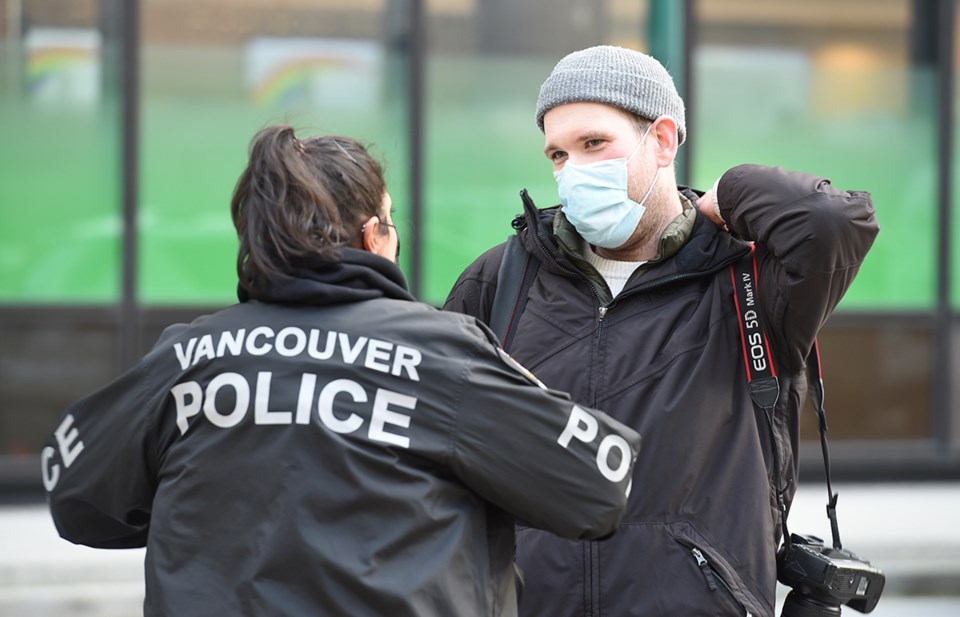 ​