Generation Z, those born between 1995 and 2010, has a reputation to be quite opinionated about their views on each generation. Hold on tight, because Gen Z is taking over the internet with their unapologetically bold opinions on what they think about you.
With the extensive reach of social media platforms like TikTok and Instagram, Gen Z frequently shares stereotypes that shape our perceptions of each generation. Before delving into the unfiltered opinions of Gen Z, let's acknowledge that these are sweeping generalizations, and not every young individual aligns with these views. Now, fasten your seatbelts and get ready to explore the candid thoughts of Gen Z.
Dear Boomers of the Baby Boomer Generation (born 1946-1964)
If you're a frequent user of the internet, you may have heard the phrase "OK, Boomer," being tossed around. If not, the phrase is an internet catchphrase—similar to a verbal eye-roll—used by younger people to critique older generations who share differing views on political, cultural, and social issues.
Though we might complain that you are a little frugal at times, we understand. Growing up with the aftereffects of WWII makes you more appreciative of smaller, simpler things that we often take for granted: things like a full plate of food for dinner or a trip to the movies as a family—that's something we'd love to learn from you.
Hello Generation X (born 1965-1980)
Most of our parents are Gen Xers, so we do have some things we'd like to say to you.
To be completely honest, a few of us might think that Gen Xers are hypocrites. You'll scold us if we're on our phones at the dinner table while you're scrolling through your emails. What happened to all the talk about "being a positive role model" go?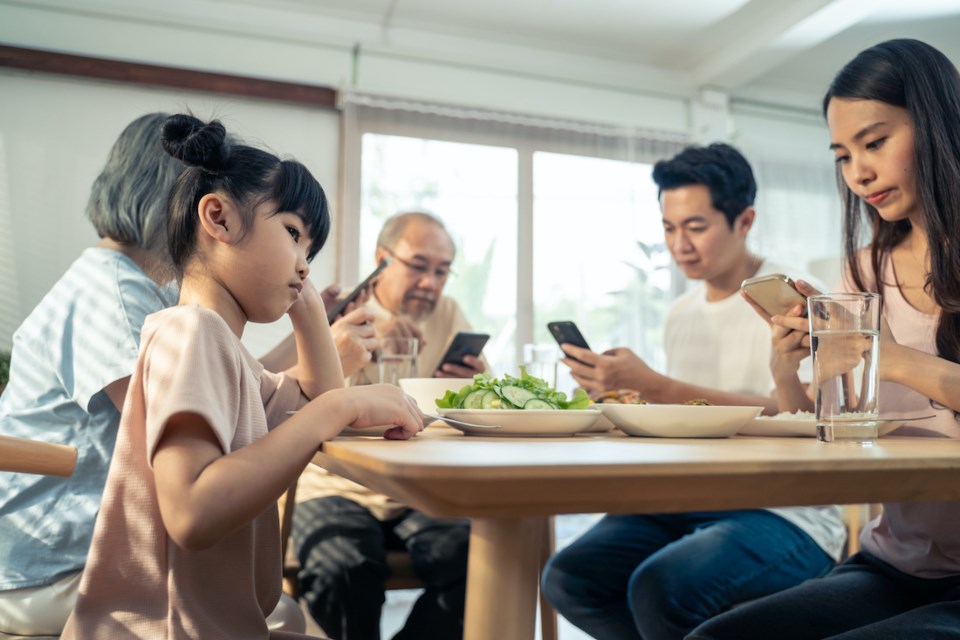 While it's true that Gen Z may have a reputation for excessive screen time, we want you to know that we're not completely oblivious to the effects of technology on our health. Trust us, we know the difference between a headache caused by staring at a screen and one caused by something else (and honestly, it's usually the latter!).
Next, the Facebook links you send in the family group chat are a little much sometimes, but we'll take it! We appreciate that you want to share the newest lasagna recipe or back exercises for sitting for long periods of time. One question though: Are you secretly just using the group chat as a personal archive?
To our quirky Millennials or Generation Y (born 1981-1994)
We characterize Millennials as a group obsessed with coffee, finding nostalgia through Harry Potter, and "adulting" (performing everyday tasks as a responsible adult).
The internet often pits us against each other, but we do share many commonalities like being tech-savvy and placing a high value on diversity and inclusion in all its forms.
Although we do share many polarizing opinions—like whether skinny jeans are still cool, we'd like to commend you for leading a new path of work-life balance, showing us that there really is more to life than work and money. Thank you for teaching us to prioritize our mental health.
Closing the generational gap
While stereotypes and generalizations saturate the internet, not all of us subscribe to these views. Let this letter serve as a reminder that building bridges between generational gaps demands understanding, empathy, and a genuine interest in learning from each other.

Sincerely,
A fellow member of Gen Z
---
Emmy Woo, a senior at Vancouver's Crofton House School, is the first high school student writer for V.IA. She has contributed articles to Young Post by South China Morning Post and The Los Angeles Times HS Insider in the past. When she's not challenging senior citizens to a game of mahjong or using Duolingo to learn a new language, Emmy is an advocate for underrepresented voices in the media.