September 30 is National Day for Truth and Reconciliation across Canada – a day meant to honour and understand the experiences Indigenous Peoples in Canada have faced over the past four centuries. This day provides us with the perfect opportunity to listen to survivors, honour those who have passed, and support decolonization efforts through shared experiences led by Indigenous guides, business owners, and storytellers.
This day is also an opportunity for parents to share the significance of truth and reconciliation with their children.
Here are seven ways you can learn from, honour and support Indigenous communities with your kids in and around Vancouver on National Day for Truth and Reconciliation.
Buy an orange shirt from a local Indigenous artist
Wearing an orange shirt on September 30 is a great way to show that you acknowledge the ongoing harms of the residential schools and to express your solidarity with Indigenous peoples as they continue to heal. Take your support one step further and buy an orange shirt from a local Indigenous artist, like the "Every Child Matters" orange shirts designed by local artist K.C. Hall, with proceeds going towards the Urban Native Youth Association – an organization that provides a number of prevention-focused, culturally-responsive programs for urban Indigenous youth in Vancouver.
Orange shirts can be purchased online via Make Vancouver or at UNYA (1618 E. Hastings St.).
Take an Indigenous-led walking tour through Stanley Park
Since 1920, a collection of totem poles have stood erect in Stanley Park, and while the site is a popular park stop for locals and tourists alike, many people are unaware of the cultural significance of the powerful works of art. The walking Talking Totems Indigenous Art tour with Talaysay Tours is a great way to learn about and develop an appreciation for both the historical and contemporary Indigenous art community in Vancouver in a fun and engaging way.
Dine on authentic Indigenous cuisine
Head to the only Indigenous-owned and operated restaurant in Vancouver, Salmon n' Bannock, and dine on modern dishes made using traditional Indigenous ingredients. As you enjoy mouth-watering meals like the Bison Pot Roast, you may be treated to shared stories as you take in the Aboriginal artwork that covers the restaurant's bright red walls.
See a kid-friendly play about reconciliation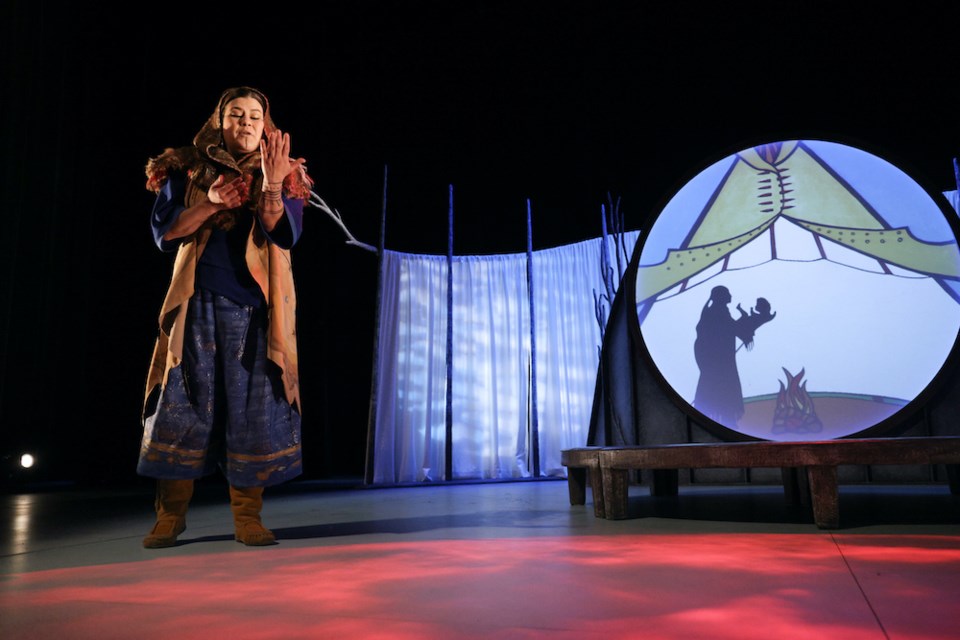 Check out the West Coast premiere of Manitoba Theatre for Young People's award-winning play Frozen River (nîkwatin sîpiy), playing at the Carousel Theatre for Young People from September 28 to October 16 (opening night on September 30). This powerful play is about reconciliation, environmentalism, and interconnectedness, tackling meaningful issues through engaging storytelling, whimsical puppetry, and an age-appropriate narrative (suitable for children ages 5+) about the generational impact of our actions on the environment and our communities.
Browse the Bill Reid Gallery
Honouring the acclaimed Haida artist, Bill Reid, this small, intimate downtown Vancouver art museum is Canada's only public gallery dedicated to contemporary Indigenous Art of the Northwest Coast. Check out the True to Place: stímetstexw tel xéltel exhibit (on until March), which showcases the works of 10 Indigenous artists whose pieces were inspired by place-based stories and themes.
Take a flightseeing tour of Vancouver on an Indigenous-owned float plane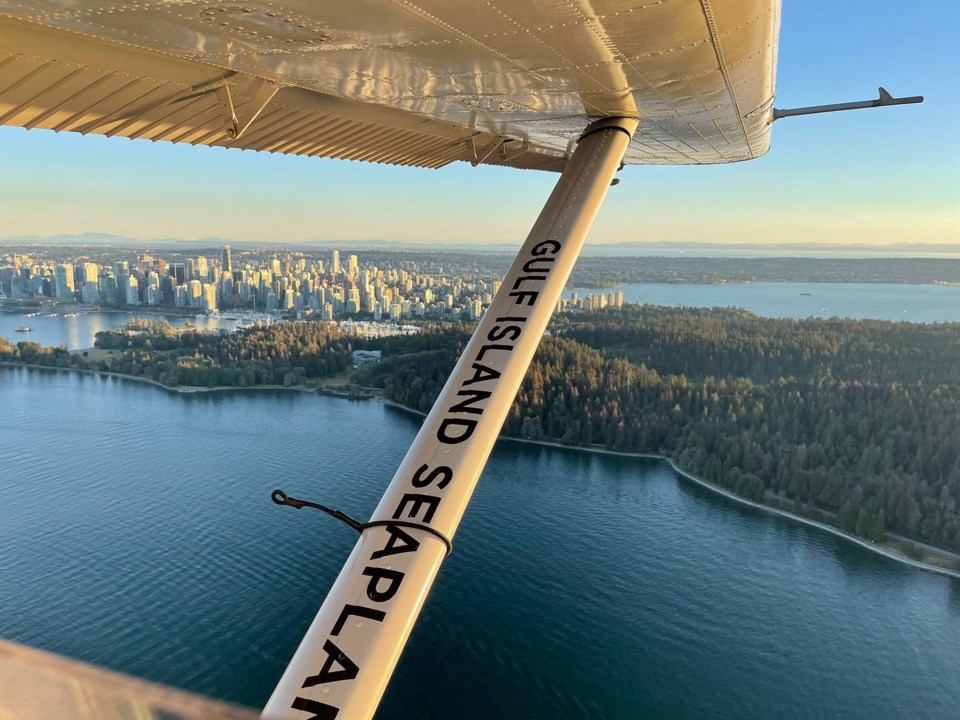 Take a scenic flight with Gulf Island Seaplanes - an Indigenous-owned and operated float plane tour operator that has just announced services from their new base in the downtown Vancouver harbour. Hop aboard their 1956 Dehavilland Beaver seaplane, wrapped in Indigenous artwork by Tom Spetter at Animikii, and enjoy a bird's eye view of the city's best sights from the sky. Be sure to ask about their new offering that will be launching in Spring 2023 - cultural scenic tours that will showcase the history and resilience of the people of the land from the air.
Attend a special ceremony and musical performance that honours the children lost
On September 29, the University of Fraser Valley will host Chowiyes-Xwithet / Rise Up-Wake Up!, a free public event that will honour the shxweli ("life spirit") of children lost to residential schools, survivors, and their families, dedicated to reconciliation and revitalization of Halq'eméylem, the up-river dialect of the Stó:lō people. The event will feature bilingual Good Medicine Songs, written in Halq'eméylem and English, with song lyrics steeped in Sxwōxwiyám ("stories from the distant past"), and Sqwélqwel ("true family stories"). An event highlight will be a special Basket Ceremony that will honour the importance of how baskets carry Stó:lō knowledge.
To learn more about National Day for Truth and Reconciliation please visit Destination Indigenous.