If you haven't yet paid attention to the longest federal election campaign in the history of Canada, now's the time! This Saturday, October 10th the advanced polling stations open up in Vancouver and between 11am and 4pm a non-partisan group called TurnUpYVR will be shuttling voters to them. And not simply getting them from point A to B, but entertaining them with live musical performances by artists such as Dan Mangan, Kuba Oms, Shawn Hall of The Harpoonist & the Axe Murderer, and Zaac Pick!
They're leaving from Broadway-City Hall Skytrain Station parking lot at 11am, 1pm and 3pm, and everyone is invited. The "small catch" is that you're being encouraged to cast a ballot #inadvance. Vote. For anybody. Just get out there and have your voice heard. Learn more HERE.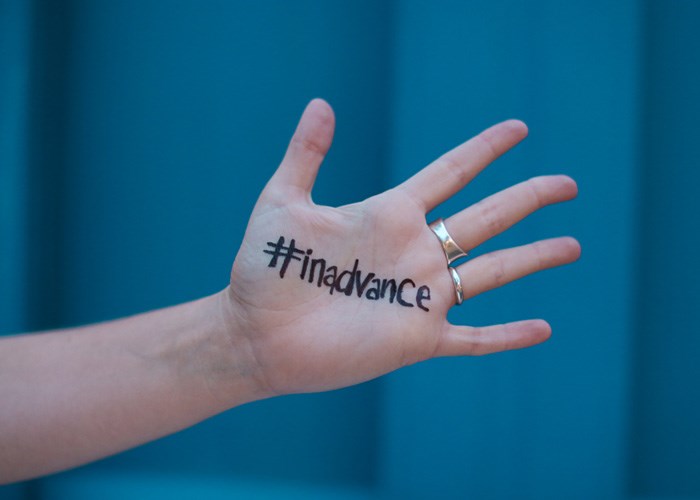 Maybe you already know who you're voting for, or perhaps you want to vote strategically, or maybe you've never cast a ballot in your life. If you're the former you don't need anything from us, but if you're the latter two we've got some sites to visit.
If you're planning on casting a strategic vote to bring in a new government then votetogether.ca is your jam. It shows you which person in your riding has the best chances of taking out the Conservative candidate and getting a seat.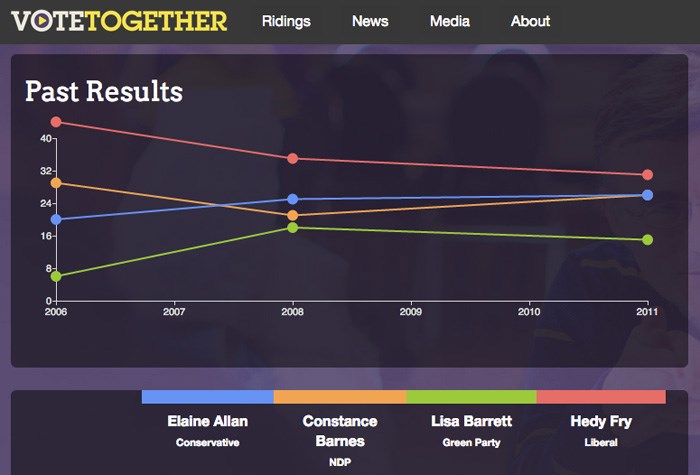 If you're new to voting and are wondering how your world view jives with the parties, check out CBC's Vote Compass at votecompass.cbc.ca.

Lastly, we keep seeing progressive voting initiatives popping up but are hoping to present an equal opportunity to all the parties and the folks rallying for (and against) them. Many if not all of the grass roots efforts we've seen have been anti-Conservative, committed to getting Harper out of office. But we're looking for pro-Conservative projects locally, so that everyone gets a fair shake. If you know if any please email them to us at contact@vancouverisawesome.com.