Tomorrow from 9AM til 9PM, the new CBC building downtown will be open for the public to take a look during their first ever OPEN HOUSE benefiting BC food banks. If seeing the inside of the awesomeness simply isn't enough then perhaps a free Said the Whale show might entice you? All the info is HERE, Christine Mcavoy's going to be shooting some snaps for us there.
In celebration of this occasion, I wanted to share a couple of photos I shot there last week when I was in to talk on the Early Edition with Ian Hanomansing. Pictured below is a wall of portraits of some of the TV and radio personalities that work for CBC here in Vancouver. You might notice that all but one of them is looking into the camera...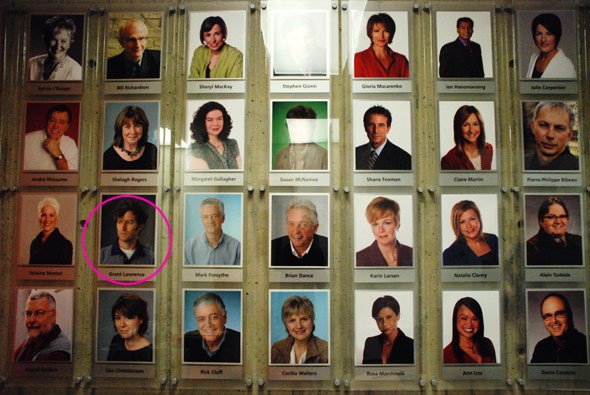 That lone wolf staring off into the distance is the one and only... Grant Lawrence!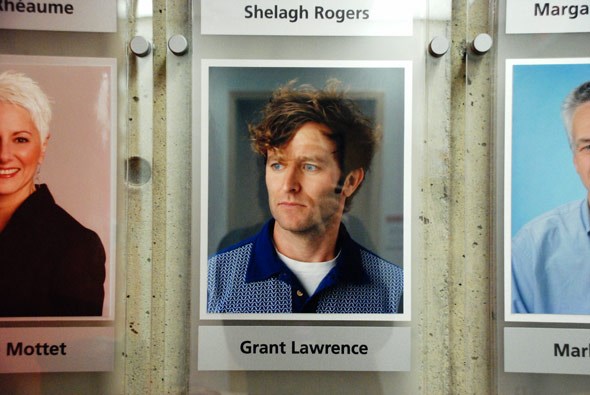 Not sure how my favourite Radio 3 host got away with it but I wanted to point out the awesomeness and remind you to check out Grant's MOST AWESOME INTERVIEW if you haven't already.