WOW! Last week's open house at the new CBC building was amazing. How cool is it that they opened up their space to all of Vancouver so that everyone could see what they've been cooking over there? I really hope that you managed to take some time out of your day to check it out and donate some funds to their Food Bank drive while you were there.
Christine shared THESE photos with you, I thought I'd double up and share one of the images that I got of Grant Lawrence of Radio 3 teaching some kids how to play crokinole.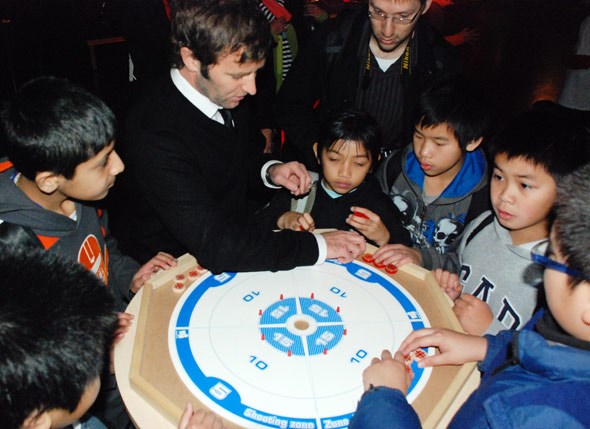 Did you know that crokinole is a Canadian game? Neither did I. Learn all about it's history HERE. And here's the detail shot of the board...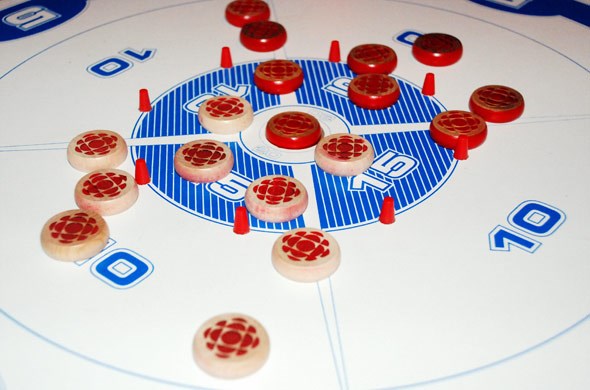 I wonder how many of those pieces went missing during the open house? I was thinking they'd make great buttons for a sweater but refrained from thieving!