As the housing market keeps heating up across the Lower Mainland, many folks dream of packing it all up and moving to a cabin in the woods.
But what if there was one available just 35 minutes from downtown Vancouver, for less than $100,000?
That's what one seller is offering, as they're selling their two-bedroom Hollyburn Ridge cabin near Cypress Mountain Resort.
One of about 100 off-grid cabins atop Hollyburn Ridge, the wooden house is selling for $90,000 on Kijiji.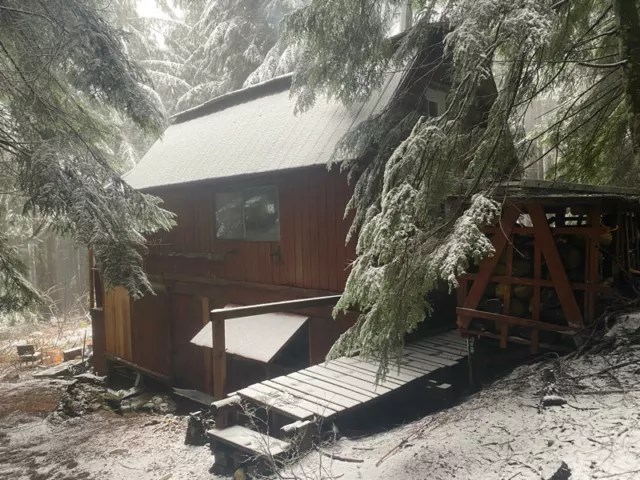 According to the Hollyburn Ridge Association, a group of owners who help to preserve the area, the first cabin was built in the 1920s, after construction of Hollyburn Lodge finished in 1927.
Found by driving up Cypress Bowl Road and then hiking along a trail, the cabin for sale is 90 per cent complete, according to the owner's listing. It includes a new kitchen and propane stove and fridge, but you'll have to trek outside to use the bathroom – the cabin has an outhouse on site.
"They are really rare, and it needs to go to someone who respects the woods, nature and the outdoors. You will be one of a hundred other cabin owners who are basically stewards of the mountain," the owner wrote on the listing.
The property is on leased District of West Vancouver land, which is up for renewal shortly. "The new 10-year lease is just coming up, so timing is good for the new buyer," the ad said.
If you're an avid skier or backcountry hiker, you'll have to act fast, as this listing for a cabin that is beautiful as well as bargain-priced isn't likely to last long.