Maurice brought you some awesome photos of IDS West at the Vancouver Convention Centre a couple of weeks back. Today I'm sharing (albeit it a little late) 3 of my favourite things I came across when I visited the show...
1. A stuffed vole and a stuffed pet dog named Lucky at the MOV's booth promoting their upcoming Ravishing Beasts exhibit that opens on October 22nd.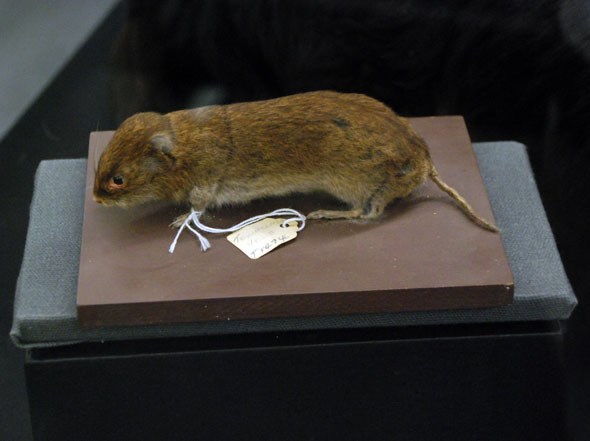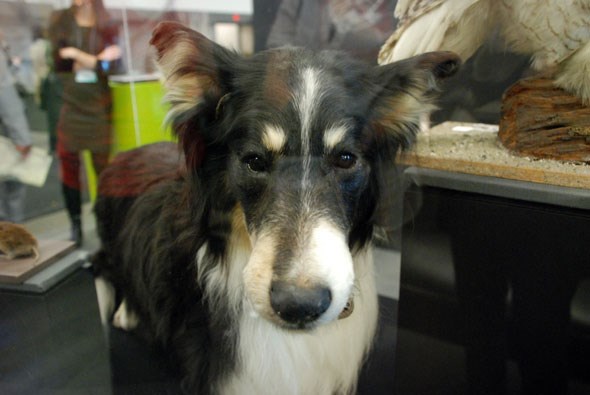 2. An awesome small company from Abbotsford called Sumas Clay Products that does normal brick stuff (not too exciting) but also installs these amazing carved murals in brick (very exciting!).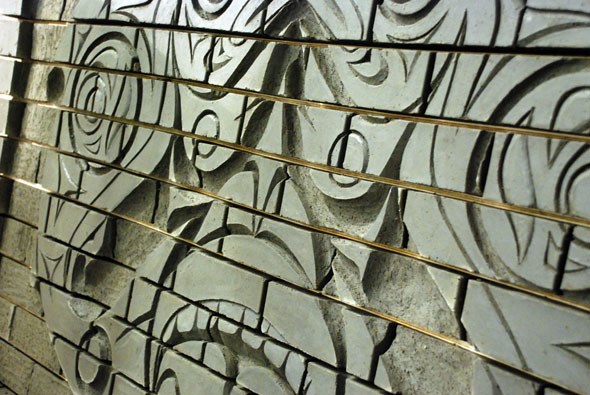 3. Tamara Taggart shmoozing with Bruce Allen and some other dudes inside of the Bruce Allen Style booth. I believe that's the top of Bruce's head on the right, anybody know the names of the other dudes?