How awesome is it that the Canucks will be playing again soon? To celebrate I've got some friends bringing a couple of nets and goalie equipment down to the Village this Sunday so we can play a few games of street hockey! Everyone is welcome, just bring your own stick and some good sportsmanship.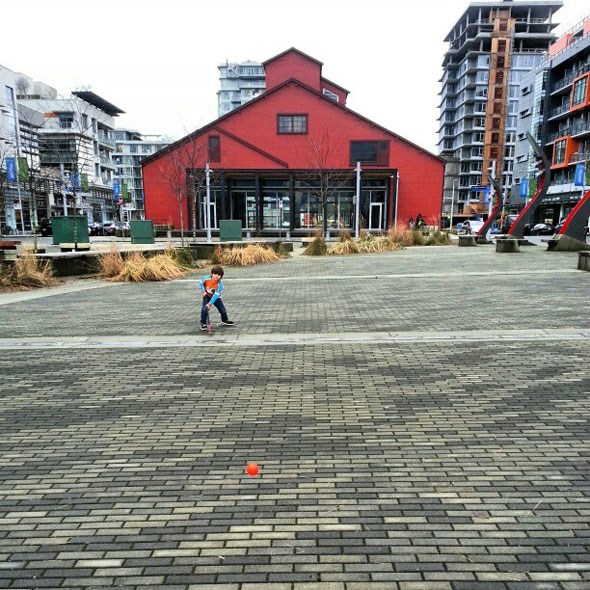 We'll be playing between the big birds in the public square (pictured above) with the view of the Canucks' home base, Rogers Arena, across the water. Sunday, January 13th. 10am-noonish. All ages and skill levels. Fun times, rain or shine!
Learn more about The Village at TheVillageOnFalseCreek.com and stay tuned each week as I expose the unique qualities of our new community.