I think the world of this place, it's like a community garden for skateboarders and graffiti artists.  If you have never been there I recommend you check it out.  It's quietly tucked away under the highway at Cassiar and Hastings.  The fact that Vancouver has allowed this to go on makes it very awesome.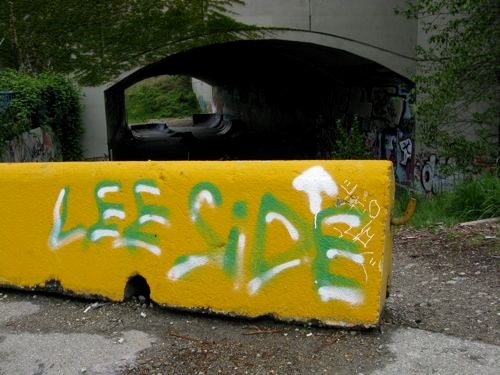 This is the newest edition, it still keeps the Leeside 'tighter than a ducks arse' flavour, but this time the quality's up there.  It's cool seeing how each obstacle is getting smoother and smoother.  
It's one of the few legal walls in the city too so there's always something new to see here.